Hit most any seaside joint in Portugal, and you'll find these grilled shrimp with piri-piri sauce on the menu. Heck, you'll even find them in many backyards as well as swank city eateries. But I like them best on the beach, sitting under a huge Sagres umbrella (Sagres is a brand of Portuguese beer), with a hunk of bread and a cool drink to douse the fiery heat.–David Leite
WHAT ARE PIRI-PIRI PEPPERS?
Piri-piri. Just sorta rolls off the tongue, eh? It's actually Swahili for "pepper pepper" although "piri-piri" is also how it's pronounced in Portuguese. These hot peppers came to Portugal by way of Africa. Much controversy surrounds the specifics, but suffice it to say, anyone who's experienced the namesake sauce is grateful the peppers found their way to Portugal, however that happened. We think you will be, too. Although don't look for the fresh piri-piri peppers stateside as you won't find them. You can substitute Thai bird, red jalapeño, santaka, arbol, cayenne, or Tabasco peppers instead.
Portuguese Grilled Shrimp with Piri-Piri Sauce
This Portuguese grilled shrimp with piri-piri calls for the shrimp to be marinated in a hot pepper sauce then grilled. A classic recipe and a quick weeknight dinner.
Ingredients
2 1/2

pounds

jumbo shrimp

,

shelled and deveined

3/4

cup

Piri-Piri Sauce or store-bought hot sauce,

plus more for serving

2

lemons

,

cut into wedges

Kosher salt
Instructions
Combine the shrimp and piri-piri sauce in a large resealable plastic bag and toss to coat. Place the bag in a shallow dish and place it in the fridge to marinate, turning it a few times, for several hours.

Heat a gas or charcoal grill to medium arranging for indirect heat. Thread the shrimp and lemon wedges on skewers and season with salt. Grill the shrimp over indirect heat, turning several times, until just opaque, about 6 minutes. For an extra spike of flavor, brush the skewers with fresh piri-piri sauce just before serving.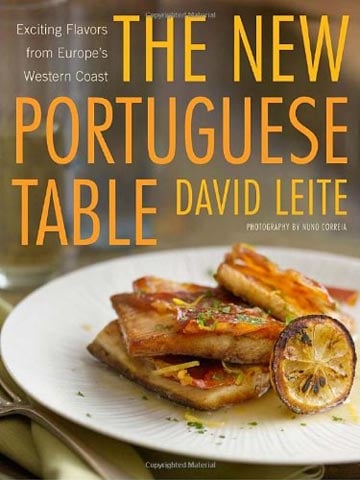 Nutrition
Serving:
1
portion
Calories:
297
kcal
Carbohydrates:
3
g
Protein:
58
g
Fat:
4
g
Saturated Fat:
1
g
Polyunsaturated Fat:
2
g
Monounsaturated Fat:
1
g
Cholesterol:
714
mg
Sodium:
3393
mg
Potassium:
332
mg
Fiber:
1
g
Sugar:
1
g
Vitamin A:
79
IU
Vitamin C:
61
mg
Calcium:
422
mg
Iron:
6
mg
Nutrition information is automatically calculated, so should only be used as an approximation.
Recipe © 2009 David Leite. All rights reserved.
---
Recipe Testers' Reviews
I'm always looking for new ways to have shrimp, and this simple grilled shrimp recipe is a winner. Piri-piri sauce can be quite spicy, and my store-bought was quite hot, so once I give the shrimp a squirt of fresh lemon juice just before I grilled them, and the result was the perfect balance of heat with the sweetness of the shrimp. I used 13-15 count shrimp, so they were quite large to stand up to the grill. I served it with a homemade fennel slaw. I can easily see placing these shrimp in a flour tortilla with an avocado crema and some crunchy pickled veg!
This grilled shrimp with piri-piri sauce recipe is really quick to prepare if using already shelled and deveined shrimp like I did so it made the perfect weeknight meal. The addition of the lemon wedges on the skewers was a first for me and a definite addition to future grilling. The only thing I would mention is that if someone is using a store-bought Piri-Piri sauce to make sure it's a good quality sauce and not high in sodium. I made this recipe twice because the first time I used Nando's medium sauce and the shrimp were way too salty. So I made it again but this time using Macarico Piri-Piri which was lower in sodium and the shrimp turned out perfectly.