This angel white icing, made with sugar, cream of tartar, egg whites, and vanilla or almond extract, is soft, delicate, and billowy. Perfect for enveloping your favorite cakes and topping your cupcakes.
*How do I separate eggs quickly?
You may want to try Wilton's egg separator to obtain fast and easy egg whites with no mess. The egg yolk sits in a top cavity while the whites slip through slots into a bottom compartment. Even the kids will get a kick out of it.
Angel White Icing
Quick Glance

(1)

25 M
35 M
Serves

10

| Frosts 1 cake
Print Recipe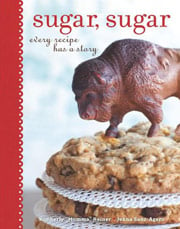 Special Equipment: Candy thermometer
Ingredients
Directions
In a saucepan over medium heat, mix together the sugar, cream of tartar, salt, and hot water. Bring to a boil, stirring constantly until the sugar dissolves and the liquid changes from cloudy to clear, 3 to 5 minutes. 
Cover the saucepan and boil for about 1 minute to wash down any sugar crystals that may have formed on the sides of the saucepan.
Uncover and continue to cook, without stirring, until a candy thermometer reads 240°F (115°C). Remove the pan from the heat and let the mixture cool just a little.
When the candy thermometer reads 236°F (113°C), beat the egg whites with a stand mixer fitted with the whisk attachment on medium to high speed until stiff peaks form, about 4 minutes. 
With the motor still running, slowly add the sugar syrup to the egg whites, beating on medium speed. Add the vanilla or almond extract and continue to beat until the frosting is cool and holds its shape, 5 to 8 minutes. Use immediately. Originally published March 22, 2012.
Print Recipe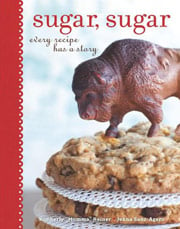 Recipe Testers' Reviews
I tried this angel white icing recipe for a bit of nostalgia. It's a version of the "7-minute" marshmallow frosting my Grandma always made to spread atop our family birthday cakes. The frosting is light, fluffy, and easy to spread.
Although the recipe is nostalgic, it's also very modern since it makes the perfect base for decorating a cake with sprinkles, coconut, or anything else you want to adhere to your cake. I ended up with a generous amount of frosting - certainly enough for a three-layer cake or 24 cupcakes, provided you can stop tasting it right out of the bowl. I used it to frost a coconut angel food cake.
The recipe feels a little intimidating with talk of sugar crystals, candy thermometers, and stiff egg white peaks but the directions took me through the process with good results. Using a candy thermometer and stand mixer made the process easier than I thought it would be. I paid close attention to cooking the sugar syrup to 240°F and whisking my egg whites to the point where I lifted the beaters and got peaks that stood up straight and held their peaks without slouching down.
Angel White Icing Recipe © 2011 Kimberly "Momma" Reiner | Jenna Sanz-Agero. Photo © 2011
Mariela Naplatanova
. All rights reserved. All materials used with permission.