This spring salad–a mix of butter lettuce, radishes, avocados, goat cheese, and herbs–is tossed with a dressing that gets its creaminess and flavor from crème fraîche, honey, and Dijon mustard.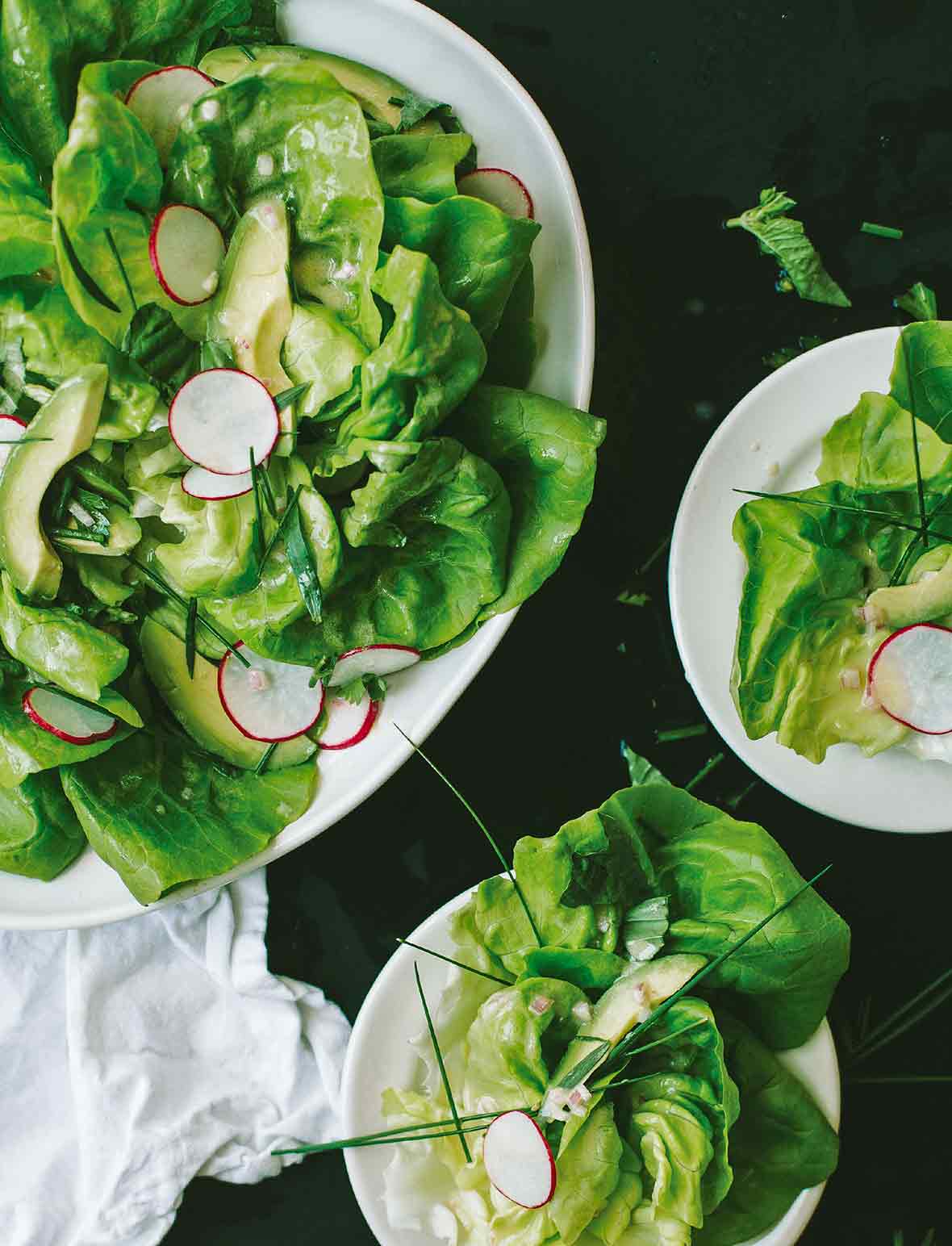 Spring Salad with Shallot Vinaigrette
Quick Glance
Quick Glance
20 M
20 M

Serves 2
Print Recipe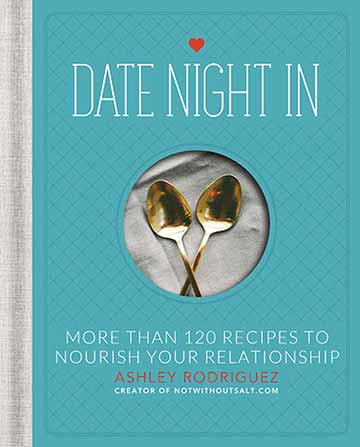 Ingredients
For the vinaigrette
For the salad
Directions
Make the creamy shallot vinaigrette
Whisk together the shallot, honey, mustard, crème fraîche, and vinegar. Continue to whisk while pouring in the oil. Alternatively, combine all the ingredients in a jar and then shake until combined. Add the salt and pepper. Taste and adjust seasonings to your desire. You should have about 1/2 cup which is enough to dress 4 salads. It also makes a great marinade or sauce for grilled chicken or shrimp. Leftover dressing can be stored in the refrigerator for up to 1 week.
Make the spring salad
Place the lettuce leaves in a medium bowl and toss with 1/4 cup vinaigrette. Arrange the leaves on two plates and then top with the radishes, avocado, and herbs. Finish with crumbled goat cheese, if desired. Sprinkle with salt and freshly ground black pepper.
Print Recipe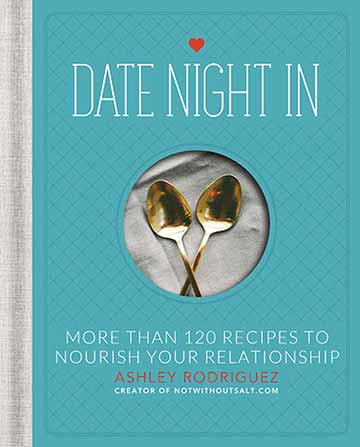 Recipe Testers' Tips

This spring salad was a breeze to put together taking a total time of about 30 minutes. The creamy shallot vinaigrette yield was about 1/2 cup and the serving size was spot on. I used fresh herbs including mint, dill, and cilantro. The sharp vinaigrette and tangy radishes complement the mild butter lettuce and avocado. This is a nice summer salad—quick to put together and a nice melding of summers bounty.

When you're on an eating plan as strict as mine, homemade is always better. I love vinaigrettes but I get bored of the same old, same old. This recipe piqued my curiosity. I didn't use honey (used a small pinch of sugar to cut the edge), substituted whole yogurt for the creme fraiche because I had it on hand, and I doubled the recipe so I'll have some for lunch tomorrow. This was a really lovely take on a classic. It added just enough je ne sais quoi to put a typical lunch salad over the top. I served it over greens from my garden, avocado, and sliced radish. Delicious, quick, simple and perfect for this time of year.

I tested spring salad with shallot vinaigrette. I loved it and since then, I have been using that recipe as a base for most of my vinaigrettes. I do many variations, but Greek and Fall versions are my most popular and personal favorites.
For the Greek version, in the dressing, I swap garlic for the onion, use Greek yogurt in place of the heavy cream, lemon juice in place of the vinegar, and add 1/4 teaspoon dried Greek oregano. For the salad, I used romaine lettuce, halved grape tomatoes, feta cheese, Kalamata olives, cucumber, red onion, and toasted pine nuts.
For the Fall version, in the dressing, I use maple syrup in place of the honey, apple cider in place of the cream, apple cider vinegar, and avocado oil. For the salad, I use mixed greens, sliced green apple or pear, goat cheese or gorgonzola, red onion, toasted walnut or sweet and spicy toasted pecans.
Spring Salad with Shallot Vinaigrette Recipe © 2014 Ashley Rodriguez. Photo © 2014
Ashley Rodriguez
. All rights reserved. All materials used with permission.
If you make this recipe, snap a photo and hashtag it #LeitesCulinaria. We'd love to see your creations on Instagram, Facebook, and Twitter.