This French butter cookies recipe, aka Breton butter cookies or sablés, are classic Christmas cookies. Easy, traditional, crispy, crunchy, buttery, salty, homemade loveliness incarnate.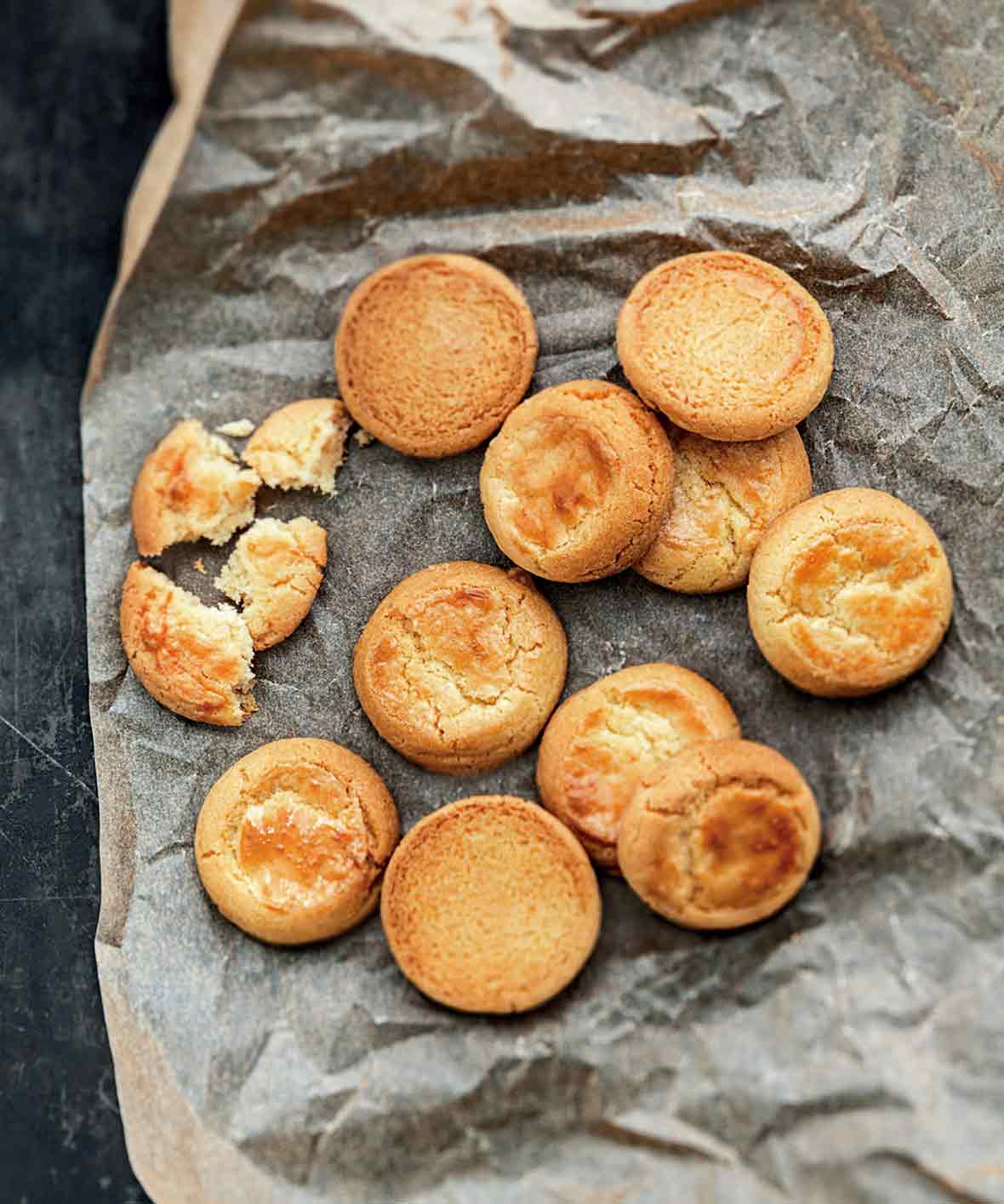 "French butter cookies" may be something of a misnomer if you ask us. Because to emphasize only the butter in these homemade little lovelies from Brittany, or Breton, doesn't convey the incredibly crisp, crumbly, shortbread-like texture they boast and the sparest lilt of sea salt. If anything, they should be called "ooh la la" cookies. Or maybe simply "we find it impossible to stop noshing them" cookies. Originally published December 7, 2017.–Renee Schettler Rossi
French Butter Cookies
Quick Glance
30 M
2 H, 30 M

Makes about 20 cookies
Special Equipment: Muffin pans
Print Recipe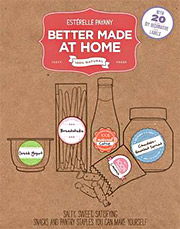 Ingredients
10 tablespoons butter (5 oz), at room temperature

1/2 cup granulated sugar

3 pinches fine sea salt

2 cups all-purpose flour

1 tablespoon baking powder

3 large egg yolks
Directions
1. Mix the butter with the sugar and salt in a stand mixer or a large bowl with an electric mixer. Gradually add the flour and baking powder with the mixer still running. Stop the mixer, add 2 egg yolks, and ever so briefly knead the mixture into a ball as quickly as possible, working right in the bowl if desired. (If you knead the cookie dough too long, the cookies will become dense and tough and lose their ethereally airy quality.) Be aware that the dough will be quite dry and crumbly, but that's okay, you just need it to cling together when you press it with your hands. Gently wrap the dough in plastic wrap and refrigerate until firm, about 2 hours.

2. Preheat the oven to 350°F (180°C).

3. Roll the dough between 2 sheets of parchment paper until it measures 3/8 inch (1 centimeter) thick. (It may be necessary to let the dough rest at room temperature for up to 30 minutes until it's soft enough to roll.) Peel off the top layer of parchment and, using a biscuit or cookie cutter, cut out circles about 2 inches (5 1/2 centimeters) in diameter and place one in the bottom of each cup of the nonstick muffin pans. You should have about 20 cookies. (If you don't have enough muffin pans to bake all the cookies at once, simply stash the cookie dough in the refrigerator in between batches. Keep it there until the muffin pans used in the previous batch have cooled completely to room temperature.)

4. Beat the remaining egg yolk with a little water and brush it over the pastry circles in the muffin pans. Bake for 15 to 20 minutes or until lightly golden brown.

5. Remove from the oven and then let the cookies cool a little in the muffin pan before turning them out and cooling completely on wire racks. You can use the tip of a knife to gently nudge the cookies out of the muffin pans. The cookies will keep in a resealable container for up to 3 days at room temperature.
French Butter Cookies Recipe © 2014 2014 Black Dog & Leventhal Publishers. Photo © 2014 Guillaume Czerw. All rights reserved. All recipes and photos used with permission of the publisher.
If you make this recipe, snap a photo and hashtag it #LeitesCulinaria. We'd love to see your creations on Instagram, Facebook, and Twitter.