This lotus root chips recipe talks you through how to fry lotus root at home to make a crazy easy appetizer and certain conversation starter.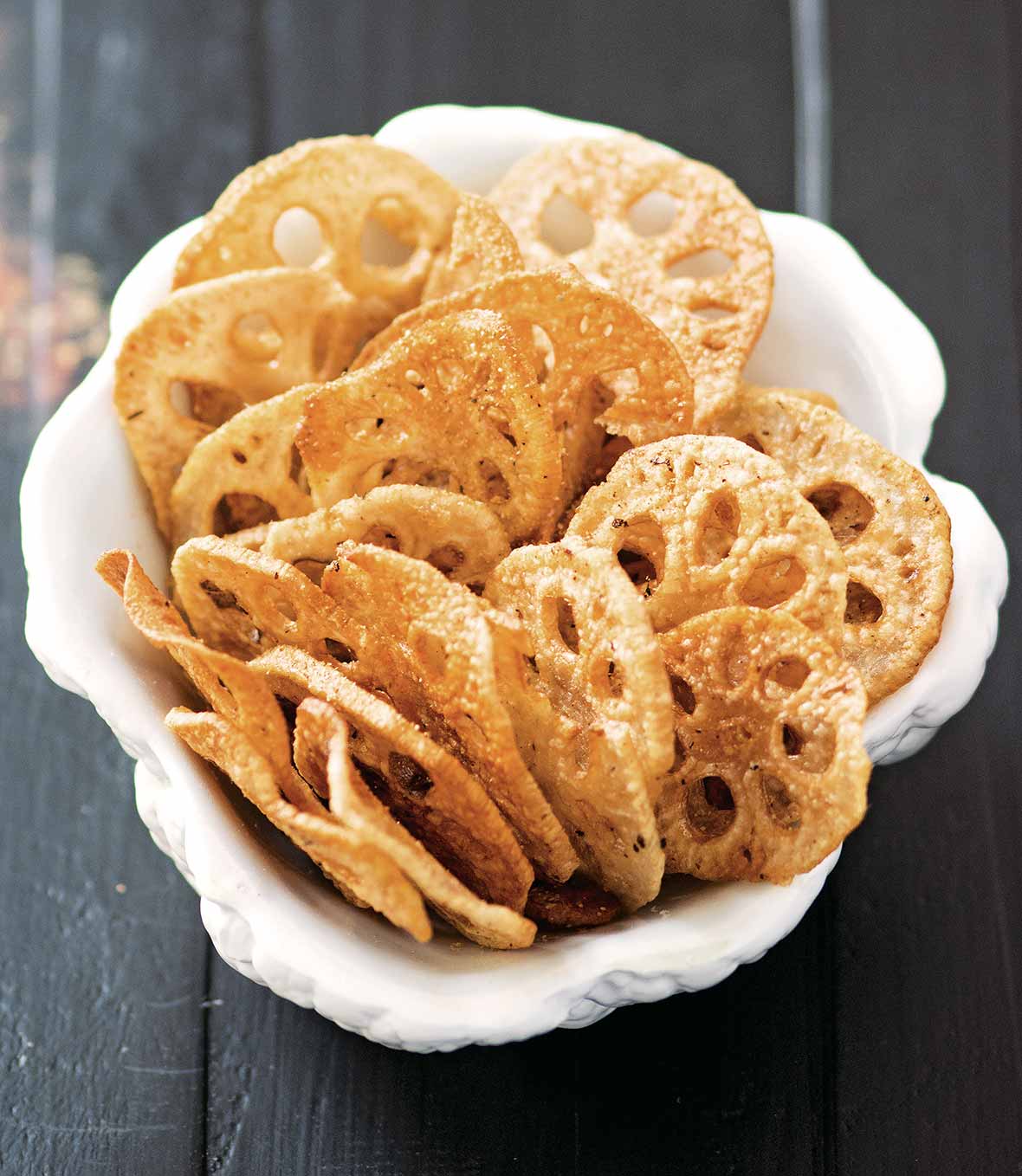 These lotus root chips are vaguely nutty and sweet and impossible to stop nibbling after just one. Let's backtrack a second to the lotus root, which is found underneath the blooms of the lotus flower. The thick, pod-like roots are peeled, thinly sliced, and can be fried, stewed, or stir-fried, their characteristic holes making the vegetable easy to recognize in any incarnation. Author Lisa Howard deems lotus root "the ideal candidate for frying because the oil can penetrate more evenly into each slice." As an aside, it's also sorta mesmerizing to watch the oil bubble and burble through the holes in the slices. At any rate, it's an excellent and unexpected party trick.–Renee Schettler Rossi
How To Buy Lotus Root
We know what you're thinking. Forget how to make lotus root chips. Where do I even find lotus root?! And how the heck do I know how to pick out a ripe one?! For starters, head to the produce section of an Asian grocery store. You're looking for elongated, tan, oval, pod-like things that are attached to one another.You want firm, dry lotus root that, when sliced, yields pristine white interior riddled with lacy holes. Beware lotus root that appears blemished, feels like it has soft spots, or is black at the tips, as chances are it's moldy inside. Lotus root is pretty perishable, so keep it wrapped in a paper towel in your vegetable bin until you use it, which ought to be within hours of getting it home. You may wish to buy a few extra lotus roots because it's often tricky to tell when one is ripe and when it's overripe. The worst thing that can happen is you end up with surplus lotus root, which has long been valued medicinally for its high trace mineral content. When you tire of making lotus root chips, you can instead toss the sliced lotus root into soups, braises, and stir-fries.
Lotus Root Chips
Quick Glance
25 M
25 M

Serves 2
Print Recipe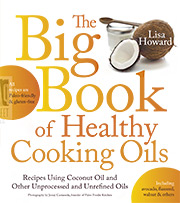 Ingredients
Lotus root (about 2 sections or 3/4 pound)

Peanut oil, for frying (or substitute avocado oil)

Sea salt, for sprinkling
Directions
1. Using a vegetable peeler, peel off the outer layer of the lotus root. Using a sharp knife, trim the ends of the lotus root. Using a mandoline or a hand-held slicer, cut the root into thin, even slices about 1/8 inch thick and drop the lotus root in a bowl of ice water to keep the slices from turning brown.

2. Grab a large skillet and pour in just enough oil to cover the bottom. Place it over medium heat until hot but not smoking.

3. Drain the lotus root slices and pat them completely dry. Slip in as many slices as the skillet will allow without overlappng slices. Let the lotus root cook, undisturbed, until the edges are golden brown, about 3 minutes. (The timing will vary if your lotus root slices are thinner or thicker than 1/8 inch.) Use tongs or a slotted spatula to flip each chip and continue to cook for another 2 minutes, or until both sides are lightly brown. Repeat with the remaining lotus root, adding more oil if necessary and reducing the heat to medium-low if the oil is sputtering or if the lotus root seems to be browning too quickly.

4. Drop the cooked lotus root chips on a brown paper bag to drain and immediately sprinkle them with salt. Serve while hot.
Lotus Root Chips Recipe © 2015 Lisa Howard. Photo © 2015 Jenny Castaneda. All rights reserved. All recipes and photos used with permission of the publisher.
If you make this recipe, snap a photo and hashtag it #LeitesCulinaria. We'd love to see your creations on Instagram, Facebook, and Twitter.