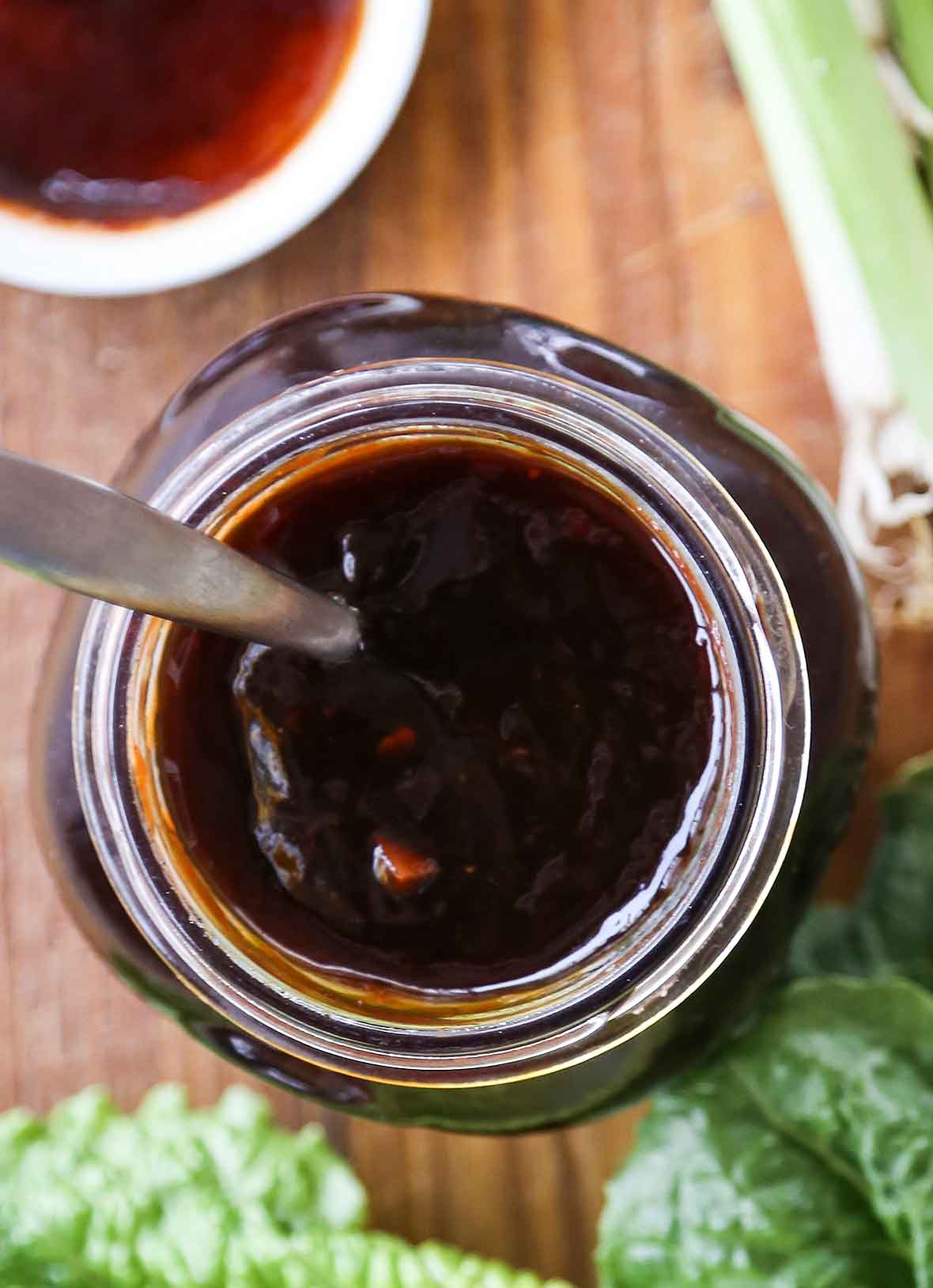 If we had to describe this Korean BBQ sauce in a single word, we'd be in trouble. The pantry staple sorta defies simplification. It's sticky, sweet, spicy, gingery, garlicky, exponentially more spectacular than anything store-bought, and welcome wherever regular barbecue sauce works but also spectacular in all manner of more authentic Asian incarnations, including stir-fries, lettuce wraps, fried rice, grilled meats, and, well, we could go on. But don't take our word for it. Try it yourself. If you don't want to bother with canning a big batch of the sauce, simply scale down the recipe and keep it in the fridge.–Renee Schettler
How To Use Canning Starch
When you look at the ingredients in the recipe below, you'll see mention of "ClearJel, ThermFlo, or other canning starch." If you're not familiar with them, not to worry. Veteran recipe tester and home canner Melissa Maedgen shared with us some helpful insights. As she explains, "Both ClearJel and ThermFlo are modified cornstarches. The reason they are preferred over regular cornstarch is that they will retain their thickening power in the presence of acid ingredients, and acid ingredients are a requirement for hot water bath canning. You cannot substitute regular cornstarch. You can, however, substitute arrowroot starch, which stands up to acid, and to prolonged heat, which is the requirement for canning starch. Another option, if you don't object to a thin sauce, is to omit the starch altogether."
Korean BBQ Sauce
This Korean bbq sauce is easy and authentic, and if you're into canning, you can make a big batch and enjoy it all year long.
Ingredients
3

cups

reduced-sodium soy sauce (do not use regular soy sauce)

3

cups

light brown sugar, packed

1 1/4

cups

water

1

cup

soju or sake

1/2

cup

store-bought or homemade gochujang (Korean chile paste)

1/2

cup

mild honey

1/3

cup

rice wine vinegar

1/4

cup plus 2 tablespoons

minced garlic

1/4

cup

grated fresh ginger root

4

scallions, ends trimmed, thinly sliced

1

ripe pear

,

any variety, peeled, cored, and grated on the finest side of a box grater (about 200 grams)

1

teaspoon

black pepper

1

teaspoon

Korean chili pepper powder or crushed red pepper flakes

3

teaspoons

Clear Jel, ThermFlo

,

or other canning starch (see above)
Instructions
In a large pot, combine the soy sauce, light brown sugar, 1 cup (240 ml) water, soju or sake, gochujang, honey, rice wine vinegar, garlic, ginger root, sliced scallions, grated pear, black pepper and chili powder or crushed red pepper flakes. Stir well while bringing to a boil. Boil for 5 minutes, stirring frequently.

In a small measuring cup or bowl, use a fork or small whisk to combine the canning starch with the remaining 1/4 cup (60 ml) water until the starch is evenly dispersed.

Stir the sauce vigorously while you slowly pour in the water mixture in a steady stream. Return the sauce to a boil and boil until thickened, about 1 minute.

Ladle the sauce into sterilized pint or 24-ounce (475-ml) jars, leaving 1/2 inch (13 mm) headspace at the top of each jar. Moisten a paper towel with vinegar and wipe the rims of the jars clean. Place lids on the jars and fasten appropriately, whether it's turning a ring to fingertip tightness or fixing clamps in place.

Use canning tongs to transfer the jars to a canner or large pot full of boiling water that covers the jars by 2 inches (5 cm). Put the lid of the canner in place, return the water to a boil, and process for 15 minutes. Carefully transfer the jars to a towel-lined counter or wire cooling rack and let them to cool completely, preferably overnight. Make sure you do not press on the tops and create an artificial seal.You'll hear the sound of can tops popping shortly—a sign that a secure seal has been made. Once the jars are cool, remove the rings and check the seal by lifting the jar by holding only the lid. If it stays intact, you have successfully canned your food. If the seal is loose or broken, you may reprocess in the water bath within 24 hours. Alternatively, you can refrigerate the jar immediately and use within 3 weeks.

Wipe the jars clean and label. Store the jars in a cool, dark place for up to 1 year. Once opened, the Korean BBQ sauce will be good for up to 3 weeks when stored in the refrigerator. To use, brush the sauce onto beef, poultry, or pork while grilling as a glaze (be careful as the sugars in the sauce can lead to scorching if the temperatures are too high) or use the sauce for dipping.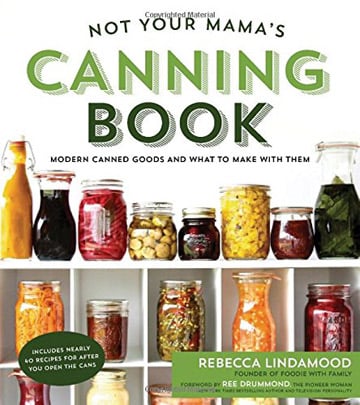 Nutrition
Serving:
1
serving
Calories:
418
kcal
Carbohydrates:
94
g
Protein:
8
g
Fat:
0.4
g
Saturated Fat:
0.1
g
Polyunsaturated Fat:
0.2
g
Monounsaturated Fat:
0.1
g
Sodium:
2783
mg
Potassium:
487
mg
Fiber:
2
g
Sugar:
81
g
Vitamin A:
140
IU
Vitamin C:
5
mg
Calcium:
98
mg
Iron:
2
mg
Nutrition information is automatically calculated, so should only be used as an approximation.
Recipe © 2016 Rebecca Lindamood. Photo © 2016 Rebecca Lindamood. All rights reserved.
---
Recipe Testers' Reviews
This Korean BBQ sauce is my new go-to Asian sauce. Spicy with a subtle sweetness, it will be perfect for marinades, stir-fries, and grilling. It is quite spicy, so if you prefer a milder sauce, I would cut back on the pepper flakes. I also found that after adding the 3 tsp Clear Jel mixed with water that the sauce mixture didn't thicken at all and still had the consistency of soy sauce. I added another 3 tsp mixed with 1/4 cup water and the mixture thickened a bit. After cooling, it had the consistency of barbecue sauce.
This Korean BBQ sauce is a winner in so many ways. The recipe makes a large batch that you can put away for future use, but you could always scale it down and keep it in the refrigerator. It's a lovely blend of sweet, salt, heat, and tang, and its uses are myriad. It can be used as a glaze for anything going on the grill, but it can also be incorporated into a stir-fry, which is what I did with it to create some Korean-inspired lettuce wraps. Either way, the results are delicious. Agave nectar can be substituted for honey in this recipe to make it vegan with no impact on flavor or texture. While the recipe calls for canning in pint jars, you might consider using half-pint jars (8 oz) if you don't think you'll be using a lot of sauce at one time.