Bacon-infused bourbon is exactly what you'd expect. Smoky bacon that's slowly cooked to smoky loveliness and then dropped in your favorite bourbon. Ta-da. Bacon-y bourbon.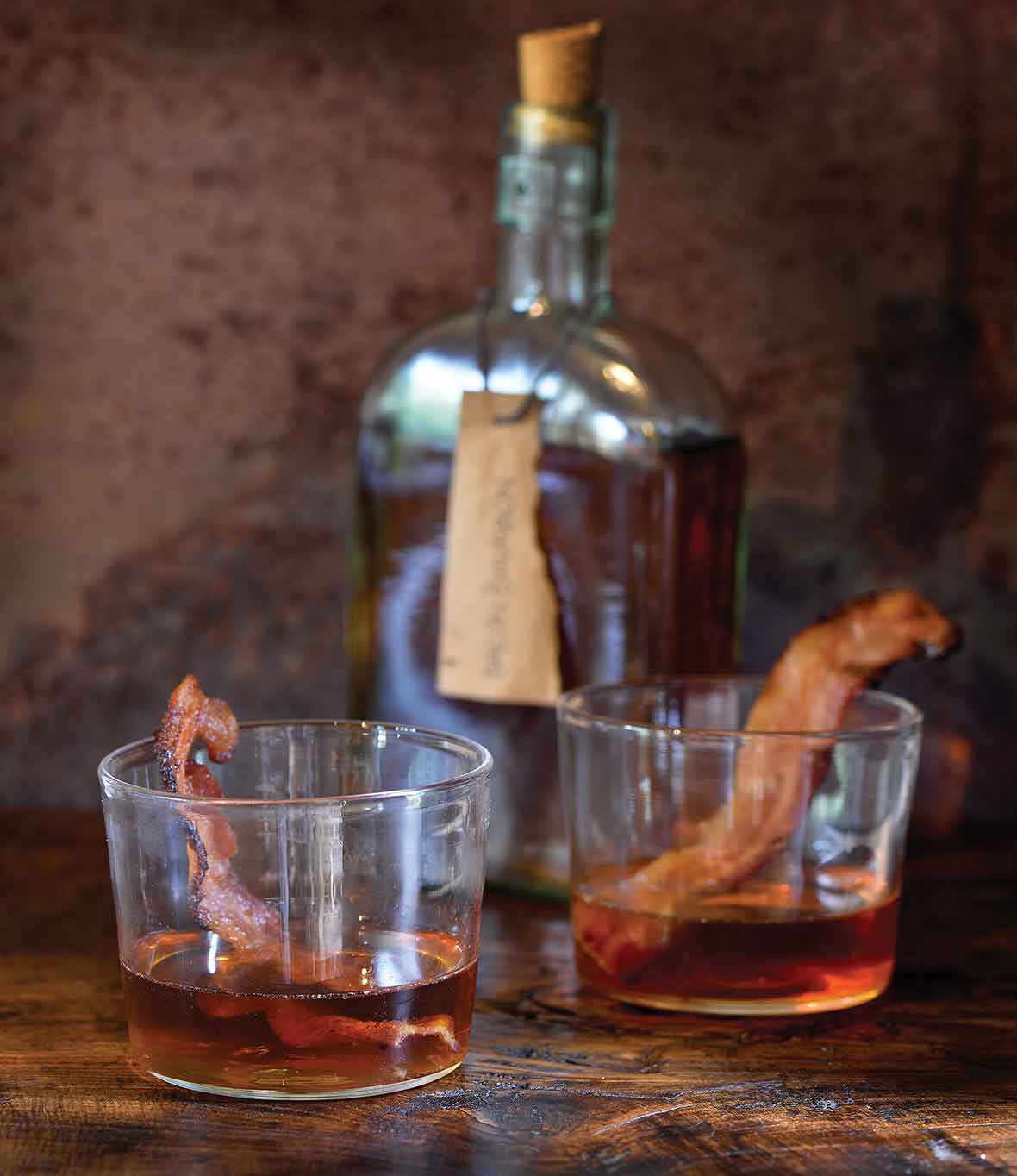 Noticed bacon-infused bourbon on the cocktail menu at trendy bars? Then you already have an inkling of just how knee-wobblingly terrific bourbon can be when infused with the smokiness of bacon. What you may not be aware of is just how incredibly simple it is to make at home. All you need are coffee filters, a funnel, bacon, and booze. Oh, and a little patience. Originally published October 15, 2016.–Angie Zoobkoff
How To Best Utilize Bacon-Infused Bourbon
Bacon-infused bourbon is an ingenious way to make America's most beloved spirit even more amiable, says Steven Raichlen, the creator of this recipe. The subtle smokiness can be indulgently intense when sipped straight, although perhaps its finest moment is when the smoky enhanced bourbon is employed in cocktails, such as Manhattans and Old Fashioned, bacon strip garnish optional. Or use the bourbon in any recipe to which you'd add a splash of straight up bourbon.
Bacon Infused Bourbon
Quick Glance

(1)

15 M
12 H

Makes a 750-ml bottle
Print Recipe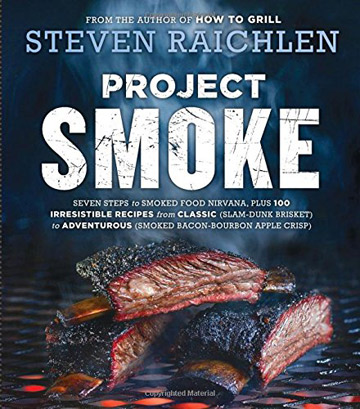 Special Equipment: Funnel; several paper coffee filters
Ingredients
Email Grocery List
Directions
Place the bacon in a cold skillet and place it over medium-high heat on the stove or on a grill set up for direct grilling and preheated to medium-high (400°F or 204°C). Cook the bacon, stirring often, until the bacon has browned and quite a lot of bacon fat has been rendered, 5 to 7 minutes. Remove the skillet from the heat and let the bacon cool slightly.
Pour the fat through a fine-mesh strainer into a large metal bowl. Save the bacon for noshing or another use—oh, the options!
Pour your bourbon into the warm bacon fat and whisk to mix, reserving the bottle and cap. Let the bourbon mixture rest at room temperature for 2 hours and then cover and place the bowl of bourbon and bacon fat in the freezer overnight.
Remove the bourbon from the freezer. The bacon fat will have risen and congealed on the surface. Skim it off and reserve it for cooking or basting.
Line a funnel with a paper coffee filter. Place the funnel in the neck of the bourbon bottle and strain the bourbon back into the bottle. Be patient—it may take a while. If the paper filter becomes clogged, swap it out for a new paper filter. Recap the bottle before storing. Your bourbon bacon will, in theory, keep at room temperature for several weeks—not that it will last that long, natch. For a more aromatic experience, swirl the bourbon in a snifter or a wide glass before sipping.
Print Recipe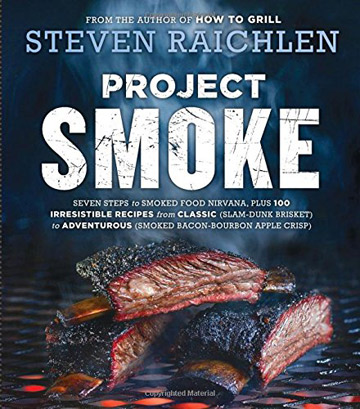 .
LEITE's LOVES…INSPIRED BY THIS RECIPE

Love the look? Click to bring the LC Lifestyle into your home.
Bodega Glassware by Bormioli Rocco
Recipe Testers Reviews
Bacon Infused Bourbon Recipe © 2016 Steven Raichlen. Photo © 2016 Matthew Benson. All rights reserved. All materials used with permission.
If you make this recipe, snap a photo and hashtag it #LeitesCulinaria. We'd love to see your creations on Instagram, Facebook, and Twitter.