Pork dumplings with a filling that's ethereally light and fluffy. And you'll never guess the secret ingredient.
Pork dumplings are essentially Korean-inspired bundles of tasty goodness. The addition of tofu lends a surprisingly light and airy texture to the filling without being noticeable. The finished dumplings can be steamed or pan-fried before being dunked in the dipping sauce. Perhaps the best part? They can be made ahead and frozen. Because who doesn't need a stash of ready-to-go homemade dumplings in the freezer?!–Angie Zoobkoff
Pork Dumplings
Quick Glance
1 H
1 H

Makes about 60 dumplings
Special Equipment: Steamer basket (optional)
Print Recipe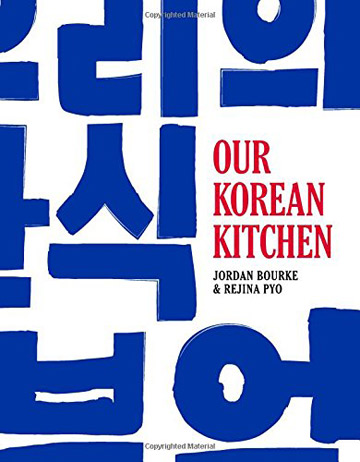 Ingredients
For the tofu

8 ounces firm tofu (227 g)

For the dipping sauce

4 tablespoons soy sauce (60 ml)

2 tablespoons plus 2 teaspoons rice wine vinegar, preferably unseasoned (40 ml)

2 teaspoons roasted sesame seed oil (10 ml)

1 red chile, halved, seeded and thinly sliced (about 20 g)

2 scallions, finely chopped (about 15 g)

1 teaspoon toasted sesame seeds (2 g)

For the pork filling

7 ounces napa cabbage, stalks removed, leaves roughly chopped (200 g)

3 garlic cloves, peeled (about 1/2 ounce or 15 g)

2 1/2-inch (6-cm) knob fresh ginger, peeled and roughly chopped (about 10 g)

1/2 yellow onion (about 5 ounces or 140 g)

4 scallions (about 30 g)

1 1/2 pounds ground pork (680 g)

1 large egg

2 tablespoons soy sauce (30 ml)

2 tablespoons roasted (dark) sesame seed oil (30 ml)

Sea salt and freshly ground black pepper

All-purpose flour

60 store-bought dumpling wrappers (about 3 1/2-inches or 9-cm)

Vegetable oil, for pan-frying
Directions
Prepare the tofu

1. Tightly wrap a clean kitchen towel around the tofu. Over a sink, squeeze the tofu very firmly, tightening the kitchen towel as you go to extract as much water as possible. Take a minute or two to do this, as you want the tofu as dry as possible.

Make the dipping sauce

2. In a small bowl, stir together all the ingredients for the dipping sauce and set aside.

Make the pork filling

3. Toss the cabbage, garlic, ginger, onion, and scallions in the bowl of a food processor and blitz until everything is finely chopped. Add the tofu, pork, egg, soy sauce, sesame seed oil, 3/4 teaspoon salt, and 1 teaspoon pepper. Pulse until the mixture is just blended together. Don't over-blitz.

4. Line 2 large rimmed baking sheets with floured parchment paper and have a pastry brush, a small bowl of water, and a teaspoon close by. Place a dumpling wrapper in the palm of your hand and put about 2 teaspoons filling in the center. Use a pastry brush or your fingertips to lightly moisten the edges of the wrapper with water. Fold the wrapper in half, encasing the filling. Firmly press the edges of the wrapper closed, eliminating any air pockets as you go, to create a half-moon shape.

5. If you are pan-frying the dumplings, you can leave the dumplings as they are. If you are using the dumplings in soup or steaming them, go a step further and moisten the opposing corner ends of the half-moon and then join the corners together, pressing firmly to secure. We call these dumplings "nuns' hats." Place them on the baking sheet and continue with the rest, ensuring there's a little space in between each dumpling. If you are not cooking the dumplings immediately, dust them with a little more flour and cover them with plastic wrap. Freeze for several hours or overnight on the sheets, and then once the dumplings are completely frozen, place them in resealable plastic bags and store in the freezer until required. They will keep well in the freezer for several months.
6. To pan-fry the dumplings, cover the base of a large nonstick pan with a thin layer of vegetable oil and place over medium heat. Gently place a batch of the flat dumplings down on their side, making sure the dumplings do not touch. Fry for 2 to 3 minutes, on each side until golden brown and crisp, taking care not to burn them. To steam the dumplings, place as many of the rounded nuns' hat dumplings as will fit into your steamer basket, keeping a little space in between each one to prevent them from sticking. Place your steamer basket over boiling water and steam on high for 10 to 12 minutes, until the dumpling skin becomes transparent.

7. Serve the dumplings piled onto a plate, with the dipping sauce on the side.
Pork Dumplings Recipe © 2017 Jordan Bourke | Rejina Pyo. Photo © 2017 Tara Fisher. All rights reserved. All recipes and photos used with permission of the publisher.
If you make this recipe, snap a photo and hashtag it #LeitesCulinaria. We'd love to see your creations on Instagram, Facebook, and Twitter.