Sourdough rye bread is often dark and heavy. Not this loaf, which takes its lightness in taste and texture from a made-from-scratch sourdough starter. See for yourself.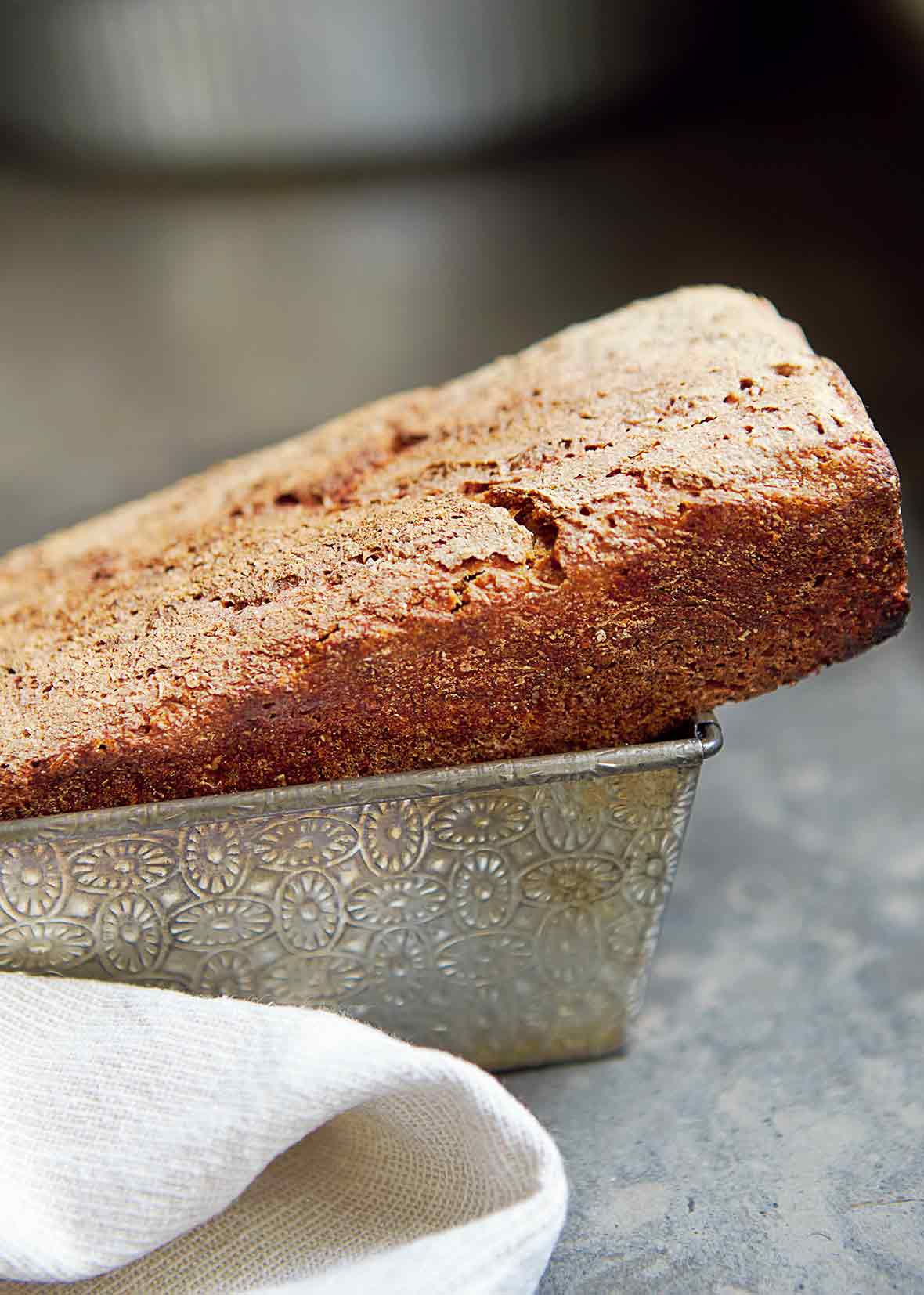 This sourdough rye bread recipe shows you how to make a high-quality loaf of homemade bread with only four ingredients. Okay, plus a little patience, seeing as it relies on a sourdough starter, which gives the resulting loaf of sourdough rye a lighter texture than many traditional German loaves. Best of all, no kneading required.–Angie Zoobkoff
Special Equipment: Misting bottle filled with freshly filtered water; 1-pound loaf pan, ideally long and thin
Sourdough Rye Bread
Quick Glance
30 M
1 D, 13 H

Makes 1 loaf
Print Recipe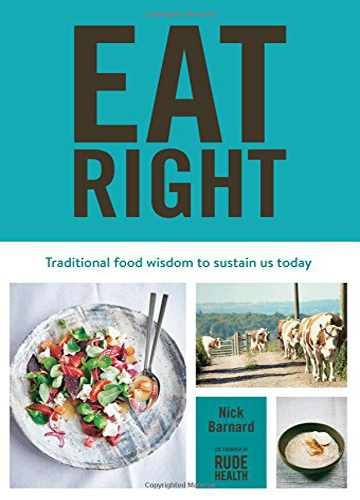 Ingredients
For refreshing the sourdough starter
3 ounces sourdough starter from its recently refreshed mother (about 1/3 cup or 85 g)

2/3 cup rye flour (70 g)

1/3 cup filtered water (80 ml)

For the preferment

2/3 cup filtered water (160 ml)

3/4 cup rye flour (75 g)

For the loaf

1 1/3 cups rye flour (135 g), plus extra for dusting

1 tablespoon finely ground sea salt (12 g), plus more to taste

1/2 cup filtered water (120 ml)

1/2 tablespoon blackstrap molasses (10 g)

2 to 3 teaspoons seeds, such as caraway, coriander, or fennel (optional)

1 tablespoon dried fruit, such as raisins or figs (optional)
Directions
Refresh the sourdough starter

1. Prior to making the bread, refresh your sourdough starter with 2/3 cup flour and 1/3 cup water, and leave it at room temperature for 8 hours.

Make the preferment

2. In a medium measuring pitcher, mix the water with the starter to make a slurry. In a large bowl, measure out the 3/4 cup rye flour, make a well in the center, then add the water and starter mixture. Mix by hand until the flour and starter have combined and the texture resembles loose pancake batter, about 1 minute. Cover with a cloth and leave out at room temperature for 18 to 24 hours.

Make the rye loaf

3. Take a look at your preferment; it should be active, and therefore bubbly. Pour the 1 1/3 cups rye flour into the preferment, along with the salt and water. Mix by hand, using one hand like a big fork for about 1 minute, and then add the molasses (and any seeds or fruits), and continue to mix coarsely until well combined, about 1 minute longer.

4. Generously cover your work surface with rye flour and sprinkle a little into the loaf pan.

5. Using a dough scraper or your hands, scrape your dough out of the bowl and onto the floured surface. Flour your hands and then shape the dough into a rectangular block, about the length of the pan. Now slightly flatten the block and then roll one long edge of the dough over onto itself, creating a coarsely shaped rectangular loaf with a seam. Roll the dough through the flour so that it is well coated all over and then drop it into the pan, seam-side down. Cover with a cloth and let rise for 2 hours.

6. After 2 hours the rye dough should show signs of marbling or cracking on its surface. It's now ready for baking. Preheat the oven to as high as it will go, preferably 475°F (245°C), and have your misting bottle ready by the oven.

7. Slide the pan onto the middle oven rack, and then, with haste, spritz filtered water all around the oven, and then close the oven door.

8. Bake for 15 minutes, then turn the pan around and reduce the temperature to 350°F (180°C) and bake for another 15 minutes.

9. Remove from the oven and tap the loaf out of the pan, but then let it sit in the pan, but with one end up, resting on the end of the pan, for 8 hours. The rye loaf is a very wet mixture and it needs to cool and set.

10. Once cool, wrap in a cotton cloth and leave for as long as you like, or wish, or can, to mature. It will improve with age. Slice thinly before serving.
Sourdough Rye Bread Recipe © 2017 Nick Barnard. Photo © 2017 Jenny Zarins. All rights reserved.
If you make this recipe, snap a photo and hashtag it #LeitesCulinaria. We'd love to see your creations on Instagram, Facebook, and Twitter.