Trinchado, a spicy South African braised beef dish, is brimming with flavor from onions, red chile peppers, garlic, beef stock, red wine, and olives. Serve with lot of bread and French fries.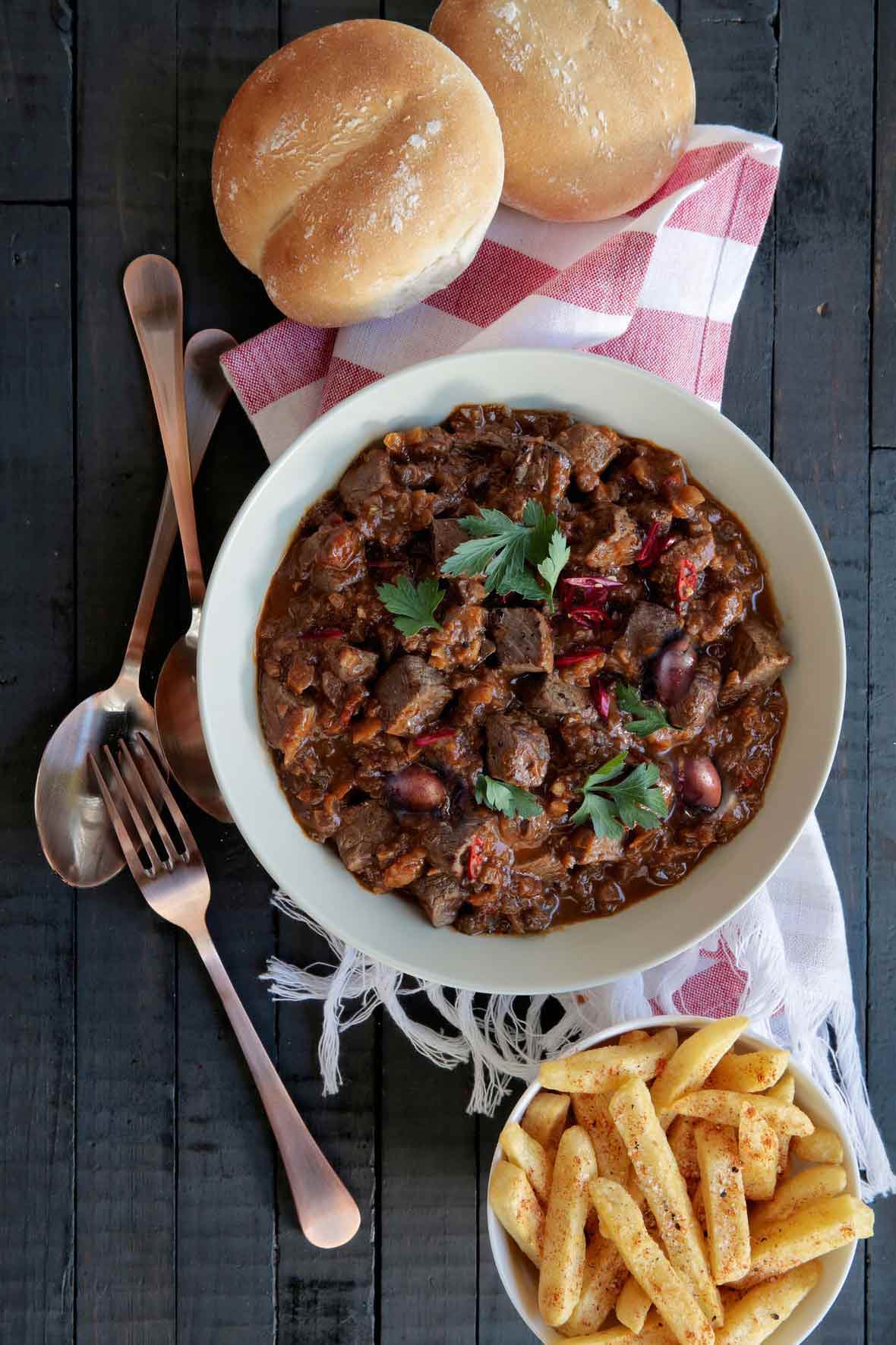 Trinchado | Spicy South African Beef
Quick Glance

(8)

45 M
3 H, 20 M

Serves 4 to 6
Print Recipe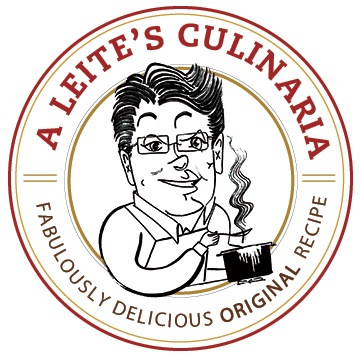 Ingredients
Directions
Heat a large sauté pan over medium-high heat for 2 minutes. Add the butter and oil. Once the butter is melted and sizzling, add the beef cubes in 4 or 5 batches and brown well on all sides. Don't crowd the pan or rush this step; this is what gives the dish its flavor. Remove the cubes with a slotted spoon to a warm plate and set aside.
Lower the heat to medium, add the onions, chile peppers and their seeds, and cook until softened, about 10 minutes. Add the garlic and cook for an additional minute. Sprinkle the flour over the vegetables and stir until the flour's fully cooked, about 2 minutes.
☞

Tester tip:
If you're worried about the flour clumping, you can load the 2 tablespoons of flour into a mesh strainer and gently dust over the veggies instead of just dumping it in.
Pour in the stock and red wine (or brandy). Stir until the sauce thickens a bit, about 3 minutes. Add the bay leaf, olives, browned beef cubes and any juices that may have accumulated on the plate. Bring to a boil, reduce the heat to low and simmer, covered, for 1 1/2 to 2 1/2 hours. Check every 15 minutes or so until the meat is very tender. Season with salt and pepper.
To serve, scoop the trinchado into a large bowl and top with fries, or serve them on the side. Have lots of bread on hand for dunking.
Print Recipe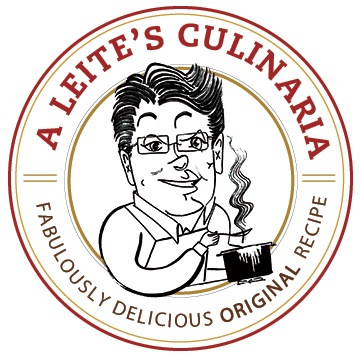 Recipe Testers' Tips

This was delicious! I will be honest, there were a couple of points I was worried that I had messed the recipe up, but it turned out well. Right after I added the wine and up until 45 min into stewing, the pot smelt solely of wine, and I was worried that I had ruined the dish, but ultimately it worked well.
The dish was spicy, and it could have been the peppers I used, but I would use 2 next time if I did it again. The fries did help dilute the spice, but it was slightly overpowering. The prep was pretty minimal and other than checking/stirring, it was a pretty hands-off meal. It's something that could be left on the stove for hours, and I imagine it'd only get better. The fries went delicious with it, and I would recommend serving it this like this!

This dish was absolutely delicious.  We really enjoyed the flavour and dipping french fries and buns while we ate. My dish ended up having more sauce than the picture indicated but that was fine with us, more to dip our fries and buns into.
The heat was just right and the olives are a must!  I didn't realize that my olives still had pits so it was a little bit of a pain to eat (my bad) so next time I will make sure there aren't any pits and I might add a few more olives as the salt from them really balanced out this dish.
Trinchado | Spicy South African Beef Recipe © 2002 David Leite. Photo © 2018
BeefEasy
. All rights reserved. All materials used with permission.
If you make this recipe, snap a photo and hashtag it #LeitesCulinaria. We'd love to see your creations on Instagram, Facebook, and Twitter.