When it comes to traditional Thanksgiving desserts, even if you're a firm believer in pumpkin pie, we suspect you'll find this sweet potato stand-in a worthy alternative. The bourbon flavor doesn't try to steal the show but rather lingers in the background with a little warmth. And the superb streusel is crumbly, buttery, not too sweet, and lacking in any distracting nonsense from oats.–Jenny Howard
Why Our Testers Loved This

The flaky (and forgiving!) pie crust, the subtle flavor of bourbon in the filling, and the thick, buttery streusel topping made this Southern pie a winning Thanksgiving dessert for our testers.


What You'll Need to Make This
Unsalted butter–If you need to substitute salted butter, then reduce the salt in the crust to 1/4 teaspoon, and skip the salt in the streusel.
Sweet potato–The recipe calls for 3 cups of cooked, mashed sweet potato. You can make this by boiling, roasting, or microwaving your sweet potato. To save time, you can swap canned sweet potato puree, just make sure it doesn't have any added sugar.
Pecans–If nut allergies are a concern, you can leave the pecans out of the streusel.
How to Make This Recipe
Make the crust. Use a food processor to combine the flour, sugar, salt, cinnamon, and butter, then drizzle in enough water so that the dough forms a ball. Chill for 30 minutes.

Roll out the pie crust. Fit it into a pie plate and chill while making the filling and topping. Mix the egg and milk together and set aside.

Make the streusel topping. Use a food processor or two knives to combine the streusel ingredients.

Make the sweet potato pie filling. Beat the sweet potatoes, sugar, corn syrup, bourbon, and spices together, then stir in the eggs and cream.

Assemble and bake the pie. Brush the edge of the crust with egg wash, then pour in the sweet potato filling. Top with streusel and bake until set.
FAQs
What's the best way to cook sweet potatoes?
You can boil, microwave, or roast sweet potatoes for this recipe. Roasting intensifies the flavor and sweetness of the potatoes but also takes the longest.

To boil, peel and cube the sweet potatoes, cover them with water, and bring to a simmer. Boil until tender, then drain and mash.

To microwave, prick them all over with a fork, place them on a paper towel in the microwave and cook for 3 minutes. Flip the sweet potatoes over and continue to cook until tender, about 2 minutes more. Let cool slightly, then halve and scoop out the flesh.

To roast, prick them all over with a fork, then bake at 400°F until tender, 45 to 60 minutes. Let cool slightly, then halve and scoop out the flesh.
What type of bourbon should I use?
The flavor of bourbon in this pie is subtle, so you don't need to purchase anything fancy. Whatever you have on hand will work, or if you need to purchase some specifically for this recipe, an inexpensive whiskey will be fine.
Can I make this pie without alcohol?
We love the subtle flavor the bourbon adds to the pie, but if you'd prefer one without bourbon, try this Southern sweet potato pie recipe.
How should I serve this pie?
It's delicious all on its own, but we wouldn't say no to a dollop of chai spiced whipped cream on top.
Helpful Tips
Any leftover streusel can be frozen and used to top date muffins or cinnamon roll oatmeal.
The pie can be assembled and baked up to 2 days ahead. Store, covered, in the refrigerator. Bring to room temperature before serving.
☞ If you make this recipe, or anydish on LC, consider leaving a review, a star rating, and your best photo in the comments below. I love hearing from you.–David
Bourbon Sweet Potato Pie
This bourbon sweet potato pie, filled with sweet potatoes, butter, cream, eggs, spice, and bourbon, is topped with a brown sugar streusel. Suddenly, Thanksgiving is even better.
Ingredients
For the crust
1 1/2

cups

all-purpose flour

2

tablespoons

packed light brown sugar

1/2

teaspoon

salt

1/2

teaspoon

cinnamon

6

tablespoons (3 oz)

cold unsalted butter

,

cubed, plus more for the pie pan

5 to 6

tablespoons

cold water

1

large egg

1

tablespoon

whole milk
For the streusel
1/3

cup

packed light brown sugar

1

cup

all-purpose flour

1/2

teaspoon

cinnamon

1/4

teaspoon

salt

1/2

cup

finely chopped pecans

1

stick (4 oz)

cold unsalted butter

,

cubed
For the sweet potato pie filling
3

cups

cooked and cooled mashed sweet potato (from 3 large sweet potatoes)

3/4

cup

packed light brown sugar

1/4

cup

light corn syrup

1/4

cup

bourbon

1

teaspoon

cinnamon

1/2

teaspoon

nutmeg

1/4

teaspoon

ground ginger

1/4

teaspoon

salt

1

teaspoon

vanilla extract

2

large eggs

3/4

cup

heavy cream
Instructions
Make the crust
In a food processor, combine the flour, sugar, salt, and cinnamon. Add the butter cubes and pulse until crumbly. With the food processor running, drizzle in just enough water, 1 tablespoon at a time, to bring the dough together into a ball.

Turn out the dough onto a sheet of plastic wrap, shape into a disc, and wrap well. Refrigerate for 30 minutes.

Turn out the dough on a lightly floured surface and roll it into a 12-inch (30 cm) circle. Lightly butter a 9-inch (23-cm) pie pan. Gently lift an edge of the dough and drape it over the rolling pin and then carefully move it over the pie pan. Gently lower and press the dough into the pan and then flute the edges. Place the pie pan in the refrigerator while preparing the filling and crumble.

In a small bowl, lightly whisk the egg and milk until combined and set aside until just before baking the pie.

Preheat the oven to 350°F (175°C) and position a rack in the lower third of the oven.
Make the streusel
In the food processor, briefly mix the brown sugar, flour, cinnamon, salt, and pecans to combine. Scatter the butter cubes evenly over the sugar mixture and pulse just until the mixture is crumbly. (Alternatively, in a medium bowl, use a pastry cutter or two knives to cut the butter into the dry ingredients until the mixture is crumbly.)
Make the sweet potato pie filling
In the bowl of a stand mixer or a large bowl, combine the mashed sweet potato, brown sugar, and corn syrup. Using the stand mixer or an electric hand-held mixer, beat until well blended and no lumps remain, at least 1 minute.

Add the bourbon, cinnamon, nutmeg, ginger, salt, and vanilla and beat 1 minute more. Add the eggs and heavy cream and mix until incorporated.
Assemble the pie
Remove the pie pan from the refrigerator and use a pastry brush to lightly brush some of the reserved egg wash over the rim of the crust. Pour the sweet potato filling into the crust. Top with a generous layer of streusel. (Chances are you'll have some streusel left over. If you don't nibble it all, you can freeze the rest to sprinkle on your next batch of muffins or your next bowl of oatmeal.)

Place the pie on a rimmed baking sheet lined with foil and slide it on the lower rack of the oven. Bake the pie until the crust and streusel are golden brown, the edges of the filling are set, and the center jiggles just slightly, 55 to 60 minutes. Let the pie cool completely before serving.
Notes
Serving suggestions–Top this pie with whipped cream. Try spicing up your whipped cream with your favorite spices or more bourbon.
Make it in advance–The pie can be made up to 2 days in advance. Store, covered, in the refrigerator and bring to room temperature before serving.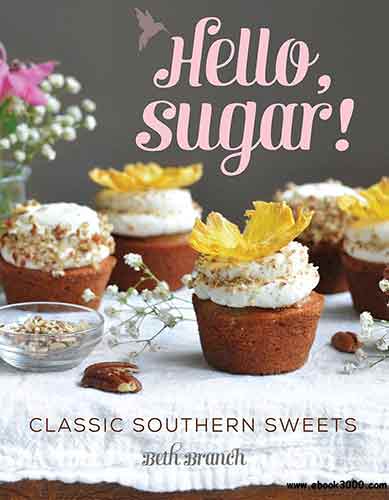 Nutrition
Serving:
1
slice
Calories:
434
kcal
Carbohydrates:
73
g
Protein:
8
g
Fat:
12
g
Saturated Fat:
5
g
Polyunsaturated Fat:
2
g
Monounsaturated Fat:
4
g
Trans Fat:
0.01
g
Cholesterol:
72
mg
Sodium:
341
mg
Potassium:
312
mg
Fiber:
4
g
Sugar:
36
g
Vitamin A:
6226
IU
Vitamin C:
1
mg
Calcium:
73
mg
Iron:
5
mg
Nutrition information is automatically calculated, so should only be used as an approximation.
Recipe © 2018 Beth Branch. Photo © 2018 Beth Branch. All rights reserved.
---
Recipe Testers' Reviews
This sweet potato pie with bourbon was absolutely divine. The bourbon comes across more as a suggestion than a full-on wallop, the crust was sweet and crunchy, and the streusel, despite my fumbling, was delicious. I think this recipe would be a great way for a novice baker to really put the "wow factor" onto the Thanksgiving table.
I'm in no way a skilled baker, but my love of sweet potato pie pushed me to attempt this recipe. This crust was amazingly forgiving. I'm terrified of making pie crusts and have horror stories to back me up on this. But I was able to roll this easily and even when it came apart during my feeble efforts to flute the edges, I could just pat it back together.
It served 8 obnoxiously hungry adults after a large dinner.
I'm usually Team Apple when it comes to Thanksgiving pie, but this bourbon sweet potato pie recipe might convince me to consider a change of allegiance. I love that it's not the usual (boring?!) pumpkin pie, which I find a bit texturally plain and uninspiring.
The sweet potato stand-in is somehow a bit fresher and lighter in taste than canned pumpkin and lends itself well to the perfectly sliceable filling. The bourbon flavor isn't a stand-out, but somehow you know it's lingering in the background to add a little something extra.
It's the streusel, however, that deserves the headline here. Thick and not-too-sweet and without the distracting chewiness from oats, the brown sugar and nut topping is just right. My eaters loved that it wasn't ground fine and that chunks of buttery sweetness provided a bit of crunch with every bite. And this pie slices like a dream.
Although the addition of cinnamon was a nice surprise to the crust, the bottom of the pie didn't cook up to sufficient crispness using the specified cooking instructions. I'll bake mine a bit hotter and on the lowest rack of the oven next time…and there definitely WILL be a next time. I'm looking at you, Thanksgiving!