SUBSCRIBE ON Apple | Spotify | Sticher | Amazon | Google | iHeart | TuneIn
☞ If you like what you hear and want to help support us, even $1 will help! Thank you.
We rarely play favorites. But it's incredibly hard not to when it comes to Cenk Sönmezsoy, an obsessive (that's his term and not ours, thank you) home baker who, incredibly, taught himself everything he knows about finding his way around the kitchen. Not just that, he then parlayed it into a full-time gig as blogger, cookbook author, and photographer. But it's not just the recipes he creates. It's the manner in which he does so. Each aspect of his creations—the dessert, the wording of the recipe, the photography, the kitchen tools he relies upon, the careful consideration he bestows on each aspect—are an expression of himself. What results is, well, sorta art. Without further delay, here's a glimpse at how he came to dedicate himself to his passion.
Chat with us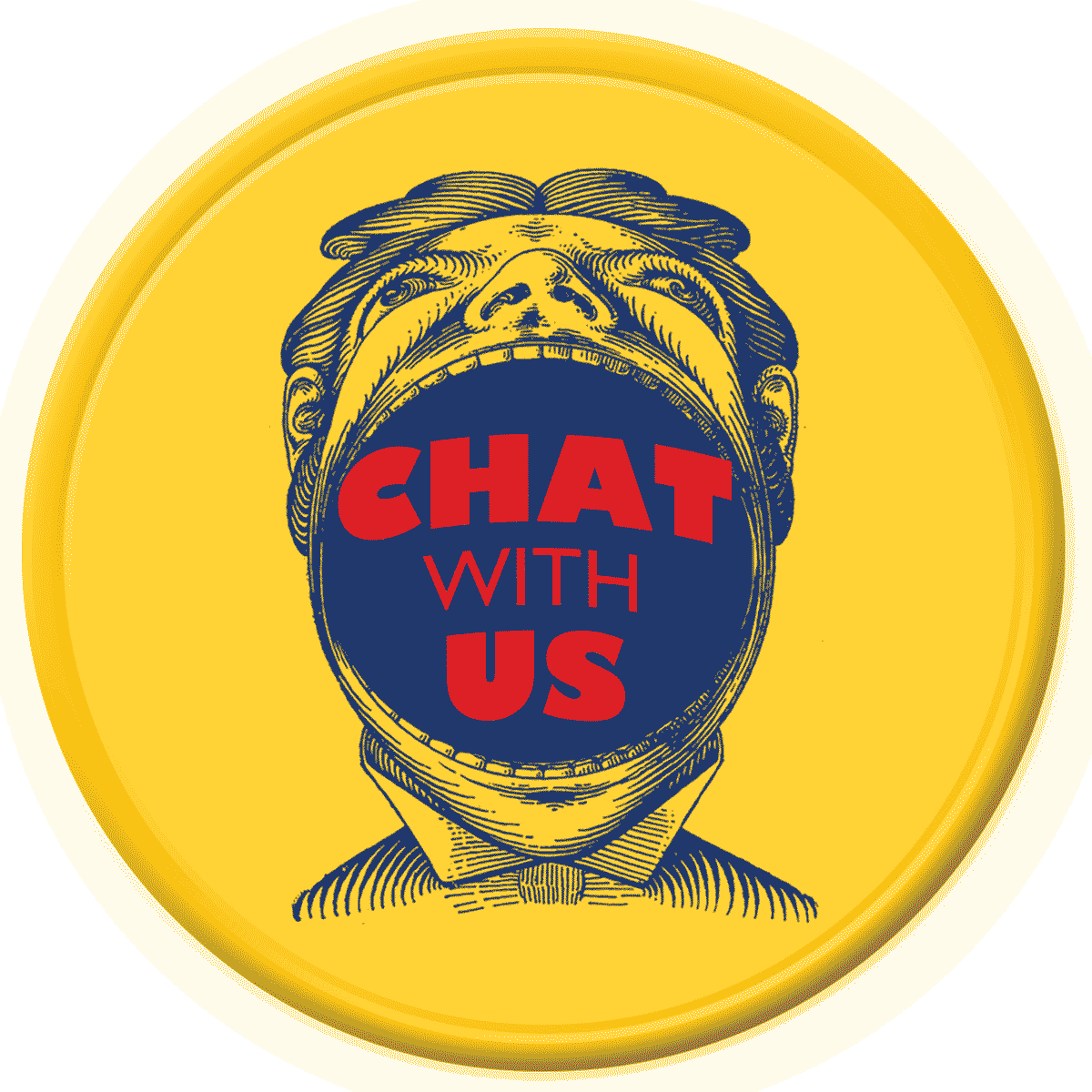 Have a cooking question, query, or quagmire you'd like Renee and David to answer? Click that big-mouth button to the right to leave us a recorded message. Just enter your name and email address, press record, and talk away. We'll definitely get back to you. And who knows? Maybe you'll be featured on the show!
Transcript
Renee Schettler: David, would you consider yourself a self-made man?
David Leite: A "self-made man"? Well, I like that. A "self-made man." However do you mean, "Self-made man?"
Renee: Career-wise, David. You love to bake. You never went to baking school. You never went to pastry school. Culinary school.
David: I did take classes. Yeah, I did. And I took a couple of writing classes, too, but I never really studied any of that.
Renee: Your background isn't in online technology. You were in advertising and then you gave that all up to start a business online about food. Because you wanted to?
David: Yeah, I think I was interested in this thing called the World Wide Web and I wanted to be part of it, but I got to the point in advertising where I was really, really tired of the bullshit—forgive my French here. And all of what was going on in the advertising world. I felt that I didn't have control. And control is very important to me. As you know, I am a control freak, and I felt that I was part of someone else's idea, part of someone else's dream, and I was there to execute it, as opposed to having my own dream that I wanted to create. And on top of it, I just didn't feel nurtured. I didn't feel taken care of. I didn't feel part of something bigger. I felt like a cog in a very big machine.
Renee: Yeah. That's frustrating. And so what was it that finally prompted you, though, to actually do it, to not just think about what you'd rather be doing, but to actually take that step?
David: It was just frustration. I said, I'd had enough. I wanted to do this. And so I just jumped into it and I realized that I wanted to have people along for the ride, like yourself, whom I adore, who I think are smart and intelligent, who can contribute, who can grow, whom I can help nurture, who can help nurture me to create something that is bigger than all of us. Because the idea of creating something that's permanent and is an expression of who I am, has always been really, really important to me. And I sometimes wonder if that's partly because I don't have any kids and I want to have some sense of permanence, some sense of leaving something behind after I go. And that was part of what I wanted to do. And I am glad that you are part of that whole process with me.
Renee: Thanks, David. And it shows, the way you take care of all of us, the way you're always investing in us, talking to us…
David: What can I say? I'm a fabulous man. I'm a fabulous boss. That's what life is.
Renee: Okaaay. I'm Renee Schettler, Editor in Chief of Leite's Culinaria.
David: And I am David Lee, its founder.
Cenk Sönmezsoy
David: And this is Talking with My Mouth Full, a podcast devoted to all things food, the people who make it, and the stories that make the people. And today's guest is, I guess you could say, another autodidact. How's that for a great word, Renee? Autodidact.
Renee: Sounds like something I would've got in trouble for doing a long time ago…
David: Cenk Sönmezsoy is the brains and brawn behind the amazing cookbook, The Artful Baker, as well as the website, Cafe Fernando. His story is amazing and we're so pleased to have him on the show. Welcome to the show, Cenk.
Renee: Thanks for being here, Cenk.
Cenk Sönmezsoy: Hi. Thanks for having me.
David: And all the way from Istanbul. You realize, you're our very first international interview.
Cenk: Oh, that's great.
David: Yes, you have that honor.
When did you find your way to the kitchen?
David: So Cenk, we're very curious, because you have such a varied and international path to becoming a baker and a cookbook author, can you tell us a bit about how you got here from there?
Cenk: Well, I started cooking at age 18, maybe, purely out of necessity when I moved to a different city for college. During the first three years, I was staying at a dorm where I shared a kitchen with dozens of people. It had a small refrigerator and a portable electric single burner, so my cooking was limited to omelets and simple pasta dishes. In my last year of school, I moved to an apartment with two of my roommates and started cooking some decent food. And by the time I graduated, I could make most of the classic Turkish dishes.
Cenk: Right after I graduated from college, I moved from Istanbul to San Francisco for my MBA degree. I used to cook in college, but now I was both studying and working at three different jobs at school, so I had no time left for cooking, which was completely okay for me because there were so many amazing food choices around me and it seemed impossible to exhaust the options. I hadn't baked a thing in my life before I moved back to Istanbul from San Francisco…
David: Really?
Renee: Wait…
Cenk: Yes.
David: You Had never baked…?
Renee: Until your twenties?
Cenk: No, I've never baked a thing. And this was in 2003. And then I started working at Samsung Electronics as the marketing manager, but it was a miserable job. I missed the food. I missed San Francisco so much. And it was impossible to find even a decent brownie back down in Istanbul. So I started baking right then.
David: Wow.
Renee: So is that what inspired your blog, Cafe Fernando? Was it just this nostalgia for having things you couldn't get?
Cenk: Exactly. Yes. My blog is all about baking. It's not about cooking. It started with a brownie and then just became a book. And it became my whole life.
The story behind the award-winning blog, Cafe Fernando
David: Yeah. We want to talk a bit about that brownie. But tell us, how did you come up with the name Cafe Fernando.
Cenk: Oh. Do you want the short or the long answer for this?
Renee: I want the long answer, please!
David: The good answer. Whatever one's good.
Cenk: Okay. But I have to go back to my first day in San Francisco for this.
David: Okay.
Cenk: My student visa had arrived only 10 hours before my flight departed, so I was quite stressed out when I got on that flight. Back then, there were no direct flights from Istanbul to San Francisco, and that meant that you had to take a two-leg, 20-hour flight. Right after I landed, I had to check into the motel and go straight to my school for the orientation. And on my way back to the motel, I got lost and spent hours walking. And by the time I was back in the room, it was midnight and I was completely drained. And this was my first day in the US. I took a shower and I threw myself on the bed and turned the TV on. And there they were, four familiar faces eating cheesecake in the kitchen and listening to the stories Sophia was telling. This was Golden Girls.
Cenk: I was thousands of miles away from my friends, my family, and everything felt unfamiliar. And I got lost that day and I was so tired, but suddenly I was filled with comfort and warmth. And that was the beginning of my Golden Girls obsession. The name Fernando, my blog is named after my favorite character, Rose Nylund's childhood toy, a one-eyed teddy bear she named Fernando.
David: Oh, that is fantastic. I thought it had some deep Fernando as a great cook, baker, or something and it's …I love that.
Cenk: Yeah. Ever since I learned that she named her teddy bear Fernando, I'd wanted to name my future dog after it, but I never got a dog and my blog was the next best thing to name.
Renee: And it needed a name.
Cenk: Yeah.
An infatuation with brownies
Renee: So back to those brownies,. You have a special relationship with brownies.
David: And we do, too.
Cenk: Who doesn't?
Renee: Can you talk to us about brownies and your infatuation with them?
Cenk: Brownie is one of those things. Well, it's not cake. It's not a cookie. It's something else. It's brownies. In my book, brownies have their own chapter about them. It's one of those things that's pure indulgence. We don't bake to sustain our lives. We just bake mostly for enjoyment. And I want it to be the best it can be because we really don't need it to sustain our lives. For a specific reason, it has to be the best version possible.
Photo: Cenk Sönmezsoy
Renee: I love that approach.
David: And how did your brownies—called "Brownies My Way"—become famous in The Washington Post?
Cenk: Oh, about a year into my blogging adventure, I was gobsmacked when Dorie Greenspan left a comment on one of my blog posts. She was reading my blog. I couldn't believe it. And thanks to her, great Nick Malgieri discovered my blog.
David: One of my heroes.
Renee: Wow.
Cenk: Yes, mine too. And he included one of my recipes and its photo, and it was the brownie recipe, in an article he wrote for The Washington Post. And it was the first turning point of my blogging career, increasing my readership a hundredfold, and, of course, there were only five people reading back then so…
Renee: Including your mom.
Cenk: Yeah, exactly.
Renee: But then it wasn't just enough for newspapers to feature your brownie. Then fashion designers had to come to you.
Cenk: Yes. The Dolce & Gabbana brownie you're referring to-
Photo: Cenk Sönmezsoy
David: Exactly. Tell us about that.
Cenk: When they asked me to come up with a dessert for their digital magazine Swide, I didn't know what to do because my fashion knowledge is limited to a couple of episodes of Project Runway and that's it.
Renee: Well, you can either buy chocolate and butter or you can invest in fashion. I think you chose wisely.
David: You chose wisely.
Cenk: Yeah. I watched the runway show and I think it was Madonna and it was some kind of lace thingy and transparent stuff. And it just reminded me of , you know, maybe I can do something with lace, something chocolatey with lace, and then it has to be visible. So maybe underneath, I can put some hazelnut spread and that's how it came about. And for my book, I changed that hazelnut spread to blonde chocolate ganache.
David: And what was the reception at Dolce & Gabbana?
Cenk: Oh, they loved it. And it was also awarded Best Original Baking and Desserts Recipe in 2011 in the Saveur Blog Awards.
David: That's amazing.
Renee: And that was never your intention. You just baked because you love to bake.
Cenk: Exactly.
Renee: And I think that's why it works out so well is because you don't have this ulterior motive. You're just doing what comes naturally to you and where you're drawn to be.
David: A friend of mine always said, "If it starts in your pocket and goes to your head, your heart will be empty. But if it starts in your heart and goes to your head, your pockets will be full." And I think that's a perfect thing here that Cenk, you basically did your passion., you followed your passion. Because what were you studying in school at the time? You got an MBA, correct?
Cenk: Yes. It was always marketing, business administration, stuff like that I'll never need for the rest of my life.
David: Exactly. You'll always be known as the man who has Brownies My Way and the Dolce & Gabbana brownies.
Renee: At least you'll never be wondering, "What if I had gotten that MBA?!"
Let's talk cookbooks…
David: Yeah. So let's talk about the book, The Artful Baker, and is truly one of the most beautiful books I own. I love it so much that I actually have two versions. I have the digital version that I cook from and I have the hardback that I cherish. It's on my shelf and I just flipped through it. And I have such respect for you, Cenk, because you did everything for it, didn't you? Everything.
Cenk: Yeah.
David: Tell us about that.
Cenk: I'm the food stylist, the prop stylist, the photographer, the designer of my book. For the Turkish version, I also oversaw the whole production process, wrote all the press releases, website copy, shot and edited two videos for the launch. I made the index myself. I don't think many authors do that themselves.
David: Not at all.
Cenk: And believe me, if I knew how to do it, I'd have printed the book myself, too. Well, this made me only mean that I'm a control freak, and I think I am…
Renee: I was going to ask…
David: A control freak is good. Trust me. I am one and I like being a control freak.
Cenk: Yeah, but I strongly feel that it also means something extra for the reader. People buy cookbooks, not only because they offer a well-curated repertoire of reliable recipes, but also for the experience created through stories, images, and design. When multiple people work on a cookbook, and no matter how much the author is involved during each process, it becomes a story told by multiple people. As author, stylist, photographer, and designer of my book, I believe I deliver a more personal story to the reader.
Photo: Cenk Sönmezsoy
Renee: Absolutely. It's a very singular vision. It's your vision, your view of seeing the world. And it comes through not just in your book and your blog, but in the videos I've seen on YouTube, which are just, they're captivating.
Cenk: Thank you.
Renee: And I think it's because hearing you say this, there weren't five different people with five different marching orders, right? It's just your vision because the music and the food and everything come together in this exquisitely organic way, but it slows you down and you see the beauty of it.
Cenk: For those one-minute videos I spent like maybe a month. The first week, just listening to the song over and over and trying to create in my head all the scenes and what I should shoot, it takes a lot of time for me, but that's the way I work.
David: That's your process.
Cenk: Yeah. I'm not very productive. That's the hindsight, but that's how I work.
Renee: I think maybe in terms of a nine-to-five productivity, like we value in the states, perhaps not. But I think when you're dealing with artistic endeavors such as yours, you can't hold yourself by those hours. I think there needs to be that off time, that downtime, that processing time to have a life, contribute.
David: And you talk about perhaps not being productive, yet here you are, someone who has never done this before, developed recipes, learned how to style, do photography, learn how to design a book, and even oversaw the printing. I think I read somewhere that you spent 72 hours in the printing house for the Turkish…
Cenk: Yes.
David: So even though you may not have 14 books to your name, you've got an extraordinary wealth of knowledge and talent to your name.
Cenk: Yes. Thank you. Yeah, you can definitely say that.
Renee: But you do have to appreciate the fact that you're self-taught at everything.
David: And that is one of the reasons why we wanted to have you on was this incredible autodidact who taught himself all these different skills. You didn't just teach yourself these skills. You taught yourself them and you do them exquisitely. And that is just something to really admire.
On memories and baking
David: And speaking about all the things that you do, in your book and on your blog, you cover so many types of desserts and techniques, working with chocolate and custard, dough, nuts, fruits, whatever. I'm curious. What type of dessert is your favorite to eat and to make?
Photo: Cenk Sönmezsoy
Cenk: To eat, without a doubt, it's ice cream.
David: Really?
Cenk: Yeah. My favorite thing in the world. To make, everything else. There isn't a single recipe in my book that I don't like to bake or like to eat, but the favorite recipe from my book would have to be the sour cherry and almond upside-down cake. And there's a video for that recipe on YouTube. It's the first video actually I shot. That's my favorite thing in the world. I didn't know why. It's such a simple cake that comes together in a food processor, actually, not even a stand mixer. And of course, I will choose ice cream over it sometimes, but if I consider the whole book, it's still my favorite recipe in the world. It's cake that comforts me the most, I believe.
Photo: Cenk Sönmezsoy
David: I asked because I like anything. When I eat, I like all kinds of sweets. But when I bake, there's something about pie dough, just rolling out the pie dough. It's so comforting. It's so soothing. It slows me down. You cannot rush pie dough. And it resets me because I can get really frantic and it resets me. And there's something exquisite about pie dough for me.
Cenk: Now I understand the question clearly. Yeah. For me, that's bread, definitely, working with bread dough.
David: Interesting. And what is it about baking with bread dough?
Cenk: I don't know why, but I feel most proud when I take a bread out of the oven because there are so many things that you cannot control, like the humidity and the weather, stuff like that. And it's always a bit different, no matter how detailed you are.
Renee: And that's interesting because I think so many people have memories of baking bread and learning baking bread at their…for me, it was at my grandma's kitchen. I have so many memories of baking with my grandma. And so even as I'm making a pie crust, just seeing the peach slices covered with sugar, instantly I'm back alongside her elbow.
David: So emotional.
Renee: Are there any recipes that evoke those kinds of memories in you?
Cenk: Actually, the first recipe in my book, which I call Cenk's house cookies, it was inspired by the cookies I ate when I went to my grandmother. My father used to buy her these Danish butter cookies, which came in a royal blue tin. And those cookies were separated with ruffled papers into five sections.
Photo: Cenk Sönmezsoy
David: Yes. We had the same ones!
Cenk: Yeah, exactly that one. And I was making, I think, a tart crust and it failed miserably and I didn't want to trash it. So I stashed it into the freezer. And then at a later date, I decided to bake them as cookies. And then the aroma coming from the oven reminded me of those cookies and it turned out, I think it was the hint of that shredded coconut that reminded me the cookies my grandmother used to keep by her sofa.
David: It's so amazing how these things can just make you remember. I know the tin you are talking about, and I know the cookies that have a little bit of coconut in them. I know exactly which ones you mean. My mom would have them every Christmas.
Cenk: Really?
David: Yep. Every Christmas, we'd have that same tin.
Which Turkish desserts do we simply have to experience?
David: So let me ask you, are there any particular sweets or desserts you think someone who's a traveler, an American let's say, should really make sure they taste while they are in Istanbul in Turkey?
Cenk: The first thing I have to mention, and it's a favorite of mine and it's not that too sweet and it's a really surprising dessert for people who don't know about it, it's called Kazandibi and it is literally translated as "bottom of the cauldron." The starting point is a silky milk pudding, thickened with homemade rice slurry. And this pudding is actually called tavukgöğüsü, literally translated as "chicken breast." And surprise, surprise, it actually has chicken breast in it.
David: And it's a dessert, right?
Cenk: Yes. And you're probably as shocked as I was when decades ago, my brother announced at the dinner table that it does indeed have chicken breast in it. And considering the name of the dessert, that might be apparent, but we do have many suspicious-sounding foodstuffs in Turkey. The interesting thing is it tastes nothing like chicken. Thin strands of chicken breasts are there to add texture, not flavor. And the ancestor of this dessert is actually the medieval white dish, blancmange.
David: Sure. Blancmange.
Cenk: Yeah. And if you want to take this up a notch, you make kazandibi. It's basically the same, but you make kazandibi by pouring a small portion of this pudding into a heat-resistant tray and wait for the bottom to caramelize over the stovetop. And it develops this irresistible burnt-sugar flavor which I love so much. And then you top it with the remaining pudding, chill it overnight, cut it into palm-sized pieces, and then flip onto a plate. And the mouthwatering caramelized layer is exposed on the plate. Although, considered by some of the people as heresy, but a chickenless version also exists. Probably for people who still struggle with the idea of chicken in their dessert, but this one you have to try.
Cenk: And there are several muhallebi, which means "milk pudding" in Turkish, muhallebi shops in Istanbul, which are specifically shops that sell milk-based desserts. Aside from baklava shops, where they would only serve baklava and its derivatives. And among those, my favorite would be katmer, which is in the baklava family, sort of. It's a square pastry containing several layers of dough. Turkish clotted cream, which is called kaymak, sugar, and, of course, finely chopped pistachios.
David: Sounds delicious.
Cenk: Yes. Nick Malgieri has a great recipe in his book called Pastry for katmer. People can check it out if they like. And the funny thing about this recipe is traditionally after you roll out the dough into a certain thickness, you start throwing it around over your head, like a bed sheet, to make it larger and thinner.
David:
Really!
Cenk: Yes. And the final dough…you know how to make strudel dough?
David: Yes.
Cenk: How it becomes paper-thin by stretching it over a table. People in Turkey do that by throwing it over their heads. And as they're doing it, it becomes thinner and thinner. You have to watch a video on YouTube about how they make katmer.
David: You know what's fascinating? In Portugal, they have a pastry called pastéis de Tentúgal. Tentúgal is a town. And it's very, very, very thin layers of pastry that are wrapped around an egg filling, very sweet egg filling. But when you watch them make the pastry, you go into a back room the size of a very, very large living room. And there's a small little ball of dough, and they stretch it, and they stretch it, and they stretch it, until it's about 13 by 15 feet. And then they cut it into little fan shapes and they fold it. So it's amazing how all these different cultures all across the world have ways of making these very thin, delicate pastries. That's fascinating, Cenk. So getting back to your book, The Artful Baker, and shame on you if any of you have not bought this book, what one recipe should our listeners bake if you want them to become a convert?
Cenk: I think that would have to be the double chocolate Bundt cake. It's very unassuming and it looks really simple, but I have a few tricks in that recipe that make it extremely addictive and people really have to make that recipe. And bonus points if you have caramel ice cream right next to it.
David: Oh yeah.
Cenk: Yeah. One of the tricks is awakening the cocoa by pouring hot coffee and cream over it. And when you combine coffee with chocolate, it becomes something else. I think that's why it's addictive. You cannot really taste the coffee in the finished cake, but there's something strong and you cannot put your finger on it, but it's there.
Photo: Cenk Sönmezsoy
David: Well, it's on the site, our site and people go bazonkers for this. Our testers loved it and our readers loved it.
Renee: And raved and raved and raved.
Cenk: Oh, I'm so glad.
David: Incredible. And we also suggest that they have that with your salted caramel ice cream, which is another extraordinary dessert.
Renee: Talk about not cooking for survival.
David: That is pure luxury all the way. Well, Cenk, thanks for stopping by all the way over there in Istanbul. We have enjoyed speaking with you and we hope that you'll come back on the show again.
Cenk: Thank you for having me. It was such an incredible, incredible night, here in Istanbul. I love talking to you guys. Thank you very much.
Renee: Thank you so much.
David: If this episode has made you hungry for all things sweet and chocolate, as it should, head over to cafefernando.com for some of Cenk's amazing creations. His cookbook, The Artful Baker, is one of the most beautiful and accessible baking books ever. And it's available at your favorite bookstore. Catch Cenk on Instagram @CafeFernando.
Recipes on LC's specials board this week
David: Renee, it's that time again. Can you tell us what is on the menu du jour? Or actually, menu de la semaine? Because it's the weekly menu.
Renee: I absolutely can. Although I'm going to do it in English, David, if that's okay.
David: All right, that's fine. I can't speak French either. So that's okay.
Renee: So we actually had a lot of desserts with Cenk, right? We actually have a couple of his recipes on our site, the chocolate bundt cake, the salted caramel ice cream …
David: Which are both incredible.
Photo: Erin Kunkel
Renee: Incredible. We take a savory route though. We've got a sweet and sticky Sriracha—I always have a hard time saying that—Sriracha drumstick recipe. Easy drumsticks on the grill. They're coated with apricots jam, Siracha sauce, couple other ingredients you've already got in your pantries. They've got this sweet heat to them that's not overwhelming. Even kids love these. Every single reader who's written about them has given the recipe a five-star.
David: Excellent. What else?
Renee: We also take you back to an Italian classic. I have a hard time pronouncing this one as well. Pasta all'aglio… I took French, not Italian. But it's pasta with olive oil, crushed pepper flakes, cheese, salt, and pepper. That's about it.
Photo: Philip Webb
David: Wonderful.
Renee: But it's amazing. Just the texture.
David: So simple.
Renee: So simple. And yet, so complex in taste. And then David, what do you think is the most popular slideshow on our site?
David: On our site? That's a very good question. Something to do with pork?
Renee: In a way. Do you want to keep guessing or should I just tell you?
David: I'll keep guessing. Pork chops? Ribs?
Renee: Sometimes.
David: No. Okay, I give up.
Renee: Okay. It's our weeknight winners slideshow.
David: Okay. Sure. Of course.
Renee: Every week we update it to bring you five new and different recipes, all that can be made in an hour or less.
David: What are they this week?
Renee: No pork chops…
David: All right. That's okay.
Renee: Fair enough. However, we do have a recipe for angel hair pasta with lemon and breadcrumbs.
David: Wonderful.
Renee: We have a Korean-style grilled steak. Chicken yakitori. Skewers. Everyone's making skewers this summer. We do real fast and simple lamb chops with cilantro and mint sauce. And here—this is brilliant—the marinade doubled as a sauce for afterwards. You just use half of it. And then we've got a real simple frittata with leeks and herbs. It's so inexpensive to make. If you have a garden, I bet you have all the herbs you need right there.
David: That sounds fantastic. I think I know what I'm going to make every single day this week. Well, actually not me. The One, because he cooks dinner more than I. That all sounds terrific, Renee.
Renee: Thanks. I think readers will like it, too.
David: This podcast is produced by Overt Studios and our producer is the terribly sweet Adam Claremont. You can reach Adam and Overt Studios at overtstudios.com. And remember to subscribe to Talking With My Mouth full wherever you download your favorite podcasts. And if you like what you hear and want to support us, think about leaving a review and rating on Apple Podcasts.
David: Chow!
Renee: Chow!