Baked Mac and Cheese with Bread Crumbs
This baked macaroni and cheese boasts all the cheesy goodness of the usual American classic but with the spectacular addition of crunchy, buttery crumbs on top as well as the bonus points that it can be prepared in advance. What's not to love?!
Recipe
Baked Macaroni and Cheese
This baked macaroni and cheese recipe is the best and easy to make. The bread crumbs on top and creamy comfort food underneath are proof that homemade tastes infinitely better than that store-bought stuff in the blue box. Here's how to make it.
Recipe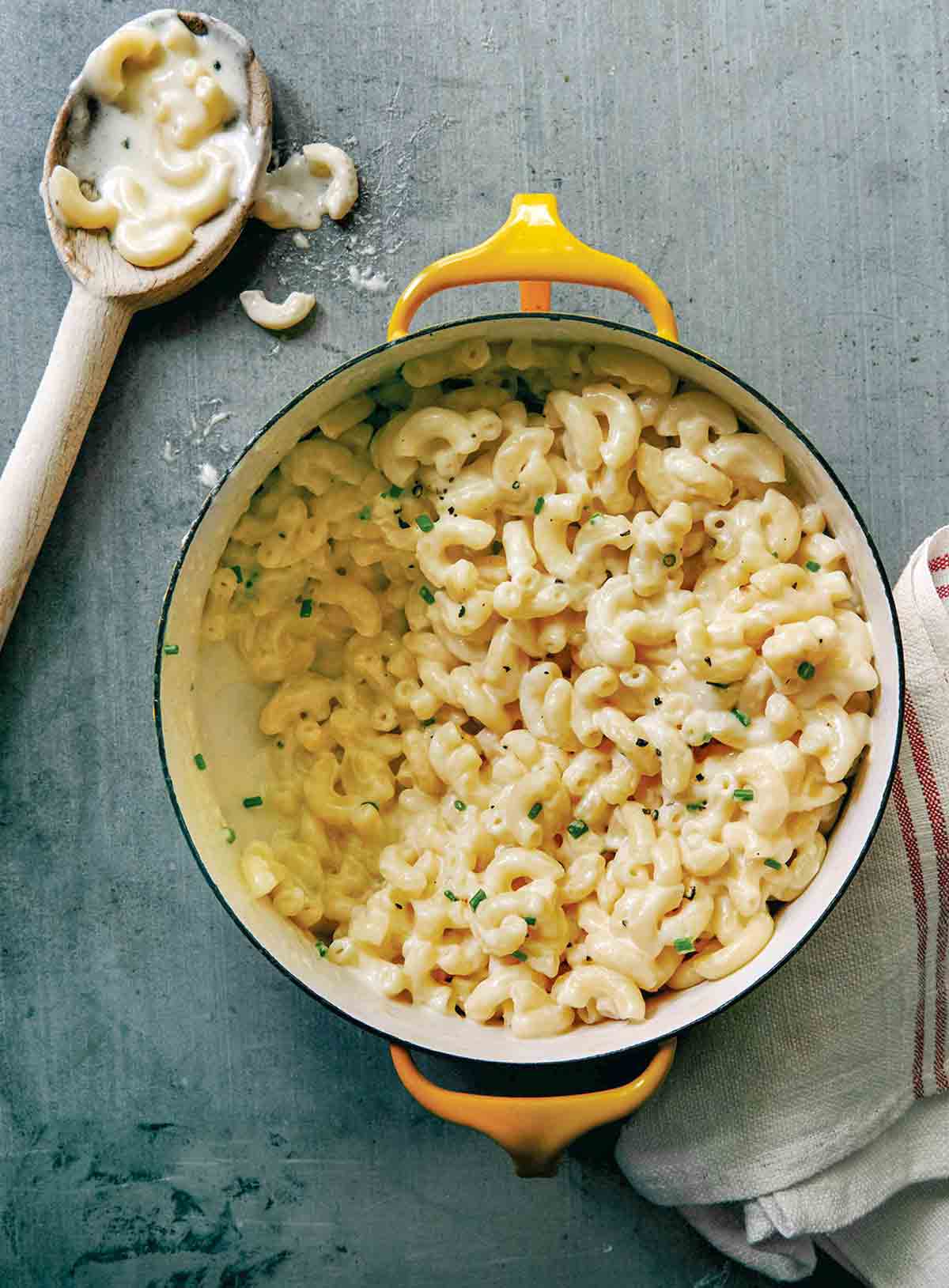 3 Ingredient Macaroni and Cheese
Mac and cheese doesn't get any easier than this 3 ingredient macaroni and cheese. The 3 ingredients? Elbow macaroni, heavy cream, and Cheddar cheese. And it takes just 20 minutes.
Recipe
Green Chile Macaroni and Cheese
For this green chile macaroni and cheese, Lisa Fain mixes Anaheim peppers, Cheddar and Monterey Jack cheeses, onions, cream, spices, snd a topping of finely crushed tortilla chips.
Recipe
Mac and Cheese Canapés
These mac and cheese canapes, essentially baked mac and cheese bites, are made from macaroni and sharp Cheddar cheese and baked in mini-muffin tins. Perfect finger food for kids and adults. Cocktail party, anyone?
Recipe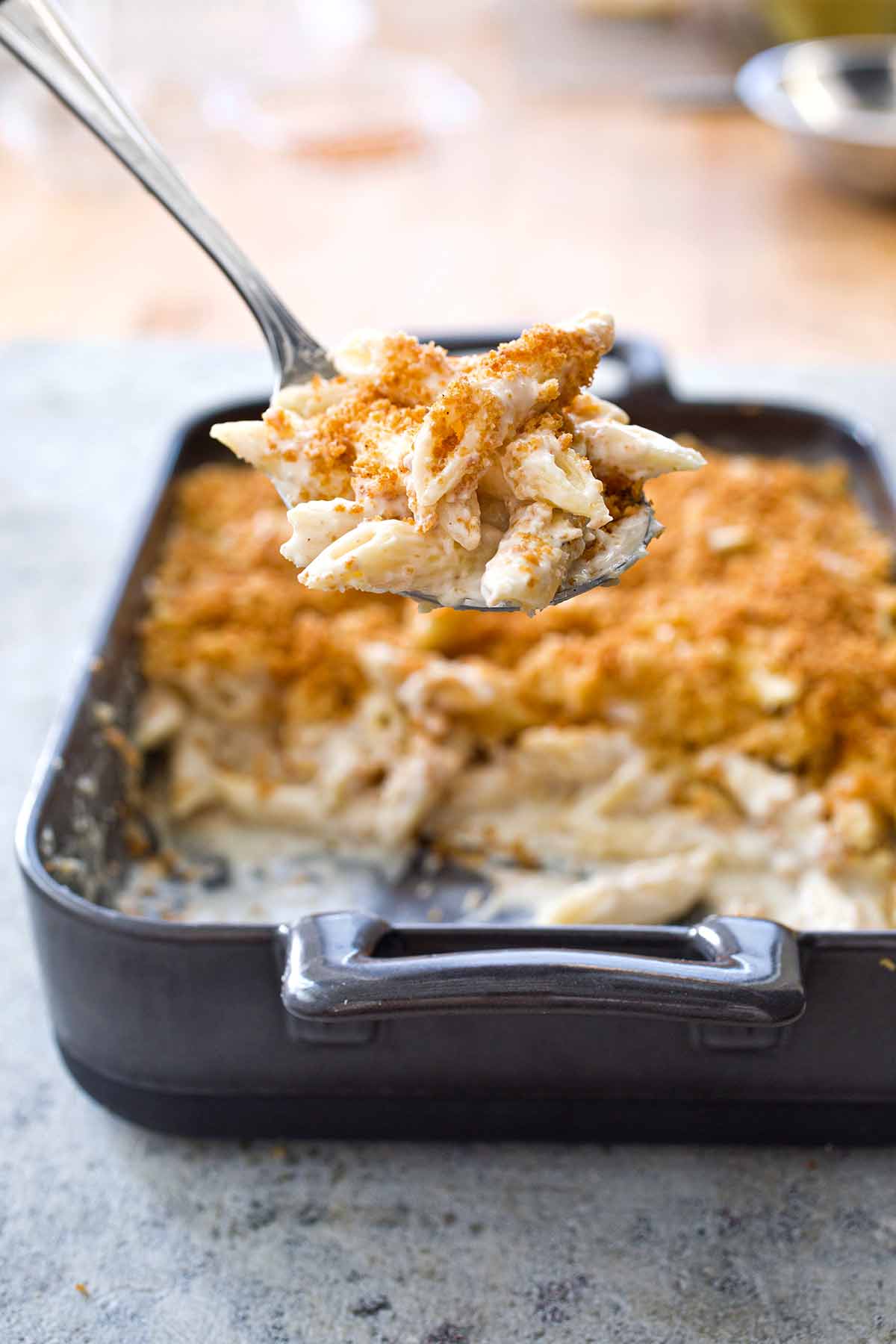 Four Cheese Macaroni and Cheese
This four cheese macaroni and cheese is made with a creamy béchamel sauce, penne pasta, fontina, Gorgonzola, pecorino Romano, and Parmesan cheeses, and finished with a crispy panko topping.
Recipe
Macaroni Au Gratin
This macaroni au gratin is no ordinary macaroni and cheese. Not at all. It's still pasta in cheese sauce but blanketed with a layer of ooey, gooey blend of three cheeses. Easy and on the table in less than an hour.
Recipe
Skillet Mac and Cheese
This skillet mac and cheese is fast, easy, uses only one dish, and requires very little stovetop fussing. The pasta cooks in a creamy milk sauce in the oven, and then two (or more!) types of cheese are stirred in at the end.
Recipe