These 14 chicken wings recipes, from classic to Sriracha, fried or baked or even broiled, will satisfy your every game day chicken wing craving. Or, heck random Wednesday night craving. Pass the napkins, please.
In these peppery chicken wings, the usual intensity of classic buffalo wings is tempered and usurped by a delicious, untraditional, easy blend of beguiling spices. Even better, the wings are baked, so they're not only healthy but there's no standing at the stovetop getting splattered with droplets of crazy hot flying fat.
Recipe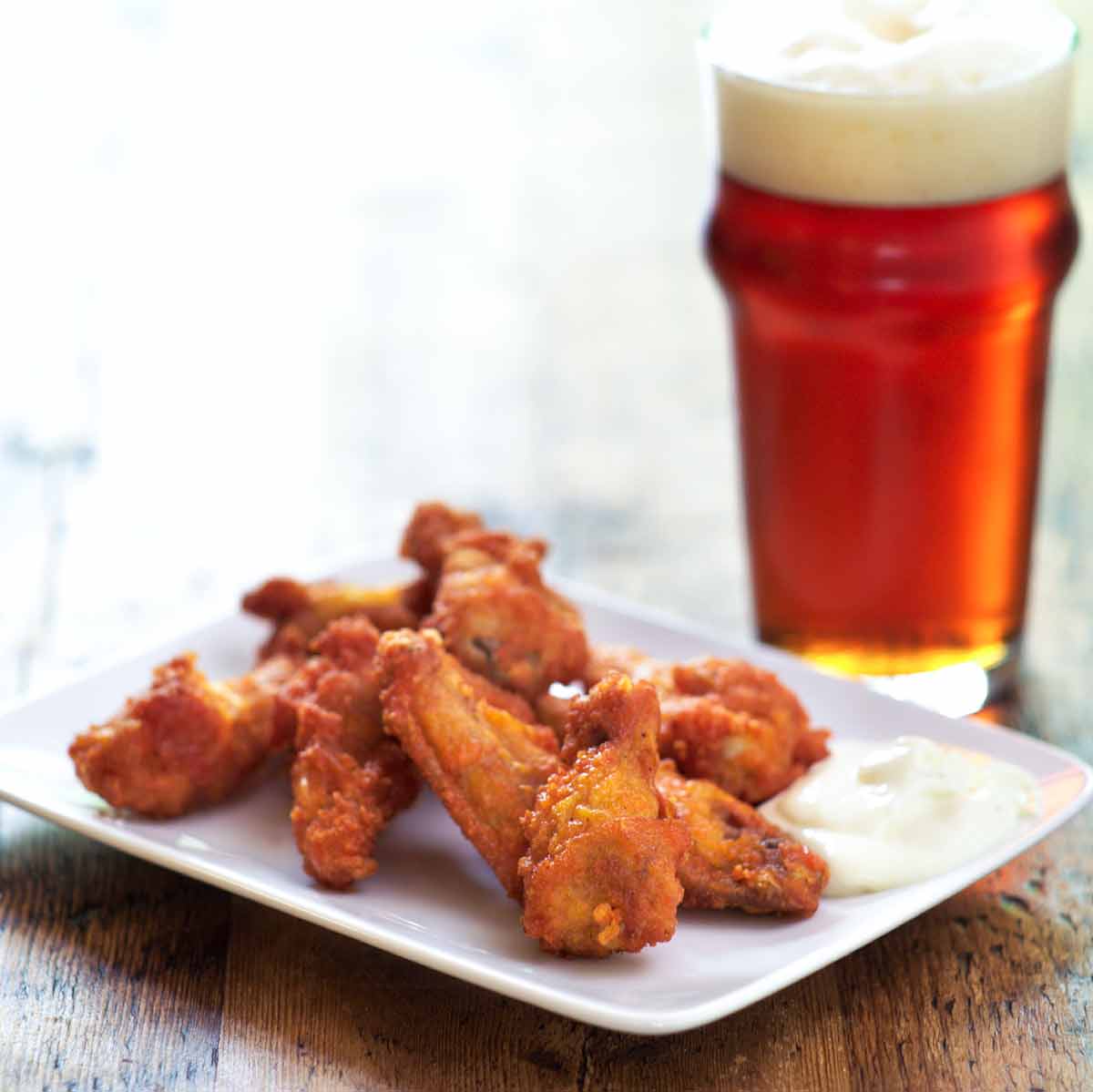 These Tabasco chicken wings, which are deep-fried and tossed in a spicy Tabasco butter sauce made with chili sauce, vinegar, and cayenne, are not your ordinary chicken wings.
Recipe
These spicy baked chicken wings are slathered in hot sauce and baked until crispy and golden. Consider it a healthy-ish alternative to the classic Buffalo wing that doesn't sacrifice anything in flavor.
Recipe
Yes, you can make spicy fried classic buffalo chicken wings at home. And it's easier than you may think. Here's how.
Recipe
Spicy Sriracha chicken wings are a step up from the ubiquitous bar food. Fiery heat with lip-smacking flavor, these crisp little beauties will disappear before your eyes. Pass the napkins!
Recipe
These Korean chicken wings are actually baked, not fried, yet are still impossibly crisp. And they're served with a finger-lickingly lovely sweet and spicy dipping sauce. Move over, Buffalo wings.
Recipe
These chipotle chicken wings, which are coated in a spicy chipotle, brown sugar, and paprika rub, are served with sweet potato wedges for a fun and easy sheet pan dinner.
Recipe
Bacon-wrapped chicken wings need just three ingredients–chicken wings, bacon, and black pepper–to make this stellar nosh. In about an hour you'll have the best-grilled finger food you can imagine. And sooo simple.
Recipe
Here's how to make Southern fried chicken wings battered with a mixture of flour, paprika, Parmesan, and milk and fried until crisp. As easy to make as it is to crave. Well, almost.
Recipe
These five-spice chicken wings are easy to toss together in minutes and taste contemporary even though they rely on a traditional spice blend. They're baked and served with a creamy cilantro sauce for a more refined riff on classic Buffalo wings.
Recipe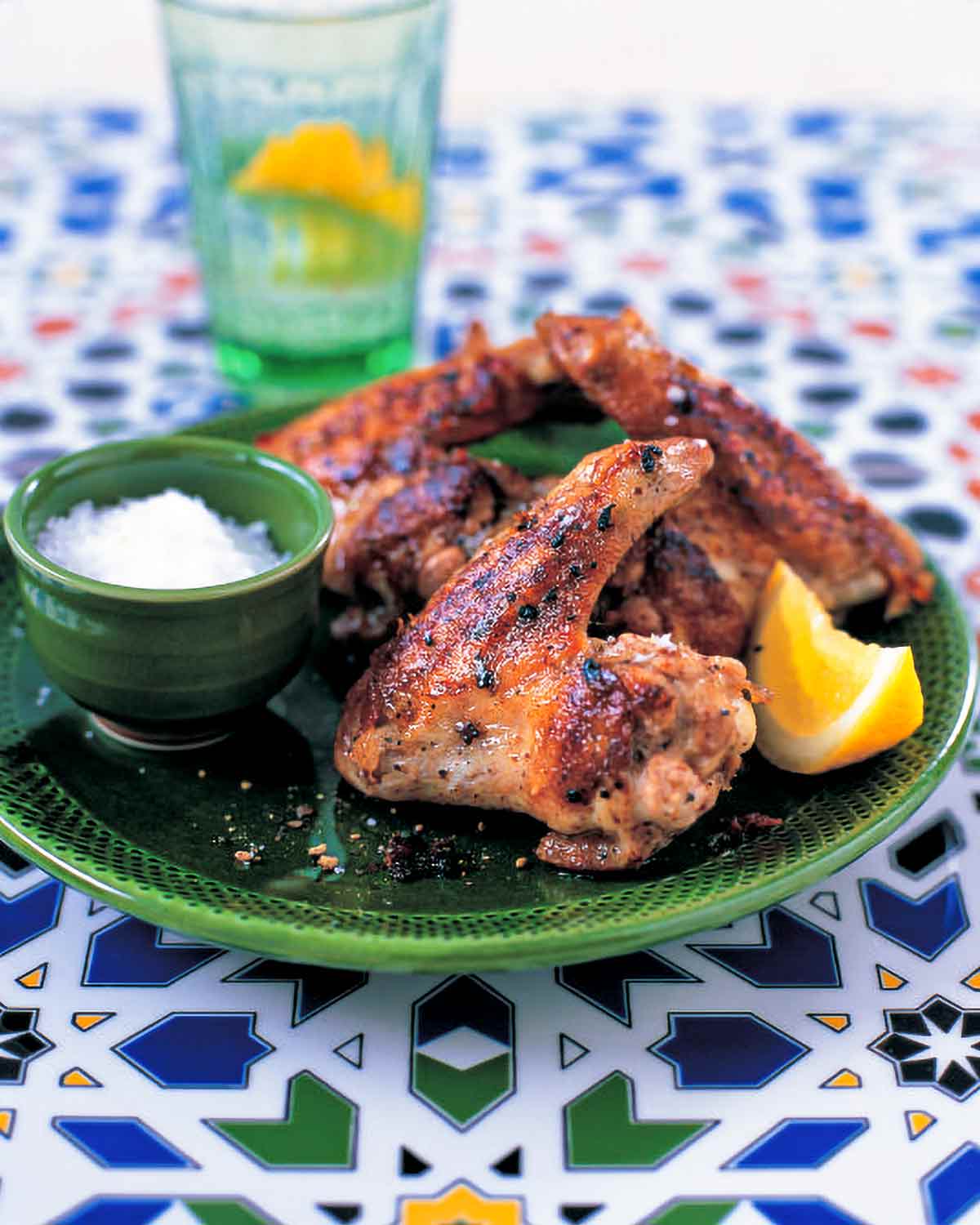 These garlicky chicken wings are marinated in garlic, lemon juice, and sumac, then tossed on the grill. An easy meal that will please everyone at the table.
Recipe
Here, you brown the wings first over direct heat without any sauce. That's when the skin gets crispy. Then you move the wings over indirect heat, where it is safe to layer on the sweet sauce without the threat of it scorching.
Recipe
These Spanish-style deep-fried chicken wings are great for a party and go really well with sherry—especially Amontillado abocado. Normally you don't use too much chili pepper, but I love to add a real kick of heat to my ajillo (garlic dressing.)
Recipe
Chicken wings with garlic and paprika are a traditional Spanish tapas dish, with a sticky, lemony, boozy sauce. Our only regret is that the recipe doesn't make more. These are seriously good.
Recipe
© 2021 Leite's Culinaria. All rights reserved. All materials used with permission.