Here's how to make Southern fried chicken wings, those crispy battered little lovelies that Southerners believe—correctly—are the sweetest part of the hen.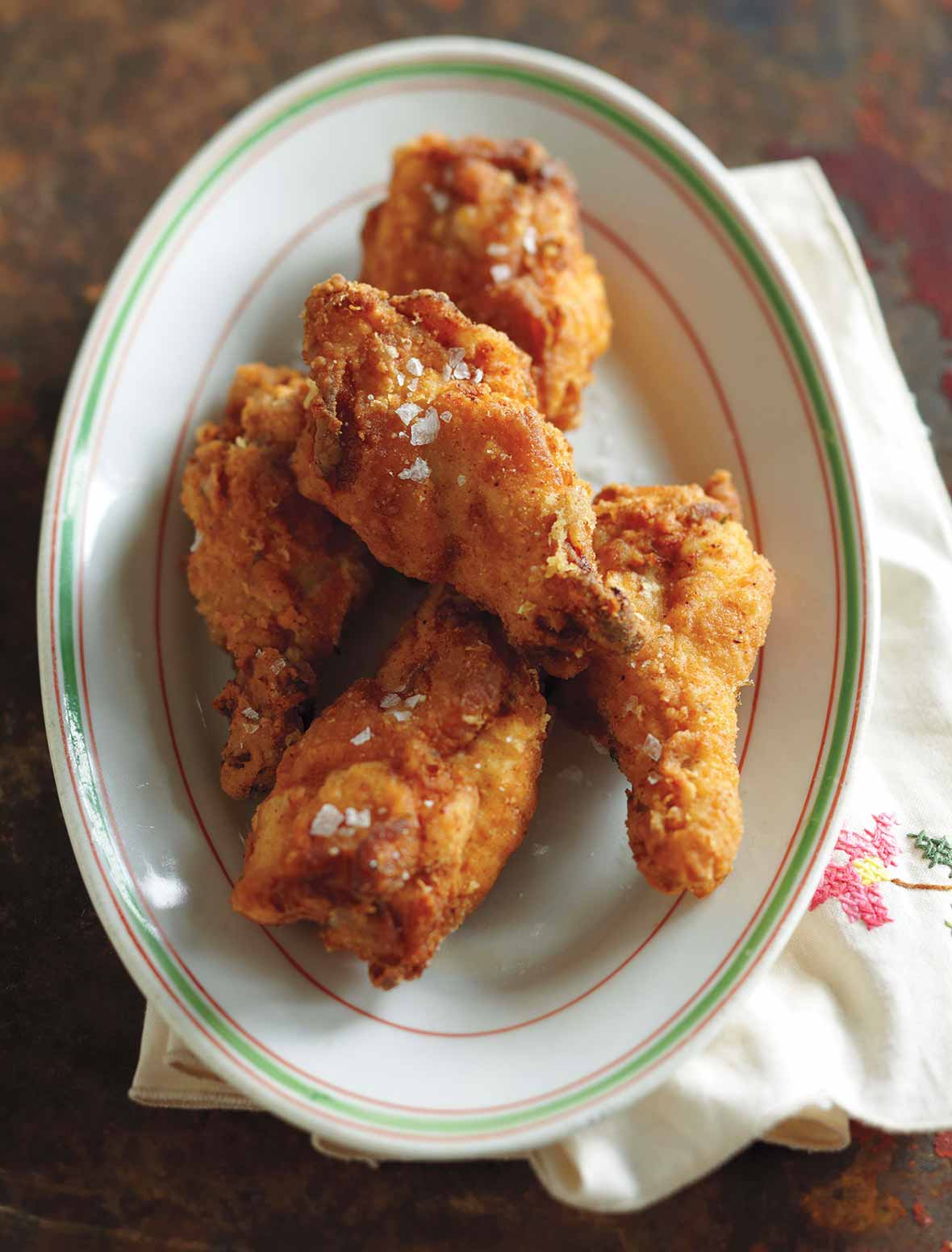 James Villas understands Southerners. And he definitely understands Southern fried chicken wings. He states in his books that his Southern compatriots know that the sweetest part are the chicken wings. (But then why did God give chickens just two wings? Chew on that when you're munching on these lovelies.) "And nothing is relished more on buffets and at cocktail parties," he says, than a platter of crispy fried wings intended to be eaten with one's fingers. Amen to that. Originally published February 19, 2014.–David Leite
How To Tell The Difference Between Chicken Wings And Chicken Drumettes
When author James Villas refers to "chicken wings," what he's actually referring to are the "drumettes" of the wings. You know, those meaty miniature drumsticks that everyone snatches first from the platter of mixed chicken wings and drumettes. Of course, this recipe works on the scrawny chicken wing portion of the wing, too. It also works just dandy on regular pieces of chicken—simply increase the time the chicken is in the oil by several minutes.
Southern Fried Chicken Wings
Quick Glance
45 M
1 H

Makes 4 or 5 servings
Special Equipment: Deep-fry or candy or instant-read thermometer
Print Recipe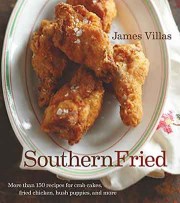 Ingredients
12 to 15 chicken wings

1 cup all-purpose flour

1/2 cup grated Parmesan cheese

1 teaspoon paprika

1/2 teaspoon dry mustard

1/4 teaspoon dried oregano, crumbled (optional)

Salt, to taste

Freshly ground black pepper, to taste

1 cup milk

Peanut oil, for deep-frying
Directions
1. Remove and discard the tips of the chicken wings. If needed, separate the first and second joints of the wings with the tip of a sharp knife (this is only necessary if the flat wing part of the wing is still attached to the meaty drumette portion of the wing).

2. In a shallow baking dish, combine the flour, Parmesan, paprika, mustard, oregano, if using, and salt and pepper and stir until well blended. Pour the milk in a shallow bowl.

3. Working with 1 wing at a time, dip the chicken in the milk, then dredge it in the flour mixture, and then tap off any excess flour. Place the wings on a plate.

4. In a deep-fryer, deep-sided skillet, or Dutch oven, heat about 2 inches oil until it registers 350°F (177°C) to 365°F (185°C) on a deep-fry thermometer. Fry the chicken wings in small batches, being careful not to crowd the pan, nudging the wings so they don't stick to the pan and turning them if necessary, until golden brown and cooked through, 8 to 10 minutes. (If the chicken wings are especially meaty, they may require a minute or so longer, just be careful not to fry them so long that they dry out.) Using tongs, transfer the wings to paper towels to drain. Rest assured, these chicken wings are just as good at room temperature as they are hot.
Southern Fried Chicken Wings Recipe © 2013 James Villas. Photo © 2013 Jason Wyche. All rights reserved. All recipes and photos used with permission of the publisher.
If you make this recipe, snap a photo and hashtag it #LeitesCulinaria. We'd love to see your creations on Instagram, Facebook, and Twitter.