From just about the beginning of our relationship–30 years this coming October fourth–The One has made Sunday supper, and it has almost always been roast chicken.
We call it Love Food. It's one of those dishes we made each other early on, when we were still shy and reticent, to show our affection. Nowadays, they're dishes we turn to when we feel bruised by the other's hurtful words or a cutting remark. Or when we're in need of comfort and healing, as in the days after my father passed or the weeks after 9/11. Or when we want to slow down the hypersonic hurtling of three decades, knowing there's now more time behind us than in front. There's something about a fine brined chicken with roasted potatoes, carrots, and onions that can make us feel, momentarily, ageless.
I truly hope you have a dish that has such power and meaning for you. One that rises above being merely an item on your shopping list and is instead a symbol of your childhood or your kid's childhood, a talisman of your marriage (hell, or even your divorce!), a touchstone of all that it means to be you.
If so, please let me know in the comments below. xx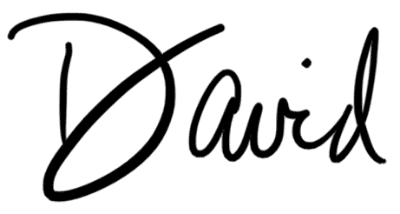 Classic Roast Chicken
This classic roast chicken is incredibly easy to make. Simply tuck an onion, some thyme, and some parsley in your bird, rub with olive oil, and roast until tender, and the skin is crisp. Simple, classic, and timeless.
Recipe
We just finished eating this classic roast chicken about an hour ago, and after I finish this comment, I'll be tossing all my other roast chicken recipes out. This was, in a word, perfect.

The prep was incredibly easy. But the proof is, of course, in the eating, and the eating was fabulous. The eating actually started during the carving, as the various folks in the kitchen began stealing bits and pieces of the crispy skin.

The chicken itself was tender, juicy, and wonderful. I don't know where this chicken recipe has been all my life, but now that I have it, it's my one and only. Simple and perfect.

FramedCooks
Dutch Oven-Roast Chicken and Shallots
This simple roast chicken is nestled on a bed of shallots and garlic and roasted until golden and crisp-skinned. It's an easy hands-off meal that's perfect for entertaining.
Recipe
This Dutch oven roast chicken is sooooooo good! A beautifully roasted chicken that looked like I spent half the day making it. But I didn't because it came together quickly and easily, making for a great lazy Sunday dinner.

Lisa B.
Roast Chicken with Lemon
The secret to this flavorful, juicy roast chicken with lemon is a dry brine. The bird is rubbed with salt and sits overnight in the fridge. The next day, it's rinsed, lemon slices are slid under its skin, and the whole shebang is roasted. A simple pan gravy knocks this over the top.
Recipe
Moroccan-Spiced Roast Chicken
This Moroccan-spiced roast chicken is seasoned with paprika, cumin, red pepper flakes, cinnamon, and then cooked on a bed of sweet potatoes, cauliflower, and red onions.
Recipe
This Moroccan-spiced roast chicken recipe is incredible! The bird comes out moist and delicious every time.

I cooked for a family and prepared more than 200 meals for them. When they requested a final week of favorite dishes, this one was at the top of the list.

Traca
Spicy Roast Chicken
Prince's chicken is so hot, it can make a body see things. Speak in tongues. Change lives. This chicken is also fried chicken—it's a bad boyfriend you've just got to give up. But this hot chicken here? You can eat my chicken whenever you like, and it's a friend you keep around. You feel me?
Recipe
Skillet Roast Chicken
This dish has a devoted following at Balthazar and is a favorite among regulars who don't bother to look at a menu before ordering. In the restaurant, the chicken is served with Garlic Mashed Potatoes and a selection of Pan-Roasted Root Vegetables.
Recipe
This is one of the most fun ways to roast a chicken and bring something that looks good and tastes even more glorious to the table. Give this recipe a try, and you'll be a convert!

Karen
Maple Roast Chicken
Maple syrup makes this roast chicken shine. It's a simple meal that will impress your family and friends. I love Grade B (Grade A–Dark Color and Robust Flavor) maple syrup, I think the flavor is a little deeper and more complex than Grade A. Give it a try!
Recipe
French Roast Chicken ~ Poulet Rôti
Poulet rôti, or French roast chicken, is a classic of the Franco culinary empire. And it's so simple: just season a chicken with herbs, place it on top of root vegetables, and baste it with plenty of butter. C'est incroyable, non?
Recipe
This French roast chicken was amazing. It was so easy to make, and the vegetables in the juices were out of this world. We may never go back to grocery-store roast chicken again.

Karen W.
Roast Chicken FAQs
HOw can I tell when my chicken is done?
Chicken is cooked when the internal temperature is 165°F (74°C), and the juices should be clear. To check your chicken, insert an instant-read thermometer into the thickest part of the chicken. We recommend checking in a few spots to be certain.
What's the easiest Way to Carve a chicken?
To carve a chicken, use a sharp knife to remove the legs first and cut between the thigh and drumstick to separate each leg into two pieces. Then carve along the breast to remove the breast and wing in one piece before separating the wing. Repeat with the other breast.

For step-by-step visual instructions, check out this article on how to carve a chicken.
In addition to being a wonderful meal, roast chicken often provides you with some leftovers that are ideal for dining throughout the week. From soup to salad to casseroles, these leftover roast chicken recipes help you do exactly that.