When I was a kid–yes, a millennia ago–apples were the orphans of the trick-or-treat bag. They were the overlooked and last eaten. Only after we had traded Bit-O-Honeys for Snickers, Necco wafers for M&Ms, and Mary Janes for Swedish Fish would we turn to the apples, alone after having rolled on the coffee table.
How we got these apples every October 31st was the same. Our little huddle of kids in Frankenstein, mummy, and werewolf costumes would titter with delight and satisfaction when a door opened and a kindly old woman would scream and tremble in mock terror at our costumes. Being somewhat of the plump persuasion even then, I'd shoulder my way to the front of the group, trick-or-treat bag open, waiting. Old women were to Halloween what winning slot machines were to Vegas: noisy and very generous.
But there was the occasional exception–usually a retired school nurse or dental hygenist. With her, our murmurs of delight would turn into groans as she thunked apple upon apple into our bags. We'd turn away and slump down the walk toward what we prayed was a bowl the size of our heads filled with a cache of cheap supermarket candy at the next house. Our mothers, ever protective and polite–it was the 60s, after all–would shout in unison from the sidewalk, "Aren't you forgetting something?"–the glowing ends of their cigarettes jabbing repeatedly, like little analog laser pointers, in the direction of the clearly crestfallen woman.
"Thank you, Mrs. [insert name]," we'd singsong. Revived, the old woman would wave and close her door, ready to disappoint the next gaggle of monsters. If only she had offered us these. She'd be the hero of the neighborhood.
Common Questions
Why is coconut oil added to the melted chocolate?
When added to the chocolate that coats these apple pops, it helps the chocolate melt better and more smoothly, giving it a better texture.

If coconut allergies are a problem, it can be replaced with mild vegetable oil. You can also omit the oil altogether. Just be aware that without it your coating probably won't be as smooth or dip as easily.
What should I do if my apple slices are breaking?
Try slicing them a little thicker.
Can I use different toppings?
Absolutely. Any of your favorite toppings will work here. Drizzle them with caramel sauce, sprinkle with nuts, or coat with crushed candies.
What are the best type of apples to use?
Choose large, firm apples, that are slightly sweet. Our favorites are Honeycrisp, Fuji, and SweeTango.
Write a Review
If you make this recipe, or any dish on LC, consider leaving a review, a star rating, and your best photo in the comments below. I love hearing from you.–David
Halloween Chocolate Covered Apple Slices
These chocolate dipped apple slices are a simple way to get your kids into the Halloween spirit. Easy enough for them to make, with a little help, these treats come together quickly and look amazing even without a lot of decorating skills. They're the perfect treat for a Halloween party, trick-or-treating, or munching when no one is looking. Oh, did we mention that they taste great, too?
Equipment
8 popsicle sticks

Toothpick
Ingredients
2

large (1 lb)

firm, sweet apples

,

stemmed

2/3

cup

chopped bittersweet chocolate

2/3

cup

chopped white chocolate
Instructions
Line a rimmed baking sheet with parchment paper or a silicon baking mat.

Cut each apple into 4 slices, making sure to cut off the rounded sides of the outside slices so they can lie flat. Remove all seeds. Insert a wooden popsicle stick in the bottom of each slice and carefully push it about halfway in.

In a medium microwave-safe bowl, mix together the bittersweet chocolate and 1 teaspoon of coconut oil. Zap at 50 percent power in 30-second blasts, stirring in between, until melted and smooth, 1 to 2 minutes. If the chocolate isn't thin enough to coat the slices, stir in a bit more coconut oil.

In another medium microwave-safe bowl, combine the white chocolate and 1 teaspoon of coconut oil. Melt as stated in step 3.

Spoon the white chocolate over 4 of the apple pops and coat thoroughly. Let excess chocolate ooze back into the bowl and place the pops on the baking sheet.

Using the bittersweet chocolate, repeat with the remaining 4 apple pops.

Let the apple pops sit until the chocolate begins to thicken but not harden, 5 to 7 minutes.

While the apple pops are resting, spoon the leftover bittersweet chocolate into a disposable pastry bag or small resealable plastic bag. Do the same for the white chocolate. Snip a tiny corner off each bag. If the chocolates have become too firm, a 10-second zap in the microwave should soften them.

Gently squeeze the bag of white chocolate and draw 3 concentric circles on the dark chocolate pops. Repeat on the white chocolate pops using the dark chocolate.

Drag a toothpick through the circles, from the center to the edge, to make a spider web pattern, wiping the toothpick each time. Stash the apple pops in the fridge until firm, 15 to 20 minutes.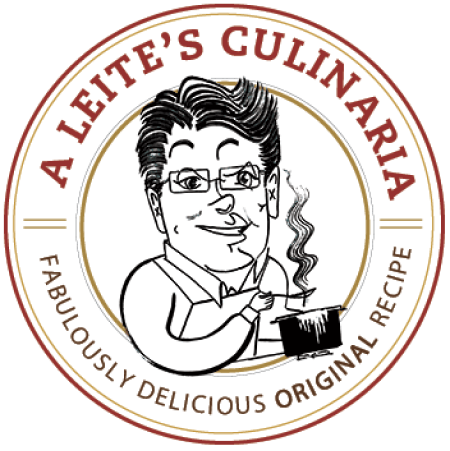 Nutrition
Serving:
1
serving
Calories:
152
kcal
Carbohydrates:
14
g
Protein:
2
g
Fat:
10
g
Saturated Fat:
6
g
Polyunsaturated Fat:
1
g
Monounsaturated Fat:
3
g
Trans Fat:
1
g
Cholesterol:
3
mg
Sodium:
11
mg
Potassium:
114
mg
Fiber:
1
g
Sugar:
12
g
Vitamin A:
11
IU
Vitamin C:
1
mg
Calcium:
31
mg
Iron:
1
mg
Nutrition information is automatically calculated, so should only be used as an approximation.
Recipe © 2021 David Leite. Photo © 2021 David Leite. All rights reserved.
---
Recipe Testers' Reviews
These Halloween chocolate covered apple slices are a fun treat for kiddos of all ages. Slightly more healthy than your average treat but still a little decadent. What I like about this is it is pretty quick to make and the size is just right for little ones. I did find it took a long time for the chocolate coating to set and after putting it into the fridge it did spread a bit.
What my tasters loved was the contrast between the sweetness of the chocolate and the tart taste of the apple. They also appreciated the fact that it was semi-sweet chocolate that was used as milk chocolate would have made it too sweet. My only recommendation would be to use a thinner stick as the thick ones don't go into the apple nicely and to use nicely rounded apples for this. It makes them look nice and it's easier to get even slices. By the way, my grandkids and their grandfather went back for seconds.

One taster said that next time we could try the chocolate chips that are flavored like caramel or peanut butter for those who don't like white chocolate. The instructions overall were very easy to understand.
These kid-friendly apple slices bathed in chocolate are delicious! It's a perfect way for eating apples. And an additional plus is it was very easy putting them together. As a beginner I had a couple of flaws but nothing I couldn't fix on the road. The tartness of the apples matched perfectly with the sweetness of the chocolate.