Some of us just love Halloween. And some of us also love chocolate. When the two intersect, all of our childhood dreams come true. These quick Halloween mummy treats are easy to put together and don't require a lot of ingredients. And they're pretty darn adorable, too.
Recipe FAQs
How do I melt white chocolate without a microwave?
Don't have a microwave? It sounds astounding but some of us haven't given up the counter space just yet. Don't fret, it can be done. White chocolate can be harder to melt than regular chocolate because it has a lower burning point. Melting at 110ºF, a gentler approach works better. So what's a cook to do?

A double boiler will give you smooth, melted chocolate in short order. Not microwave short, but pretty darn quick nonetheless. A double boiler is a pan set on top of a smaller pan. The bottom pan gets partially filled with water and set over the heat. A bowl can be used in place of the top pot, as long as it completely covers the opening. Chop your chocolate (this speeds up the process), then dump it into the top section of your double boiler and let the warm water work its magic. Don't let the water boil–this creates steam and moisture is the enemy of melted chocolate. Just a low simmer will work.

Stir the chocolate with a bone-dry spoon or spatula (remember…you need to avoid any moisture) until melted. Remove the pot from the stove. You can dip your mummies right into the top bowl. The residual heat of the water in the lower pot will keep the melted chocolate from cooling too quickly.
Can I make these ahead of time?
Yes. These ghoulish Halloween Rice Krispies treats can be made and stored at room temperature in an airtight container for up to 1 week. They can be frozen for up to 3 months.
Write a Review
If you make this recipe, or any dish on LC, consider leaving a review, a star rating, and your best photo in the comments below. I love hearing from you.–David
Halloween Mummy Rice Krispies Treats
Halloween mummy treats are both spooky and sweet treats that are also a cinch to make. Melt some chocolate, dip some Rice Krispie squares, and decorate. Perfect for sharing with your favorite little monsters.
Ingredients
12

small store-bought or homemade Rice Krispie treats cut into rectangles or granola bars

3

cups

white chocolate chips

Mild vegetable oil

,

if needed to thin the chocolate

Candy eyes, sugar pearls, or tiny candy discs

Red edible piping gel or icing

,

optional

Black edible piping gel or icing
Instructions
Dump chocolate chips into a microwave-safe bowl and zap at 50 percent power for 90 seconds. Stir. Continue to microwave at 50 percent power in 20-second increments, stirring after each zap, until chocolate is melted and smooth.

☞ TESTER TIP: Depending on the quality of your white chocolate, you might need to thin it with a bit of oil. Slowly dribble in oil until you get a dipping consistency.

Dip Rice Krispie treats or granola bars in chocolate, taking care to fully coat the front and sides. (Their behinds don't need to be coated.) Place treats, uncovered side down, on a small parchment-lined baking sheet. If using candy eyes, sugar pearls, or candy discs, press them into the chocolate to set.

☞ TESTER TIP: If you find it awkward to dip the treats into the bowl of melted chocolate, transfer some of the chocolate to a small rectangular container to make dipping easier.

Dip and coat remaining treats. Slide baking sheet in the fridge to cool until the chocolate is firm, 5 to 7 minutes.

While the mummies are chilling out, spoon remaining melted chocolate into a small piping bag or resealable plastic bag.

Remove mummies from the fridge. Snip off a wee bit of one corner of the bag with scissors. Using light pressure, pipe chocolate in zigzag patterns over mummies to create their designer wrap look.

For a bloodshot look, squeeze two dots of red piping gel for eyes, then top with black piping gel.

The mummies can be stored in an airtight container–away from tiny hands–for up to 1 week. (Um, yeah, good luck with that.)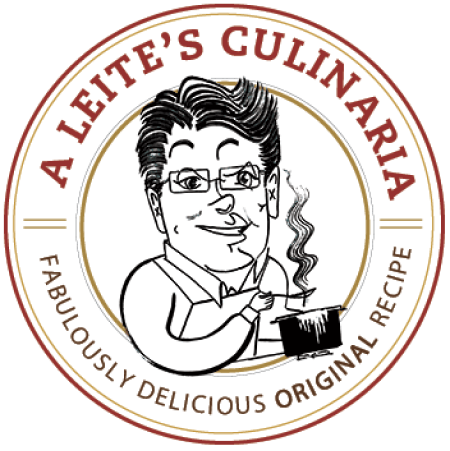 Nutrition
Serving:
1
serving
Calories:
247
kcal
Carbohydrates:
27
g
Protein:
3
g
Fat:
15
g
Saturated Fat:
9
g
Polyunsaturated Fat:
1
g
Monounsaturated Fat:
4
g
Cholesterol:
9
mg
Sodium:
41
mg
Potassium:
133
mg
Fiber:
1
g
Sugar:
27
g
Vitamin A:
14
IU
Vitamin C:
1
mg
Calcium:
90
mg
Iron:
1
mg
Nutrition information is automatically calculated, so should only be used as an approximation.
Recipe © 2021 David Leite. Photo © 2021 David Leite. All rights reserved.
---
Recipe Testers' Reviews
For these Halloween mummy Rice Krispies treats, I used the brown butter Rice Krispies recipe suggested in the mummy recipe. The recipe to make the bars was easy to follow and the treats were quick to make. The pink and white marshmallows made the finished treats nicely coloured and I thought the treats would look nice displayed in a cafe.
Once the mixture had cooled enough that the bars could be cut, I froze the resulting treats and left them to cover in white chocolate another day.
I used red food colouring to make the eyes bloodshot and I used bought black and white eyes for simplicity. I was able to coat 12 mummies with melted chocolate. The treats were very sweet and gooey, the centre bar had completely softened again after having been stored in the freezer.
When I bit into the bars some of the red food colouring got into the inside of the bar and this added to the ghoulish theme!
This Halloween Rice Krispies treats recipe is more arts and crafts than a typical recipe, so if you are one for perfection boooo-ware. I used the tried and true recipe off the back of the Rice Krispies box, but use whichever you like best.
Before you assemble the mummies, give them a chance to cool off and harden a bit. For more fun and less stress, embrace uneven mummies, unless you plan to sell them (or package them) and need a more uniform look. I ended up with a little mummy family versus clones!
First, use as small a container for the melted chocolate as will fit the Krispies and your fingers. You want the melted chocolate pool to be deep the entire time, this will help you get the even coating on the top and sides with minimal fuss. I had to double dip a few because I didn't realize the chocolate pool wasn't deep enough for the last few Krispies.