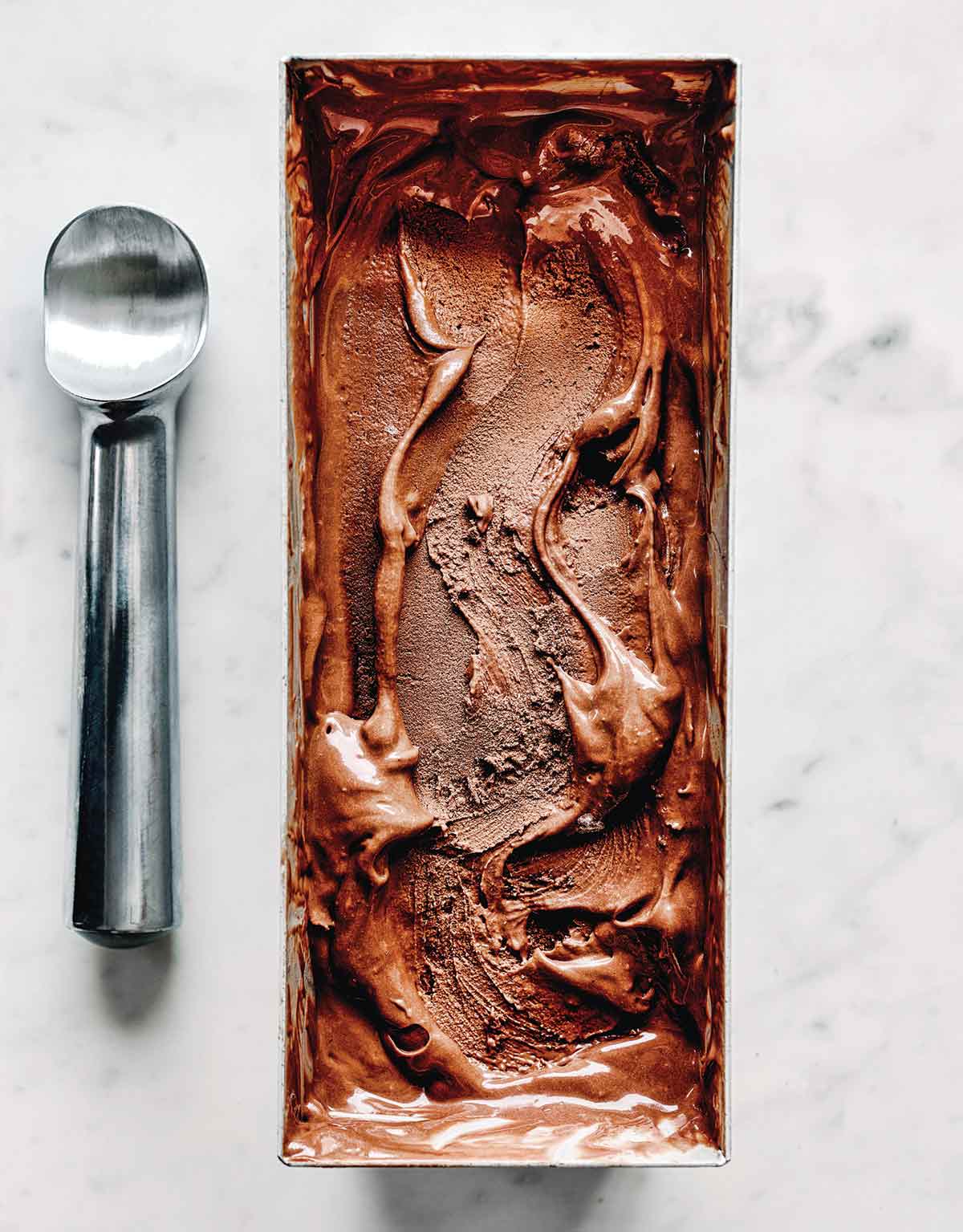 The ultimate indulgent frozen treat. Tahini is a staple across Middle Eastern cuisine, best known for its savory additions to hummus and falafel wraps but it's even more incredible in sweets too, and pairs unbelievably well with chocolate–the darker, the better.–Salma Hage
Dark Chocolate and Tahini Ice Cream
Toasted sesame tahini has a wholesome, nutty flavor that balances out the bitter intensity of dark chocolate. The cocoa solids and flecks of tahini throughout this ice cream mean that it's rich, distinctive, and luscious to eat, and a small portion goes a long way.
Ingredients
Generous 1

cup

heavy cream

Generous 2

cups

whole milk

1

vanilla bean

6

large

egg yolks

Generous 3/4

cup

golden or white superfine sugar (or blitz granulated sugar in the food processor until finely ground)

7

ounces

dark chocolate (at least 70% cocoa solids)

1/2

cup

tahini paste*

1/4

teaspoon

fine sea salt
Instructions
In a large saucepan, combine the cream and milk. Split the vanilla bean with a sharp knife and scrape the seeds into the pan. Toss in the pod too.

Gently heat the milk and cream mixture over medium-low until just under the boil. Remove the vanilla pod.

Meanwhile, in a stand mixer fitted with the whisk attachment, or in a large bowl using a hand mixer, beat egg yolks with sugar until pale and thickened.

Pour half of the hot milk mixture into the beaten yolks and whisk to combine. Pour the egg mixture back into the remaining hot cream in the pan and use a wooden spoon to stir continuously over low heat until it thickens enough to coat the back of the spoon. Remove from the heat and let cool.

Break chocolate into a heatproof bowl or the top of a double boiler and suspend the bowl over a pan of barely simmering water, making sure the base doesn't touch the water.

Stir occasionally until the chocolate is melted and glossy, 3 to 6 minutes. Add tahini and salt and stir to thoroughly combine.

Allow the chocolate and tahini mixture to cool to room temperature, 10 to 15 minutes. Add it to the milk and cream mixture and beat until it is an even color.

Cover and chill in the fridge for at least 2 hours.

Pour mixture into a loaf pan or an 8- by 8-inch (20 by- 20-cm) deep baking dish. Cover and place in the freezer.

Remove every 30 minutes and beat with a fork to break up the ice crystals. Repeat this 6 times (over 3 hours). Remove again after 2 hours and beat with a fork before returning to the freezer to freeze completely. (Alternatively, you can use an ice-cream maker to churn to a soft-serve consistency, then transfer to a container to freeze completely.)

Remove from the freezer 5 minutes before serving.
Notes
*What is tahini paste?
A staple in Middle Eastern cooking, tahini is essentially just ground sesame seeds mixed with oil (usually a mixture of olive and sesame) until you have a rich, thickly unctuous, nutty-tasting spread.
Most tahini is made from toasted seeds, giving it a deeper and richer flavor but "raw" is also available–check the label if raw is your preference. The sesame seeds can be hulled or unhulled—unhulled sesame seeds are a little bitter but they do have a higher nutritional value.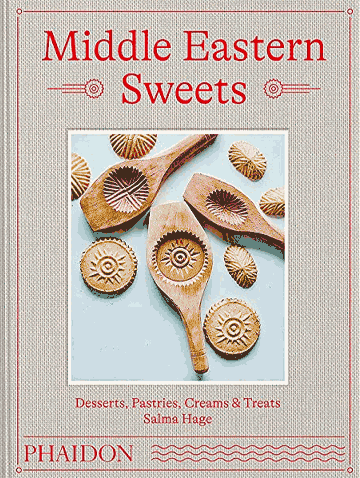 Nutrition
Serving:
1
serving
Calories:
656
kcal
Carbohydrates:
50
g
Protein:
12
g
Fat:
47
g
Saturated Fat:
22
g
Polyunsaturated Fat:
6
g
Monounsaturated Fat:
15
g
Trans Fat:
1
g
Cholesterol:
248
mg
Sodium:
169
mg
Potassium:
484
mg
Fiber:
5
g
Sugar:
37
g
Vitamin A:
986
IU
Vitamin C:
1
mg
Calcium:
192
mg
Iron:
5
mg
Nutrition information is automatically calculated, so should only be used as an approximation.
Recipe © 2021 Salma Hage. Photo © 2021 Liz and Max Haarala Hamilton. All rights reserved.
---
Recipe Testers' Reviews
This dark chocolate and tahini ice cream perfectly combines the flavor of chocolate and sesame seeds, with a creamy texture. I love this combination of flavors, as an alternative to the traditional chocolate flavor. The preparation, despite requiring several hours in the cooling phase, is compensated by the final result, a creamy and homogeneous ice cream.
This dark chocolate and tahini ice cream is rich and tasty. It's almost scoopable right out of the freezer so it needs less time at room temp than many other types of ice cream. I was hesitant to make this at first, thinking of tahini as more of a savory ingredient, but then I remembered all the wonderful sesame-based sweets I used to eat when living in Japan. This recipe is super easy and tastes nutty, chocolatey, delicious.
I make a lot of custard-based ice cream, and I always chill the mixture overnight. This mixture is REALLY thick, and I wish I had let it warm up a bit before putting it in my ice cream maker. It wouldn't pour, so I made quite a mess. But it was no big deal. Because it was so thick, it didn't take very long in the machine–I worried that it didn't get enough air into it but it was still quite creamy and delicious.