I can't express how delighted I feel every time I see one of our testers' recipes on Leite's Culinaria. Kinda like a proud papa. The group began about 20 years ago and has been going–and growing–ever since. At last count, it numbered more than 200, and some of the members have been with me for 18 years. That's longer than most marriages I know. (Just saying…)
Jennifer Jacobs, creator of this kitchen sink pasta, is a relative newcomer to LC. When I first took a look at the recipe, I have to say, I balked. Just a bunch of leftovers stirred into pasta? How can that be a winner? But that was on paper. Everything's decided in our testers' kitchens. And testers have the final say, not me.
For testing, we strip all of the recipes of any identifying information. So, none of the testers knows the identity of the author–whether it be a newbie like Jennifer or a lauded cookbook writer like Dorie Greenspan. That anonymity levels the playing field. And, when it came to this pasta, the testers loved it.
And then it was my time to try the recipe. Um, what's that term? You know, "humble pie?" Well, I had a big ole helping alongside a sizable bowl of Jennifer's Everything But the Kitchen Sink Pasta. Bottom line: The One and I loved it. So much so, we ate it for lunch and dinner. For us, it's the sweetness of the roasted tomatoes and the richness of the cream that brings the dish together.
We debated long and hard over the name. "Clean Out the Fridge Pasta," "Leftovers Pasta," "Refrigerator Meal Pasta," "Second Chance Pasta." Finally, we settled on "Everything But the Kitchen Sink Pasta" because, well, that's what it is.
Recipe FAQs
Can I really use any leftovers in this pasta?
I'm going to assume that if it's in your fridge, you like it. And if you like it, yes, it can be tossed into this dish. Now, if it's something leafy or delicate like spinach, toss it in at the end of cooking. (You wouldn't know it to look at the photos, but there's a fair amount of radicchio in there, but it cooked down to nothing.)
I don't have cooked pasta on hand. How much dry pasta equals 4 cups cooked?
Excellent question. Eight ounces (226g) of dried pasta cooks up to 4 cups of cooked pasta.
How long will this pasta keep in the fridge?
Do you mean: How long will this Everything But the Kitchen Sink Pasta last in the fridge so that you can have leftover leftovers? It all depends on how old your leftovers are…
Write a Review
If you make this recipe, or any dish on LC, consider leaving a review, a star rating, and your best photo in the comments below. I love hearing from you.–David
Can't wait to clean out my fridge! A pasta version of refrigerator soup. Genius! Thank you, Jennifer!

Michelle+Stein
Everything But the Kitchen Sink Pasta
This easy pasta dish comes together on nights when we want to use up everything in the fridge that still has some life left in it. Really, just about anything you have on hand will work. You name it, I've tried it.
Ingredients
2

tablespoons

olive oil

3

cups

assorted sliced or chopped vegetables

,

such as onion, bell pepper, fennel, broccoli rabe, radicchio, zucchini, mushrooms, or garlic

Salt and freshly ground black pepper

1

cup

roasted tomatoes (and their juices)

1/2 to 3/4

cup

heavy cream

Pinch

red pepper flakes

4

cups

cooked pasta

1

to 2 cups

leftover cooked protein

,

such as pork, turkey, chicken, tofu, or chopped raw shrimp or chicken
Instructions
In a very large skillet over medium heat, warm the oil. Add the sliced vegetables, season with salt and pepper, and sauté until softened, 6 to 8 minutes.

Stir in the roasted tomatoes and their juices and cook for 1 minute.

Pour in the cream and red pepper flakes and let simmer until slightly thickened, 2 to 3 minutes more.

Add the pasta and meat or shrimp and mix together. Reduce heat to low, cover the skillet and cook until everything is warmed through and the raw shrimp or chicken, if using, is just cooked through, 3 to 5 minutes.

Turn off the heat and let sit for about 30 minutes. This allows the pasta to soak up all the sauce. If your pasta becomes too thick, thin with a little hot water.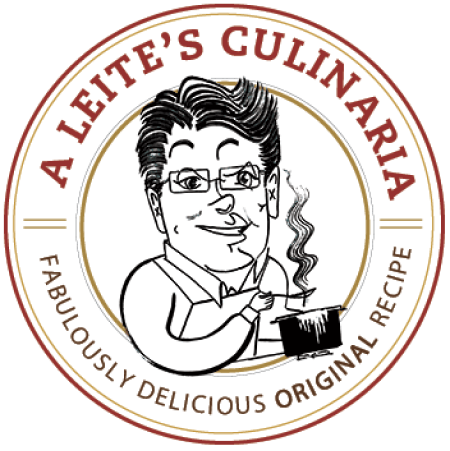 Nutrition
Serving:
1
serving (with chicken)
Calories:
453
kcal
Carbohydrates:
58
g
Protein:
13
g
Fat:
20
g
Saturated Fat:
8
g
Polyunsaturated Fat:
2
g
Monounsaturated Fat:
8
g
Cholesterol:
41
mg
Sodium:
177
mg
Potassium:
364
mg
Fiber:
8
g
Sugar:
2
g
Vitamin A:
7629
IU
Vitamin C:
16
mg
Calcium:
81
mg
Iron:
3
mg
Nutrition information is automatically calculated, so should only be used as an approximation.
Recipe © 2021 Jennifer Jacobs. Photos © 2021 David Leite. All rights reserved.
---
Recipe Testers' Reviews
This Everything But the Kitchen Sink Pasta is my kind of recipe! I love leftovers. And this recipe is perfect for repurposing them. As indicated, I embraced the loose guidelines completely. The resulting dish was delicious, rich, and relatively quick.
Part of the recipe included a bonus recipe for roasted tomatoes, which is where my focus was. The idea was to use tomatoes when we're flooded with them during the season, or not-so-perfect purchased or garden tomatoes, and then freezing them for later use. I can see infinite possibilities for these and I have some in the freezer to explore those possibilities!
For this version, I used leftover roast pork shoulder and its pan juices, 1/2 cup white wine, tomatoes, garlic, and a large pinch of chile flakes.
The resulting dish was rich, thick, and spicy, so I served it in flat bowls, topped with chopped cilantro. A tossed salad with pineapple and mango (both of which were leftover from breakfast) and an orange-lime vinaigrette rounded out the meal. Good bread or tortillas would be a nice accompaniment.
We returned from a three-week camping trip near the Smoky Mountains with all sorts of refrigerated odds and ends, so this Everything But the Kitchen Sink Pasta recipe was a godsend to me.
The combination I used was quite good. I began by roasting several tomatoes that had been bruised a little while bouncing down the road in our camper. In the meantime, I sautéed about 1/4 large onion, 1/2 large shallot, 1/4 cup each red and yellow bell peppers, and 3 stray cremini mushrooms in additional olive oil for about 8 minutes over medium heat. There was a fresh bag of baby spinach in the fridge, stems were removed from approximately 2 handfuls. I also found 1/2 of a grilled chicken breast and 2 slices of bacon, which were chopped.