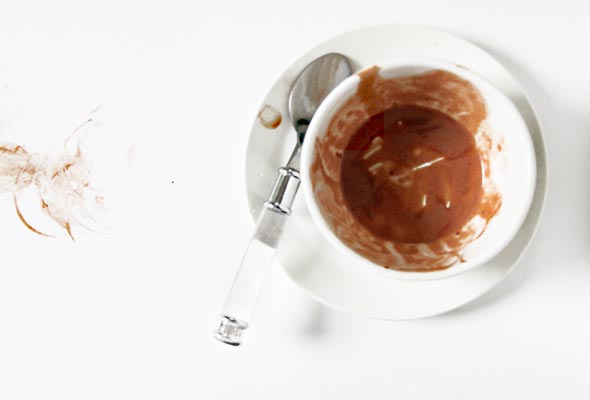 Semisweet and white chocolate, chocolate covered almonds, pecans—how can you not love this Ben & Jerry's perennial favorite? Give yourself an hour or so and you'll have a dessert to die for.–Ben Cohen | Jerry Greenfield
LC Channeling Ben & Jerry Note
Sure, you could just go to the store and purchase a few pints of New York Super Fudge Chunk. But where's the satisfaction in that? (And if you find a tremendous amount of satisfaction in that, let us put it this way, what if you have a craving for New York Super Fudge Chunk and it's out of stock?!) There. You're welcome.
New York Super Fudge Chunk
Quick Glance
10 M
30 M

Makes 1 quart
Special Equipment: Ice cream maker
Print Recipe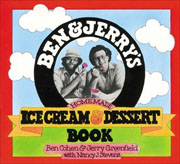 Ingredients
1/4 cup coarsely chopped white chocolate

1/4 cup coarsely chopped semisweet chocolate

1/4 cup chopped pecan halves

1/4 cup coarsely chopped walnuts

1/4 cup halved chocolate-covered almonds

4 ounces unsweetened chocolate

1 cup milk

2 large eggs

1 cup sugar

1 cup heavy cream

1 teaspoon vanilla extract

1 pinch salt
Directions
1. Combine the coarsely chopped chocolates, pecans, walnuts, and chocolate-covered almonds in a bowl, cover, and refrigerate.

2. Melt the unsweetened chocolate in the top of a double boiler over hot, not boiling, water. Whisk in the milk, a little at a time, and heat, stirring constantly, until smooth. Remove from the heat and let cool.

3. Whisk the eggs in a mixing bowl until light and fluffy, 1 to 2 minutes. Whisk in the sugar, a little at a time, then continue whisking until completely blended, about minute more. Add the cream, vanilla, and salt and whisk to blend.

4. Pour the chocolate mixture into the cream mixture and blend. Cover and refrigerate until cold, about 1 to 3 hours, depending on your refrigerator.

5. Transfer the cream mixture to an ice cream maker and freeze following the manufacturer's instructions.

6. After the ice cream stiffens (about 2 minutes before it is done), add the chocolate and nuts, then continue freezing until the ice cream is ready.
New York Super Fudge Chunk Recipe © 1987 Ben Cohen | Jerry Greenfield . Photo © 2011 David Leite. All rights reserved. All materials used with permission.
If you make this recipe, snap a photo and hashtag it #LeitesCulinaria. We'd love to see your creations on Instagram, Facebook, and Twitter.