Apricot Daiquiri
This apricot daiquiri is made with apricots, lime, sugar, and rum. It's a cocktail that's similar to a peach, strawberry or mango daiquiri. We guarantee this frozen drink is gonna radically up your summer entertaining game.
Recipe
I just made these apricot daiquiris today, and they are delicious! I used El Dorado Silver rum for the first batch. I think a more robust molasses flavor would be good as well. I will make it next time with a darker rum!

terry
Apricot Tart with Frangipane
This apricot tart is full of fresh apricots that are sitting on a buttery frangipane, or almond cream, all nestled in a crumbly sweet tart shell. On top are chopped pistachios, for the wow factor.
Recipe
Apricot Jam
This no pectin apricot jam recipe, made with only three ingredients – fresh apricots, sugar, and lemon juice – is an easy way to make apricot season last all year long.
Recipe
I LOVE this jam!!!! It is so incredibly amazing. I hate not having enough apricot on my tree! I followed the recipe exactly, and it was incredible.

mylene
Roasted Carrots with Apricot Glaze
These roasted carrots with apricot glaze are an easy and unexpected side dish made with carrots that are roasted until wrinkly and glazed with the sweetness of jam along with the spiciness of chile oil (use as much or as little heat as you like). Definitely not your same old hum drum steamed carrots.
Recipe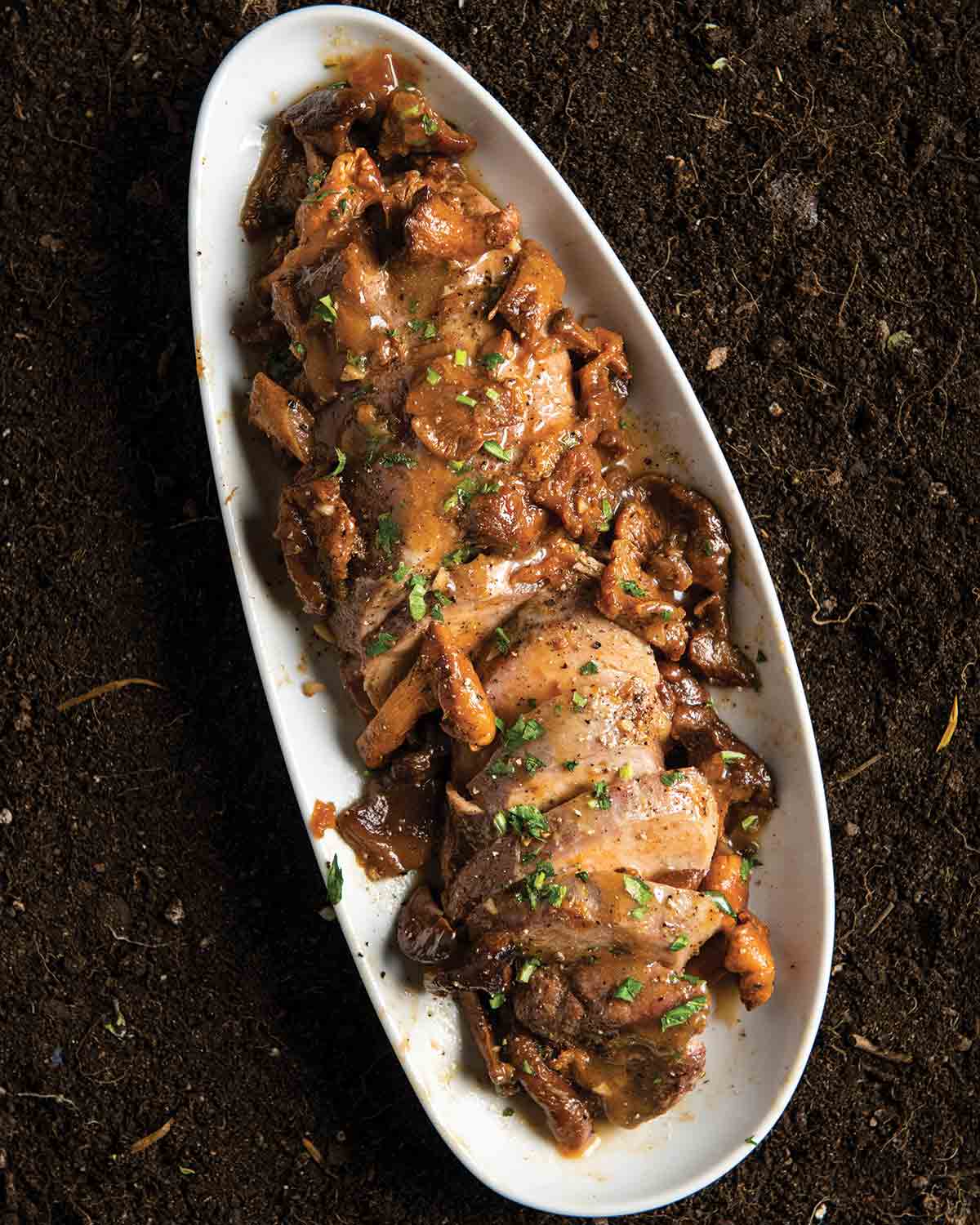 Pork with Chanterelles and Apricot Jam
I got into mushroom hunting when my family and I started spending time in Colorado's North Fork Valley on the Western Slope of the Rocky Mountains. In the late summer, if there are monsoonal rains, the chanterelles proliferate, and we collect pounds of them. The apricots are in season about the same time. Colorado chanterelles have an intense apricot perfume, and because pork is a sweet meat, this pairing was a no-brainer.
Recipe
I made this apricot pork for dinner since I had everything save the tenderloin on hand or in my freezer. I'm so glad I did. It's one of the best meals I've made in a long while.

I had misgivings about the preserves, but they didn't render the sauce overly sweet and added an interesting counterpoint to the earthy chanterelles.

We had it with a whole roasted cauliflower, mashed potatoes, and a couple of glasses of leftover wine. All in all, a memorable meal for a very modest amount of prep. I'd proudly serve this to company, but I'd also look forward to it as a relatively quick family meal.

rainey
Apricot Blackberry Cobbler
Apricot blackberry cobbler isn't as sweet as other desserts you might have tried. Depending on your fruits, your cobbler might even be tangy, verging on sour. Add sugar to your discretion and tastes.
Recipe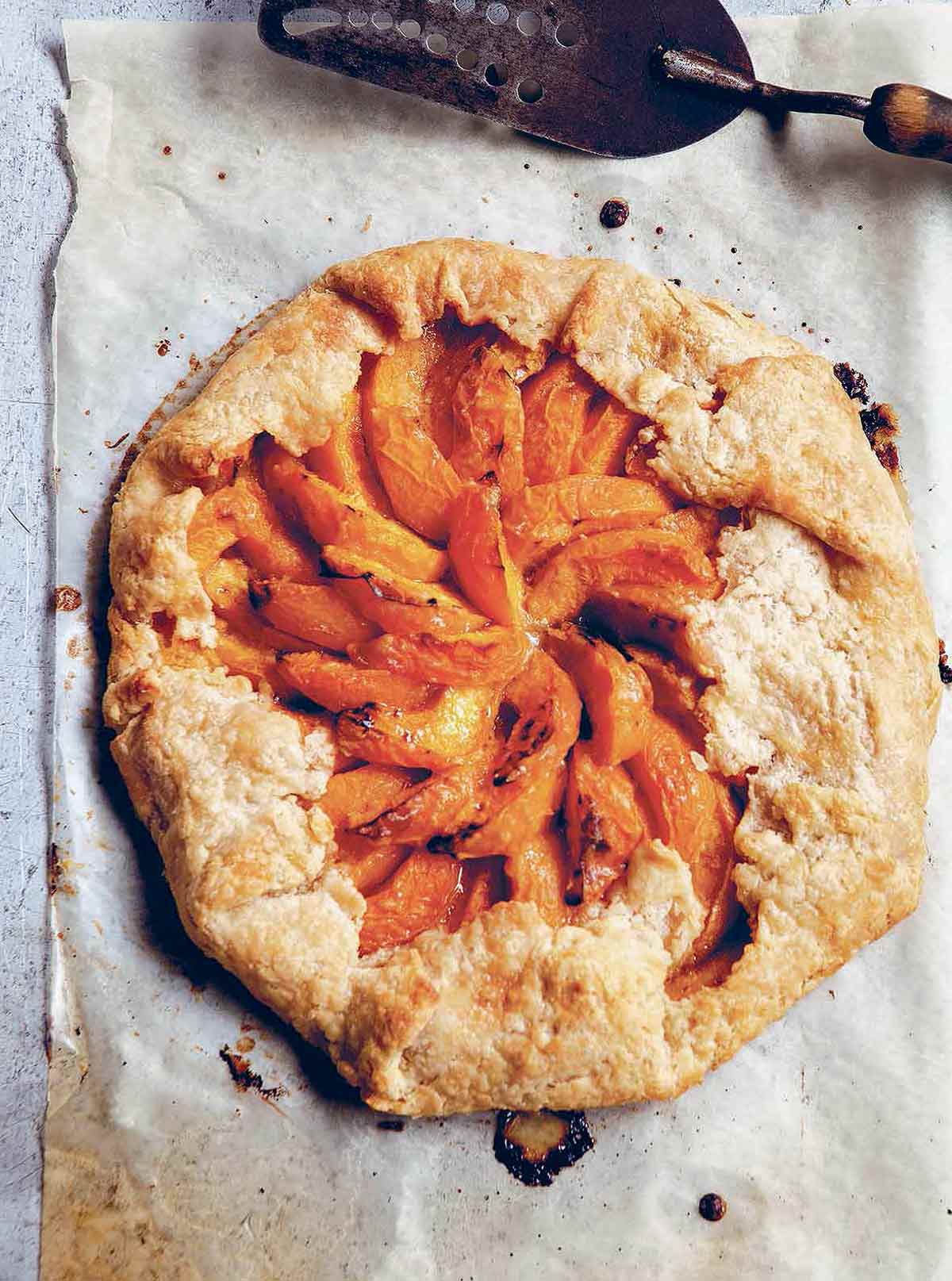 Apricot Galette
With an apricot galette, you have the best of summer—a ripe, sweet fruit that speaks for itself, needing very little added sugar and a light, buttery crust that's fuss-free.
Recipe
This is a fantastic apricot galette recipe that's equal parts wonderful California apricots and French pastry. A taste of summer and a taste of Paris all at once.

mr. mill valley
Fresh Apricot FAQs
When is apricot season?
In North America, apricots ripen and are harvested from June through August.
how can you tell if an apricot is ripe?
Ripe apricots are orange-yellow and often have a slightly blushed area. They'll give slightly when gently squeezed. Avoid very soft or bruised apricots; they don't have the brio to stand up to these recipes.
what's the best way to store fresh apricots?
If your apricots are still firm, let them sit on the counter at room temperature for 1 to 2 days until they soften slightly. Ripe apricots can be stored in the refrigerator and will keep for 3 to 5 days.
Can i freeze fresh apricots?
Yes! Clean and halve your apricots, and remove the stone from the center. Arrange the apricots on a rimmed baking sheet, cut side up, and freeze until solid. Transfer them to a freezer bag or container and store them in the freezer for up to 6 months.
The above fresh apricot recipes are just a few ways to use the stone fruit during its peak season. Once summer is gone, and you're left with jars of apricot preserves, enjoy them all year long as fillings for hamantaschen or condensed milk cookies or in a sweet and spicy glaze for chicken or pork chops.