This apricot tart is full of fresh apricots that are sitting on a buttery frangipane, or almond cream, all nestled in a crumbly sweet tart shell. On top are chopped pistachios, for the wow factor.
This is the show-stopping summer dessert to pull out when you really want to impress guests. In classic Italian tradition, a rich, creamy, almost silken apricot and almond filling is juxtaposed with flaky pastry. It takes a little time. But the oohs and aahs that each forkful bring are worth every moment of effort.–Angie Zoobkoff
What is Orange Blossom Water?
Orange blossom water brings the subtle essence of orange to recipes. Sorta as if someone had waved an orange over a vial of water and chanted some incantations. It's made from orange blossoms rather than orange zest so it lends your recipes a lighter, arguably lovelier, lilt than you may expect.
Apricot Tart with Frangipane
Quick Glance
1 H
4 H

Serves 8
Special Equipment: 9-inch (23-cm) fluted tart pan with a removable bottom
Print Recipe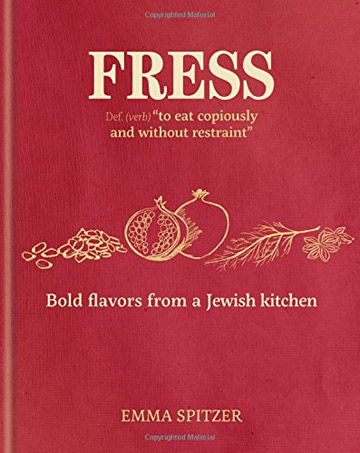 Ingredients
For the pastry

1 1/2 cups all-purpose flour, plus extra for dusting

1 teaspoon mahleb (mahlepi) powder (optional)

Pinch table salt

1 1/2 sticks cold unsalted butter (6 oz), cut into pieces

1/4 cup confectioners' sugar

2 large egg yolks

For the filling

1 1/2 sticks unsalted butter (6 oz), softened, plus extra for the pan

1 cup superfine sugar

1 cup whole blanched almonds

2 large eggs

1 tablespoon orange blossom water

6 ripe apricots (10 oz), halved and pitted

2 tablespoons chopped unsalted pistachio nuts
Directions
Make the pastry

1. In a food processor, add the flour, mahleb powder, if using, salt, and butter in a food processor and pulse to combine. Toss in the confectioners' sugar and egg yolks and pulse until the mixture starts to come together into a dough.

2. Turn the dough out onto a lightly floured work surface and then gather it into a ball and gently flatten it to a disk, wrap it in plastic wrap, and refrigerate for an hour.

3. Butter a 9-inch (23-cm) fluted tart pan with a removable bottom. Grab a hand grater and use the coarse side to grate the pastry dough into the tart pan, making sure that the bottom and sides are evenly covered and there are no gaps. [Editor's Note: We know. This seems like a ridiculously unconventional way to make a crust. But trust us. It works. Trust us. Resist the urge to simply pat the dough into place.] Refrigerate for 30 minutes.

4. Meanwhile, preheat the oven to 400°F (200°C).

5. Line the pastry with a sheet of parchment paper and fill the crust with uncooked beans or rice to weight it and hold it in place. Then bake the pastry for 15 minutes. Slowly and carefully remove the paper along with the beans or rice. Some of the pastry may separate; if this happens, gently press it back together with the back of a spoon. Bake the uncovered pastry until lightly golden, 10 to 15 minutes more. Let the crust cool completely while you make the filling.

Make the filling

6. Reduce the oven temperature to 340°F (170°C).

7. In an electric mixer fitted with the paddle attachment, beat the softened butter and sugar together until pale and light.

8. In the food processor, pulse the almonds to a to a coarse rubble; you don't want powder, so be careful not to overwork them. Beat the almonds into the butter and sugar, then beat in the eggs, 1 at a time, and finally add the orange blossom water, gently mixing just until everything is combined.

Assemble the apricot tart

9. Spoon the filling into the crust and top with the apricot halves, cut-side up. Bake for 50 minutes. Remove from the oven and scatter with the chopped pistachios. Bake until the tart is a deep golden, 15 to 20 minutes more.

10. Let the tart cool completely in the pan. Then when you're ready to show it off, remove the side of the tart pan, slice, and prepare to receive accolades.
Apricot Tart with Frangipane Recipe © 2017 Emma Spitzer. Photo © 2017 Claire Widenfield. All rights reserved. All recipes and photos used with permission of the publisher.
If you make this recipe, snap a photo and hashtag it #LeitesCulinaria. We'd love to see your creations on Instagram, Facebook, and Twitter.