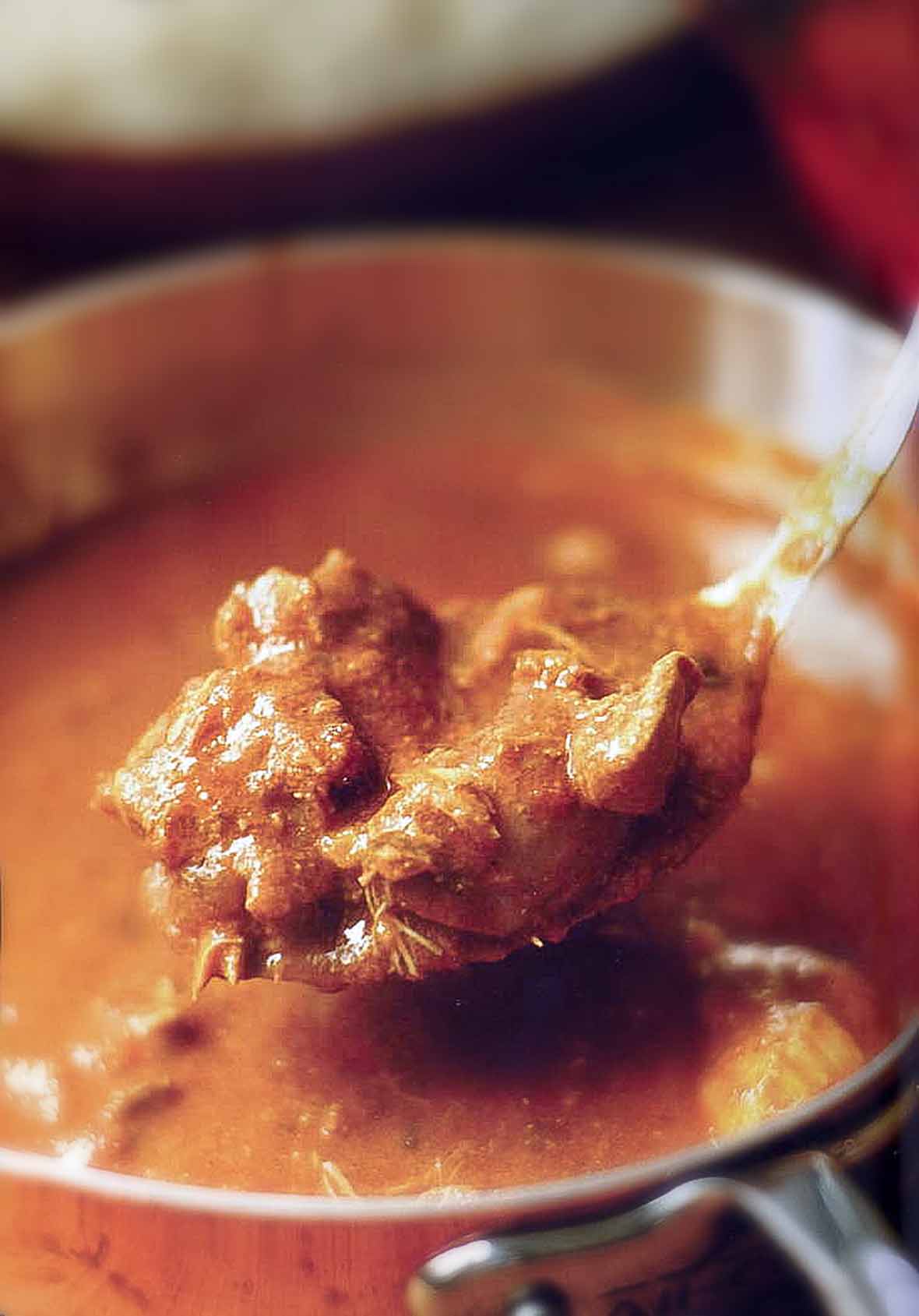 LC Ingredients Note
Take a look at this ingredient list. It may, at first glance, seem a little lengthy, but everything in there looks pretty familiar, eh? You may just have what you need for this warming, wintry curry in your pantry. Love when that happens!
Lahori Chicken Curry
Quick Glance

(6)

40 M
1 H, 15 M

Serves 4
Print Recipe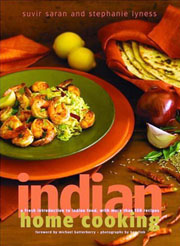 Ingredients
Directions
Combine the chicken, potatoes, 1/2 teaspoon of the turmeric, 1/4 teaspoon of the cayenne pepper, and 1/4 teaspoon of salt in a large bowl and stir to coat the chicken and potatoes with the spices. Let stand while you make the sauce.
Finely mince the onion, garlic, and ginger in a food processor and set aside.
Combine 2 tablespoons of the oil, the cinnamon stick, cardamom, cloves, black peppercorns, red chiles, coriander, and cumin in a large casserole or pot over medium-high heat. Cook, stirring, until fragrant and the cinnamon unfurls, 1 to 2 minutes.
Add the minced onion mixture, the green chile, and 1 teaspoon of salt and cook, stirring, until the vegetables begin to brown around the edges, 10 to 15 minutes. You may need to turn the heat down to medium if they begin to brown too quickly.
Remove and discard the cinnamon stick and green chile and stir in the remaining 1/4 teaspoon of turmeric and 1/4 teaspoon of cayenne. Add the tomatoes and tomato paste and cook, stirring, for 5 minutes. Let cool slightly, then transfer to a food processor or blender and purée until smooth. Set aside.
Heat the remaining 1 tablespoon of the oil in the same casserole or pot over medium-high heat. Add the chicken and potatoes and cook, stirring, for 2 minutes. Add the yogurt, 1 tablespoon at a time, and stir well after each addition. Cook, stirring, to evaporate some of the moisture, about 2 minutes.
Add the puréed tomato mixture and bring to a boil. Stir in the water. Return to a boil, then reduce the heat and simmer, partially covered, until the chicken is cooked through, about 30 minutes, stirring every 5 to 8 minutes and scraping the bottom of the pan to keep the sauce from sticking. Uncover and cook until the sauce is reduced and thickened somewhat, 5 minutes more. Stir in the cilantro and lemon juice. Season with salt to taste. Serve hot.
Print Recipe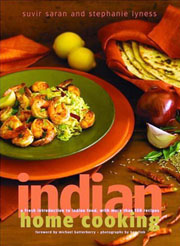 T-shirt Variation
Vegetarian Lahori Curry

Substitute 1 medium head cauliflower, cut into florets, for the chicken.
Recipe Testers' Tips

This is one of the best curries I've ever had, and certainly the best I've ever made. I used chicken thighs rather than prepare a whole chicken (I was a little short on time) and they came out so tender, and full of flavour. My guests all commented on the meat – but the highlight for me was the creamy, spicy, fragrant curry sauce. Curry powder begone!

I made this recipe last night, but decided to sub cauliflower for the chicken, therefore making this dish vegetarian. WOW! The flavors, the taste, the sauce—everything was simply fantastic. I served it with red quinoa. Everyone in the family absolutely loved it, and it makes enough for close to 6 people, especially if you serve it with some type of grain such as rice or quinoa, though I can only imagine how amazing it must be with some naan or some plain steamed spinach, as per Chris' comment, The timing was 100% accurate. The recipe is time-consuming to get going, but once everything is cooked and blended, just sit back and enjoy the aromas filling your house as you set the table. Today we finished the leftovers and, much as with any "stew," the taste was even better and richer. This is one I will make again, as per the recipe (for the carnivores in our household) as well as my interpretation (for those of us who are occasionally vegetarian-minded)!
Lahori Chicken Curry Recipe © 2004 Suvir Saran. Photo © 2004
Ben Fink
. All rights reserved. All materials used with permission.
If you make this recipe, snap a photo and hashtag it #LeitesCulinaria. We'd love to see your creations on Instagram, Facebook, and Twitter.