The last thing you need to worry about on a weekend morning is breakfast. With this deep-dish brioche French toast, you assemble it today, let it sit in the fridge overnight, and tomorrow slide it in the oven. By the time the gang wakes up, breakfast will be on the table.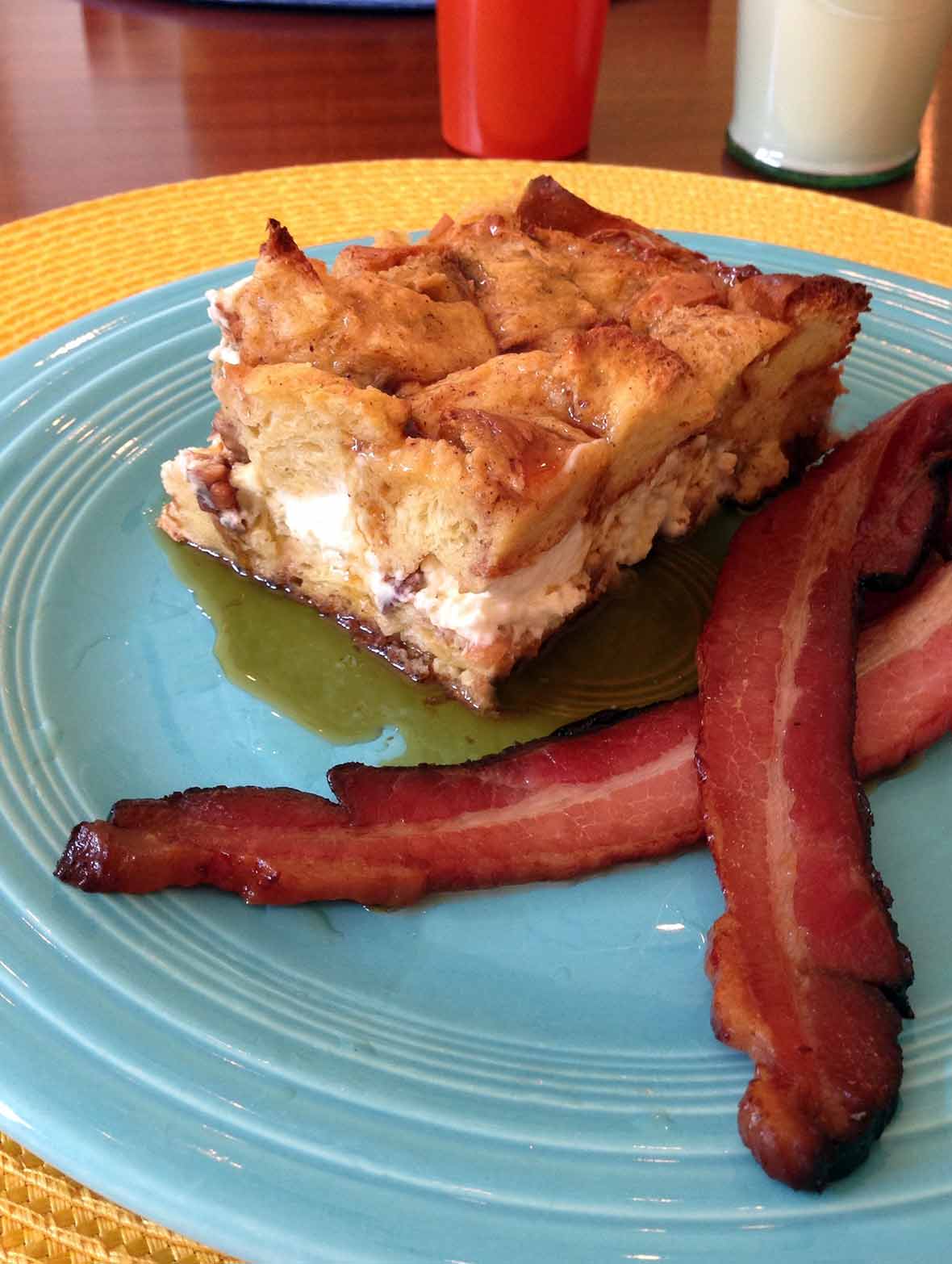 This make-ahead brioche French toast recipe offers big rewards while letting you sleep in late. Originally published October 4, 2004.–David Leite
LC Brioche French Toast Brilliance Note
Perhaps the only thing better than waking up to brioche French toast for breakfast? Waking up to brioche French toast that doesn't require any stand-at-the-stove effort on your part. That's where this recipe comes in handy. It's the French toast you already know and go weak in the knees over but it's assembled in a baking dish the night before and stashed in the fridge. The only thing left for you to do in the morning is slide it in the oven and have an unrushed cup of coffee. Well, that and accept accolades.
Brioche French Toast
Quick Glance
25 M
5 H, 25 M

Serves 6 to 8
Special Equipment: Slow cooker (if following the slow cooker method)
Print Recipe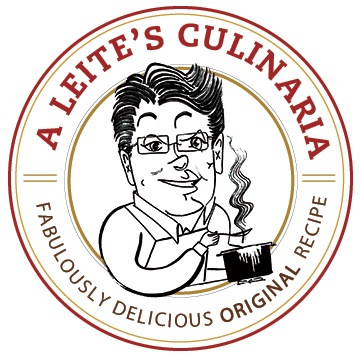 Ingredients
Butter, for greasing pan

One (24-ounce) brioche loaf, cut into 1-inch (25 mm) cubes

One (8-ounce) package cream cheese, cut into 18 cubes

3/4 cup chopped pecans or walnuts

1/2 cup raisins

8 large eggs

2 cups milk

1/2 cup firmly packed dark brown sugar

2 teaspoons vanilla extract

1 teaspoon ground cinnamon

Pinch of grated nutmeg

Pinch of ground cloves

4 tablespoons melted butter (2 oz)

To serve

Confectioners' sugar

Pure maple syrup, warmed
Directions
1. To make the Brioche French Toast in your slow cooker, see the Slow Cooker Variation below.

To make the Brioche French Toast in your oven, generously butter a 9-by-13-inch baking dish. Place half the bread in a single layer, filling in all the gaps. Evenly scatter the cream cheese cubes, nuts, and raisins on top. Cover completely with the remaining bread.

2. In a large bowl, whisk together the eggs, milk, brown sugar, vanilla, cinnamon, nutmeg, and cloves. Evenly pour the egg mixture over the bread. Gently press down on the bread with your palms to encourage the top layer to absorb the liquid. Cover with plastic wrap and refrigerate for at least 4 hours and up to overnight.

3. Heat the oven to 350°F (175°C).

4. Remove the dish of brioche French toast from the refrigerator and let sit 20 minutes at room temperature. Remove the plastic wrap and replace it with aluminum foil. Bake the French toast for 20 minutes, then uncover and bake for 15 to 20 minutes longer, or until the bread is nicely toasted and there's no liquid puddling on the bottom.

5. Transfer the dish to a wire rack and drizzle the melted butter on top. Run a knife around the edge of the pan to release the French toast. Let sit for 5 minutes before you cut it into squares, arrange on individual plates, and sprinkle with confectioners' sugar. Serve along with the warmed maple syrup. (If you have leftovers—which is sorta doubtful—cover the dish with foil and refrigerate. When ready to serve, reheat it in a moderate oven until warmed through.)
Slow Cooker Variation
This already easy make-ahead recipe just got even easier. Assemble all the ingredients in the insert portion of your slow cooker, cover, and refrigerate for at least 4 hours or overnight. Place the insert back on the slow cooker base and cook on low for 3 1/2 hours.
Brioche French Toast Recipe © 2004 David Leite. Photo © 2013 David Leite. All rights reserved. All recipes and photos used with permission of the publisher.
If you make this recipe, snap a photo and hashtag it #LeitesCulinaria. We'd love to see your creations on Instagram, Facebook, and Twitter.