A few notes when preparing Swiss chard: Like spinach, chard contains a lot of grit. Take care to wash the leaves thoroughly in several changes of water. If you want to use both stems and leaves, cut the stems into 1/2-inch pieces and simmer them in homemade chicken stock for 10 minutes or until crisp-tender, then cook them with the leeks. If you use red or rainbow chard, the color may bleed and stain the leeks.–David Leite
LC Fancy Not FrouFrou Note
Those of you who know Leite's Culinaria know that we don't care for anything too frilly or fussy or froufrou. It's just not our style. In keeping with that, this tart recipe starts with a good old-fashioned shortcrust pastry, which you can easily make in the food processor, that's embellished with a simple pinch of fresh rosemary and thyme. The filling is equally humble. It's just an earthy combination of leeks and chard with eggs and a few ingredients you can find in any grocery store. Nothing elusive or elite. But when you put it all together, something rather sophisticated emerges from the oven. It's fancy, alright, but not froufou.
Swiss Chard, Leek, and Goat Cheese Tart
Quick Glance
1 H
2 H, 45 M

Serves 10 to 12
Print Recipe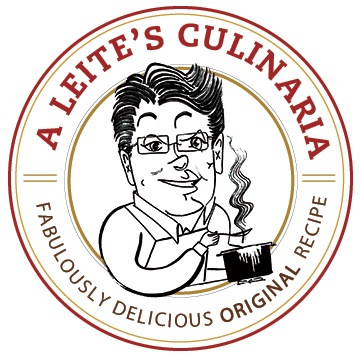 Ingredients
For the pastry

1 1/2 cups all-purpose flour

1 tablespoon minced rosemary leaves

1 tablespoon thyme leaves

1/2 teaspoon salt

12 tablespoons cold, unsalted butter, cut into 1/2-inch cubes

4 to 6 tablespoons ice water

For the filling

3 tablespoons unsalted butter

3/4 pound leeks, white and pale green parts only, rinsed of grit and cut into 1/2-inch pieces

1 pound Swiss chard, stems discarded, leaves washed and roughly chopped

3 large eggs

1/3 cup heavy cream

1/8 teaspoon nutmeg

1 1/4 teaspoons salt

1/4 teaspoon freshly ground black pepper

3 tablespoons golden raisins, plumped in boiling water for 10 minutes

3 tablespoons pine nuts

6 ounces fresh goat cheese, crumbled
Directions
Make the pastry

1. In the bowl of a food processor fitted with a metal blade, pulse the flour, rosemary, thyme, and salt until blended. Add the butter and pulse until the mixture resembles coarse cornmeal, with pieces no bigger than small peas, about 13 to 15 one-second pulses.

2. Add the mixture to a bowl and drizzle with 4 tablespoons of water. Thoroughly mix with a fork to form a "shaggy" dough. Squeeze some in your hand. If it doesn't hold together, add the remaining water one tablespoon at a time. Form into a disc, wrap in plastic, and refrigerate at least 1 hour.

3. Position the oven rack in the lower third of the oven. Preheat the oven to 400°F (200°C). On a lightly floured surface, roll out the dough into a 13-inch circle. Ease it into a 10- or 11-inch tart pan, fitting it snugly against the sides and bottom, and trim the excess. Prick the bottom of the tart with a fork and cover with parchment paper. Fill the tart with pie weights or beans and bake for 25 minutes. Remove the weights and parchment and set aside the tart shell.

Make the filling

4. In a large nonstick skillet, melt the butter over medium heat and saute the leeks, covered, until softened, about 8 to 10 minutes, stirring frequently. Uncover, add the chard leaves and allow them to cook down and the excess water to evaporate, about 6 to 8 minutes.

5. In a medium bowl, beat the eggs, cream, nutmeg, salt and pepper. Add the vegetable mixture and toss to coat. Pour the mixture into the pre-baked tart shell, scatter with the raisins and pine nuts, and dot with the goat cheese. Bake until the filling is set and puffy, about 25 minutes. Let cool on a rack to room temperature.
Swiss Chard, Leek, and Goat Cheese Tart Recipe © 2005 David Leite. All rights reserved. All recipes and photos used with permission of the publisher.
If you make this recipe, snap a photo and hashtag it #LeitesCulinaria. We'd love to see your creations on Instagram, Facebook, and Twitter.