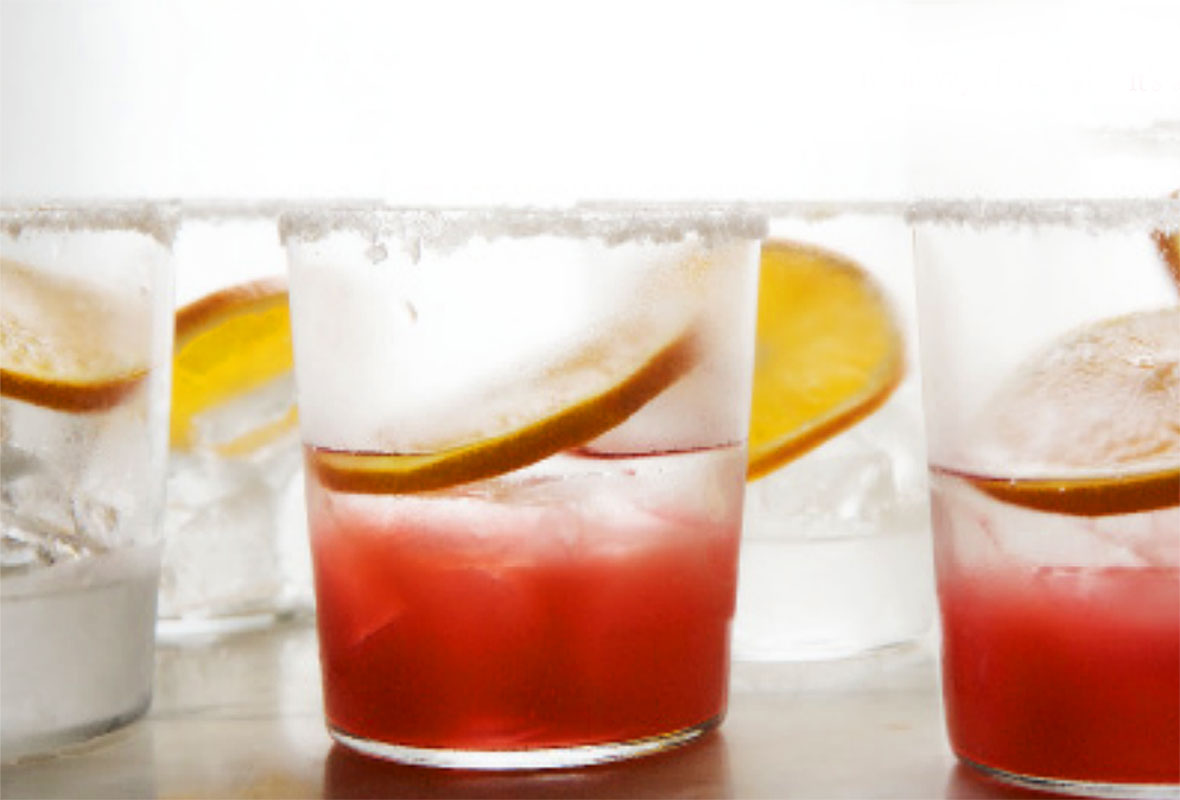 This cocktail, which we refer to as "Amante," borrows elements from two great classics: a sugary rim from the sidecar and tequila from the margarita. Deliciously tart rhubarb and sweet orange juice stand in for limes. We stash the glasses in the freezer for a while so they get frosty. They won't stay that way for very long once you take them out, but they look so beautiful and appealing while they do.
Rhubarb is known and relied on for its purgative powers—it's a natural spring tonic. If you want to make this before or after the season, frozen rhubarb works just fine. Hugh Fearnley-Whittingstall turned us on to rhubarb syrup in his The River Cottage Year (Hodder & Stoughton, 2003).–Melissa Hamilton and Christopher Hirsheimer
LC Exponential Elixirs Note
Part of the beauty of this elegant—yes, elegant—rhubarb syrup recipe is that it yields an ample amount, far more than is required for a lone cocktail. So while we find the melding of rhubarb and tequila to be quite inspired, who's to say you can't also stir a little of that leftover syrup into sparkling wine? Or, for the kiddies, seltzer? Or, well, you tell us…
Rhubarb and Tequila Cocktail
Quick Glance

(2)

10 M
1 H, 30 M

Makes 1
Print Recipe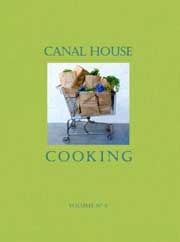 Ingredients
Email Grocery List
For the rhubarb syrup
For the cocktail
Directions
Make the rhubarb syrup
Place the rhubarb and sugar in a deep-sided pot over medium heat and bring to a very gentle boil. Reduce the heat to low and simmer the mixture ever so gently for about 50 minutes. The rhubarb will exude its juices and although some of them will evaporate, you don't want the juice to evaporate completely.
Add the orange juice and simmer gently for 10 more minutes. Strain the juice through a fine sieve. (It may seem more of a syrup than a juice, and you may need to press on the solids with the back of a spoon to release the moisture. This is okay.)
Return the strained juice to the pot, bring to a gentle boil, and cook for about 20 minutes, until it has reduced to a light syrup. Measure the syrup. You should have about 4 cups. If necessary, continue to cook over medium heat until it reduces. Let cool to room temperature. Cover and refrigerate for at least 3 hours and up to 1 month.
Make the cocktail
Wet the rim or edge of a glass with a little Rhubarb Syrup or swipe it with a slice of orange. Then dip the rim or roll the edge in a shallow dish of superfine sugar. Stash the glass in the freezer for as long as you can so it gets at least a little frosty.
In another glass or a cocktail shaker, mix together the rhubarb syrup and the tequila.
Fill the sugar-rimmed glass with ice, pour in the cocktail, and drop the orange slice on top. You know what to do from here.
Print Recipe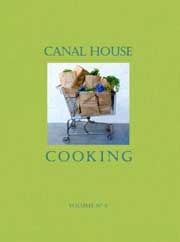 Recipe Testers Reviews

The rhubarb syrup is versatile and adds a surprising element to a tequila-based cocktail. I recommend about five regular oranges per cup of juice for the syrup — perhaps one or two fewer would work if the oranges are very juicy. Another suggestion for the leftover syrup would be to drizzle it over a strawberry shortcake or to use as part of a sorbet course. We had silver tequila on hand and the cocktail results seem very balanced. Stirring definitely works; would not venture into shaking for this drink. The sugared glass is very festive!

I'd always been drawn to those big pink stalks of rhubarb each spring, but not being a pie-lover, what to do with them? I had to try the Amante. I was skeptical from the beginning. The smell and texture of the melting rhubarb was a little strange, but when I dipped my finger in the almost-finished syrup, I was startled by the taste—as sweet, tart, and fruity as a jolly-rancher candy. I couldn't wait to mix up the drink. But the viscosity of the syrup (perhaps I cooked it down too long?) made for a cocktail that was heavy and unappealing. I tried again, this time adding a splash of club soda. Perfection! A dangerously delicious drink, very beautiful to look at, too. Can't wait to try the leftover syrup in a bellini, over my yogurt, or as a topping for vanilla ice cream.
Rhubarb and Tequila Cocktail Recipe © 2011 Melissa Hamilton and Christopher Hirsheimer. Photo © 2011 Christopher Hirsheimer. All rights reserved. All materials used with permission.
If you make this recipe, snap a photo and hashtag it #LeitesCulinaria. We'd love to see your creations on Instagram, Facebook, and Twitter.