This maple syrup snow lets you embrace your latent Little House on the Prairie fantasies with a quaint, toffee-like candy made by drizzling maple syrup onto fresh snow. Its provenance may be outdated, but its appeal transcends time.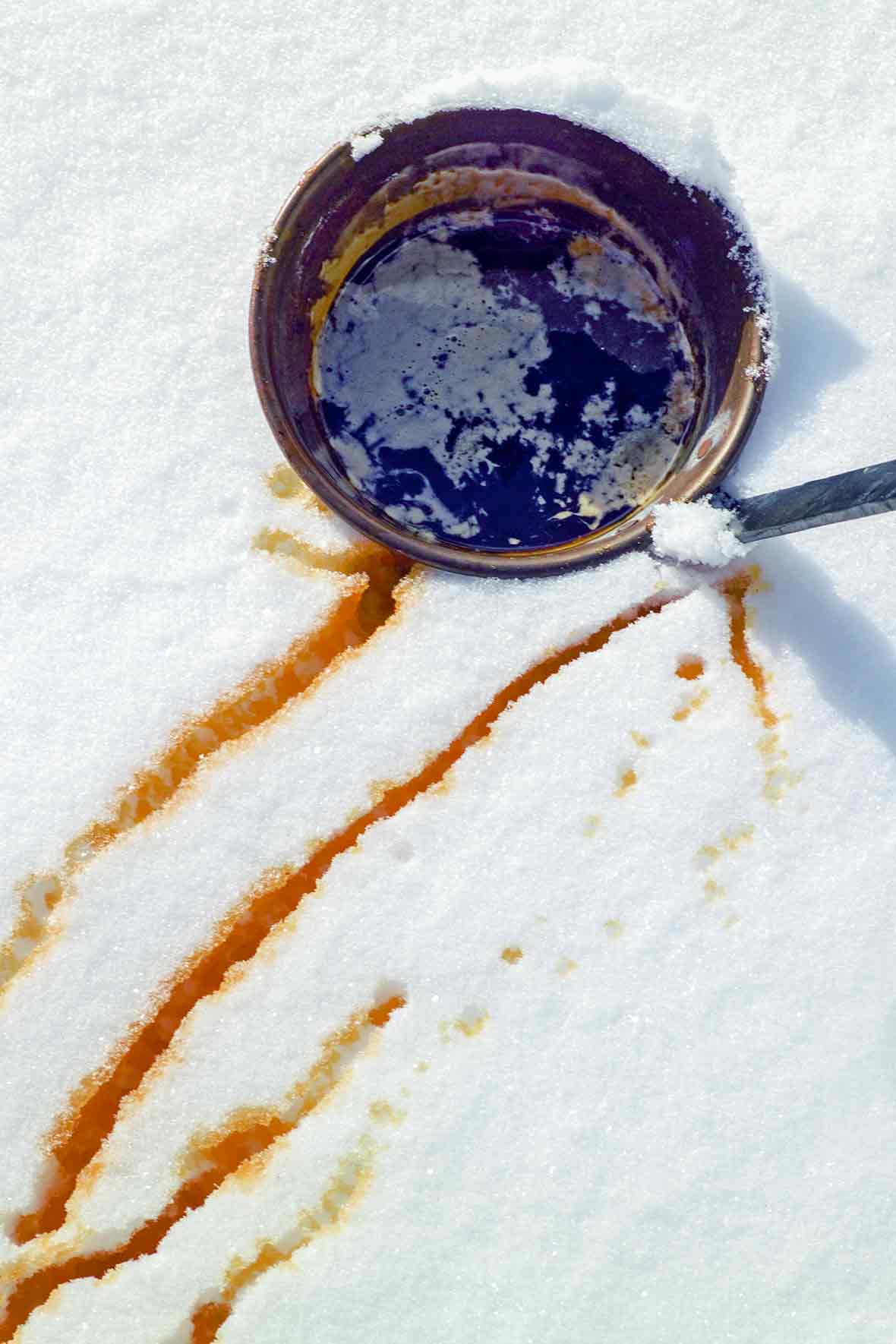 Maple syrup snow is a charming old-fashioned candy that's sorta akin to homemade caramel. And it's gooey and sweet enough to get excited each time it snows. It's also reason enough to always keep a stash of maple syrup and butter on hand. Originally published January 21, 2012.–Renee Schettler Rossi
Where Did Maple Syrup Snow Originate?
We've no idea when exactly the tradition of maple syrup snow began. But we do that know author Diane Henry first read about it in Laura Ingalls Wilder's Little House in the Big Woods, which is in the Little House on the Prairie series. As Henry explains, Native Americans used to watch for the "sugar moon," the first sign that the sap was running and that it was time to tap the trees, in February. [Editor's Note: We don't know what a "sugar moon" is, either. But we find it unspeakably comforting to know that there's such a thing watching over us. Something for you to ponder as you snitch some maple syrup snow.]
Maple Syrup Snow
Quick Glance
35 M
45 M

Servings vary
Special Equipment: candy thermometer
Print Recipe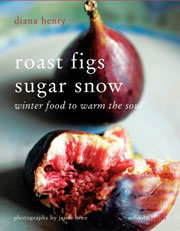 Ingredients
2 1/2 cups maple syrup

5 tablespoons unsalted butter (2 1/2 oz)

Fresh snow you've collected in a large bowl
Directions
1. In a small saucepan over medium heat, warm the maple syrup and butter until it registers 235°F (113°C) on a candy thermometer, about 25 minutes or so. It's going to be tempting to walk into another part of the house. Don't. Keep a careful watch on it and if at any point the mixture threatens to boil over, reduce the temperature under the pan. When it reaches the desired temperature, remove the pan from the heat and let the mixture cool slightly.

2. Spoon 1 tablespoon maple syrup mixture on some of the snow in the bowl. If the syrup sits on top of the snow and sets into a weblike caramel, it's ready. If it doesn't, return the pan to medium heat for a few minutes and then try again. Drizzle blobs of the syrup mixture on the snow in whatever pattern or neo art creation you fancy. As soon as the maple syrup snow candy is cool enough to pick up with your fingers, indulge.
Maple Syrup Snow Recipe © 2009 Diana Henry. Photo © 2009 Jason Lowe. All rights reserved. All recipes and photos used with permission of the publisher.
If you make this recipe, snap a photo and hashtag it #LeitesCulinaria. We'd love to see your creations on Instagram, Facebook, and Twitter.