Arancini are essentially leftover risotto shaped into balls and fried. Leftover rice never tasted so good. Here's how to make them.
How Arancini Got Their Name
These orbs of fried leftover risotto are a familiar sight throughout Italy and are typically known as arancini, although in Rome they're referred to as telefono, so named because the strings of melted mozzarella that ooze out when you take a bite resemble telephone lines.
Arancini (Risotto Balls Stuffed with Mozzarella)
Quick Glance

(2)

45 M
1 H, 10 M

Makes 10 large or 15 small
Print Recipe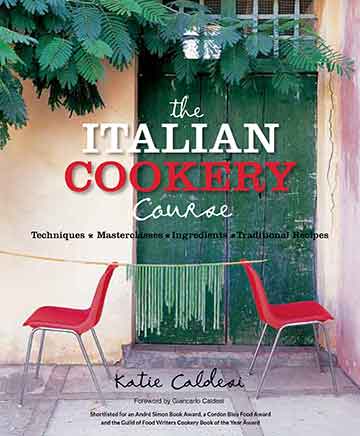 Special Equipment: Deep-fry thermometer or candy thermometer or instant-read thermometer
Ingredients
Directions
In a large saucepan, bring the water, onion, parsley, and salt to a boil. Add the rice and cook until tender, about 20 minutes. Drain the rice, plop it in a large shallow dish, and let it cool.
When the rice is cool, add the passata and gradually stir in the beaten egg, a little at a time, until you achieve the consistency of risotto, which is to say sorta liquidy but not too liquidy. You will probably need all of the egg.
Use your hands to form oblong-shaped risotto balls the size of a large egg. (If the rice mixture is sticky, you can wet your hands to keep the rice from clinging.) Use your index finger to make a hole in the center of each ball and then stuff a small cube of mozzarella into it. Close the hole and squeeze the ball tightly between your hands to seal it.
Dump the bread crumbs in a shallow bowl. Dip and gently roll the risotto balls in the bread crumbs to coat them on all sides. Heat 2 to 3 inches oil in a saucepan or deep-sided skillet to 350°F (176°C). Give the risotto balls one more squeeze before gently lowering them into the hot oil in small batches. Cook the fried risotto balls until golden brown, maybe 4 to 5 minutes. Transfer the arancini to a wire rack or platter and serve immediately.
Print Recipe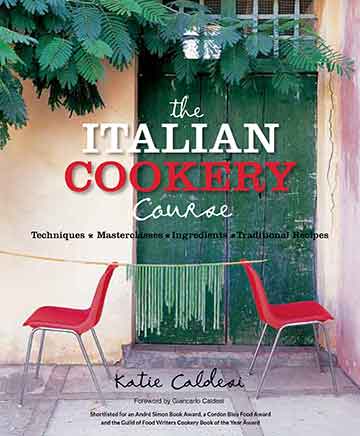 Recipe Testers Reviews

I prepared the arancini according to the recipe as I had no leftover risotto. I found these quite different than the arancini I'm used to making, which are from Naples where the rice is not tossed with pureed tomatoes and the center has meat and peas rather than cheese. These fried risotto balls represent a classic peasant food where every bit of leftovers from the day before is assembled to honor resources and provide a meal. The flavor is very mellow. Wet hands help keep the rice from sticking when forming the balls. I used a cast-iron skillet to fry them up, which took only about 4 to 5 minutes to become a deep beautiful golden brown, just like the ones sold in my neighborhood pork store.
Arancini (Risotto Balls Stuffed with Mozzarella) Recipe © 2013 Katie Caldesi. © 2016 All rights reserved. All materials used with permission.
If you make this recipe, snap a photo and hashtag it #LeitesCulinaria. We'd love to see your creations on Instagram, Facebook, and Twitter.