Arancini are essentially leftover risotto shaped into balls and fried. Leftover rice never tasted so good! Here's how to make them.
How Arancini Got Their Name
Orbs of fried leftover risotto are a familiar sight throughout Italy and are typically known as arancini, although in Rome they're referred to as telefono, so named because the strings of melted mozzarella that ooze out when you take a bite resemble the old-fashioned telephone lines hanging between wooden poles.
Arancini (Risotto Balls Stuffed with Mozzarella)
Quick Glance

(2)

45 M
1 H, 10 M
Makes

10

large or 15 small
Print Recipe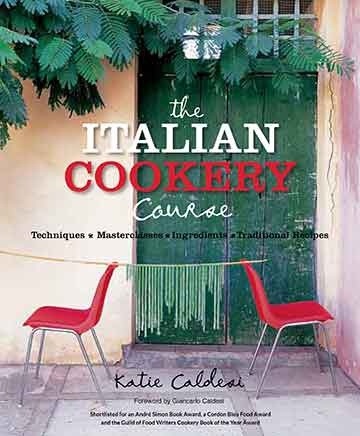 Special Equipment: Deep-fry thermometer or candy thermometer or instant-read thermometer
Ingredients
Directions
In a large saucepan, bring the water, onion, parsley, and salt to a boil. Add the rice, cover, and cook until tender, about 20 minutes.
Drain the rice, plop it in a large shallow dish, and let it cool.
When the rice is cool, add the passata, and gradually stir in the beaten egg, a little at a time, until you achieve the consistency of risotto, which is to say sorta liquidy but not too liquidy. You will probably need all of the egg.
Use your hands to form oblong-shaped risotto balls the size of a large egg. (If the rice mixture is sticky, you can wet your hands to keep the rice from clinging.) Use your index finger to make a hole in the center of each ball and then stuff a small cube of mozzarella into it. Close the hole and squeeze the ball tightly between your hands to seal it.
Heat 2 to 3 inches oil in a saucepan or deep-sided skillet to 350°F (176°C). Dump the bread crumbs in a shallow bowl. Dip and gently roll the risotto balls in the bread crumbs to coat them on all sides. 
Give the risotto balls one more squeeze before gently lowering them into the hot oil in small batches. Cook the fried risotto balls until golden brown, maybe 4 to 5 minutes. Transfer the arancini to a wire rack or platter and serve immediately. Originally published September 19, 2013.
Print Recipe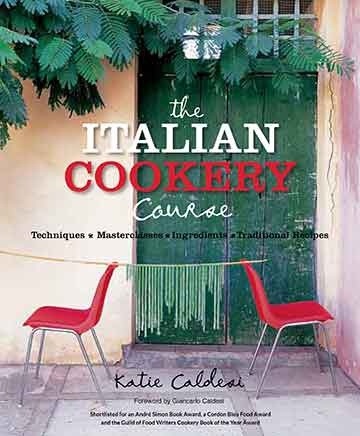 Recipe Testers' Reviews
I prepared the arancini according to the recipe as I had no leftover risotto. I found these quite different than the arancini I'm used to making, which are from Naples where the rice is not tossed with pureed tomatoes and the center has meat and peas rather than cheese. These fried risotto balls represent a classic peasant food where every bit of leftovers from the day before is assembled to honor resources and provide a meal. The flavor is very mellow.
Wet hands help keep the rice from sticking when forming the balls. I used a cast-iron skillet to fry them up, which took only about 4 to 5 minutes to become a deep beautiful golden brown, just like the ones sold in my neighborhood pork store.
Arancini are a nice combination of flavors, and these deliver a crisp bite with a soft, oozy inside. I find them perfect for a nice light dinner when paired with salad, and I would also make these with leftover risotto for a great tasting meal. These would be extra-special if you can find wonderfully flavorful buffalo mozzarella for the inside.
I did use all the egg, however, I only used ¾ cup of the passata. The arancini balls were almost completely covered by the oil. I used a saucier-shaped pan to fry them. Timing for the cooking was accurate but will vary according to how hot the oil is—I use a thermometer so the first batch was nicely colored in 4 1/2 minutes. The second batch took about 5 minutes (even though I brought the oil temp back to 350 before I cooked that batch).
 
Although I have made these before, I always have a tough time figuring out the most efficient way to form and bread the arancini. Using just my hands worked okay, but I had better luck scooping some with a large scoop (stainless cookie scoop) and putting that in the palm of my hand, then adding the mozzarella and sealing it.
 
It's a must to gently squeeze them right before putting them into the hot oil as the directions state.
 
I only had a negligible amount of bread crumbs leftover, which made me happy because I like to be efficient with food and waste.
Arancini (Risotto Balls Stuffed with Mozzarella) Recipe © 2013 Katie Caldesi. Photo © 2013
Lisa Linder
. All rights reserved. All materials used with permission.
If you make this recipe, snap a photo and hashtag it #LeitesCulinaria. We'd love to see your creations on Instagram, Facebook, and Twitter.