This pear almond tart, made with pears, ground almonds, and a sweet pastry dough, is a classic French dessert. Easy yet elegant. A terrific autumn recipe.
Though French in origin, this classic pear almond tart knows no bounds in terms of its appeal. While we appreciate the taste and that's what prompts us to make it again and again, we also swoon to the sleek elongated lines of the tart. [Editor's Note: The only trick to recreating them at home is not everyone has a 13-inch rectangular tart pan like the one shown in the photo above. Thankfully this recipe also works quite admirably in a good old 11-inch round tart pan.]  Sometimes the pears are simply halved, but it looks more attractive if they are sliced. Originally published October 2, 2013.–Laura Washburn
Pear Almond Tart
Quick Glance
35 M
2 H

Serves 6
Special Equipment: 13-by-4-inch (33-by-10-cm) rectangular tart pan with a removable bottom or 9-inch round tart pan with a removable bottom
Print Recipe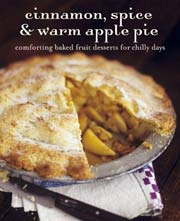 Ingredients
For the pastry dough

1 1/2 cups all-purpose flour, plus more for the pan and the work surface

2 teaspoons granulated sugar

7 tablespoons unsalted butter (3 1/2 oz), chilled and cubed, plus more for the pan

1/2 teaspoon salt

4 to 6 tablespoons cold water

For the pear and almond filling

7 tablespoons unsalted butter (3 1/2 oz), at room temperature

1/2 cup granulated sugar

2 large eggs

1 cup ground almonds or almond meal (3 1/2 oz)

2 tablespoons all-purpose flour

Seeds from 1/2 vanilla bean pod or 1 teaspoon vanilla extract

3 to 4 ripe pears, peeled, cored, and thickly sliced into wedges

Vanilla ice cream, homemade or store-bought, to serve
Directions
Make the pastry dough

1. Place the flour, sugar, butter, and salt in a food processor and pulse until the mixture is just combined (somewhere between 5 and 10 pulses). Add 4 tablespoons water and pulse just until the dough holds together. If necessary, add more water, 1 tablespoon at a time, and pulse just until the dough begins to clump. Wrap the dough in waxed paper and refrigerate for 30 to 60 minutes.

2. Let the dough rest at room temperature for about 10 minutes. Butter and lightly flour an 13-by-4-inch (33-by-10-cm) tart pan with a removable bottom or an 11-inch (28-cm) round tart pan with a removable bottom.

3. Roll out the pastry dough on a floured work surface to a circle slightly larger than the tart pan. Transfer the dough to the pan, allowing the excess to hang over the edges of the pan. Gently press the dough into the pan. Roll a rolling pin over the top, using the edge of the pan as a cutting surface, and let the excess pastry fall away. Refrigerate for at least 30 minutes.

4. Preheat the oven to 400ºF (200ºC).

5. Prick the pastry all over with the tines of a fork, line it with parchment paper, and fill with baking weights. Bake for 15 minutes, then remove the parchment and weights and bake for 10 to 15 minutes more, until golden. Let cool to room temperature before filling.

Make the pear and almond filling

6. Decrease the oven temperature to 375°F (190°C).

7. In a bowl, combine the butter and sugar and beat with a handheld or stand mixer until light and fluffy. Add the eggs, 1 at a time, beating well after each addition. Add the almonds, flour, and vanilla seeds or extract and mix just until combined. Spoon the filling into the partially baked pastry shell and smooth the surface.

8. Arrange the pear slices on top of the almond mixture. Bake for 20 to 25 minutes, until puffed and golden. Let cool slightly before slicing. Serve warm with vanilla ice cream.
Pear Almond Tart Recipe © 2010 Ryland Peters & Small. Photo © 2010 Peter Cassidy. All rights reserved. All recipes and photos used with permission of the publisher.
If you make this recipe, snap a photo and hashtag it #LeitesCulinaria. We'd love to see your creations on Instagram, Facebook, and Twitter.