Cranberry apple crostata is so easy to make and so unexpectedly lovely to experience it may end up displacing the more familiar dessert offerings at your Thanksgiving table.
This cranberry apple crostata is rustic and charming for oh so many reasons. It's essentially a warmly spiced apple pie filling punctuated with tartness that's nestled in a profoundly crisp and flaky pastry and topped with buttery brown sugar streusel. As you glance at the recipe you'll be wondering, is it really that easy? At first whiff of the spices, you'll tumble head over heals in love. And upon your initial taste, you just may cry. Swear. We can't stop craving it. Originally published November 8, 2016.–Angie Zoobkoff
Cranberry Apple Crostata
Quick Glance
45 M
1 H, 45 M

Serves 8 to 12
Print Recipe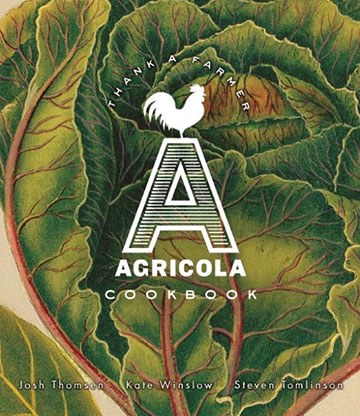 Ingredients
For the filling

1 tablespoon (1/2 ounce or 14 grams) unsalted butter or coconut oil

1 1/2 cups (355 ml) apple cider

1/4 cup (28 grams) cornstarch

1 cup (198 grams) granulated sugar

1 1/2 teaspoons (4 grams) ground cinnamon

1/8 teaspoon ground nutmeg

Pinch ground allspice

1/2 teaspoon vanilla extract

6 medium apples, any variety (about 2 1/2 pounds or 1.1 kg) , peeled, cored and thinly sliced

2 cups (8 ounces or 230 grams) fresh cranberries

For the crostata dough

2 1/2 cups (300 grams) all-purpose flour

1/4 teaspoon kosher salt

1 cup (8 ounces or 227 grams) cold unsalted butter, cut into cubes

6 tablespoons (90 ml) ice water

2 tablespoons (30 ml) distilled white vinegar

For the streusel

1 cup (213 grams) packed light brown sugar

1 cup (99 grams) rolled oats

1/2 cup plus 2 tablespoons (75 grams) all-purpose flour

1/2 cup (4 ounces or 113 grams) unsalted butter, softened

1/2 teaspoon kosher salt

1/4 cup (21 grams) sliced almonds

1 large egg

Ice cream for serving (optional)
Directions
Make the filling

1. In a large heavy pot over moderate heat, melt the butter.

2. While the butter melts, whisk the apple cider and cornstarch together in a bowl to make a slurry.

3. Add the slurry to the melted butter and bring to a boil, whisking constantly. Cook until the mixture thickens, about 2 minutes. Add the granulated sugar, cinnamon, nutmeg, allspice, and vanilla to the pot and stir to combine. Add the apples and cranberries and cook, stirring occasionally, until the apples are tender and the cranberries soften and maybe even begin to pop, about 8 minutes. Remove from the heat and let cool completely.

Make the crostata dough

4. In the bowl of a stand mixer fitted with the paddle attachment, combine the flour, salt, and cold butter and mix just until pea-size pieces of butter remain. Add the cold water and vinegar and mix on low speed until the liquid is fully combined. This should only take a few seconds. Gather the dough into a ball and flatten it slightly into a disc. Wrap tightly in plastic wrap and refrigerate for at least 10 minutes before rolling out.

5. Preheat the oven to 375°F (190°C).

6. Place a sheet of parchment paper on a work surface and lightly flour it. Place the dough on the floured parchment and roll it out into a large circle between 1/8 and 1/4 inch (3 to 6 mm) thick. The dough should be up to 18 inches in diameter. (Yes, this makes a ginormous crostata!) Carefully transfer the dough and the parchment paper to a rimmed baking sheet. Check to make certain there are no cracks in the dough where the filling could leak out or the crostata could turn soggy. If there are cracks, gently press or massage them until the seam disappears.

7. Spoon the cooled cranberry apple filling onto the center of the dough. Gently fold the edges of the dough over the filling, letting the dough fall into pleats as you work. Refrigerate the assembled crostata for a few minutes while you make the streusel.

Make the streusel

8. In a large bowl using a pastry blender, a fork, or your fingertips, mix the brown sugar, oats, flour, butter, and salt until combined but large chunks of butter still remain. Add the sliced almonds and mix briefly to incorporate, taking care not to crumble the almonds.

9. In a small bowl, lightly beat the egg.

Assemble the crostata

10. Sprinkle the streusel over the crostata filling. Lightly brush the exposed dough with the beaten egg. Bake the crostata until the crust is golden brown and the filling is bubbling in the center, 40 to 45 minutes. Let cool at least 15 minutes before cutting into wedges and serving, if desired with a scoop (or maybe a couple scoops) of ice cream.
Cranberry Apple Crostata Recipe © 2015 Josh Thomsen. Photo © 2015 Guy Ambrosino . All rights reserved.
If you make this recipe, snap a photo and hashtag it #LeitesCulinaria. We'd love to see your creations on Instagram, Facebook, and Twitter.