This homemade ketchup recipe, made with tomatoes, vinegar, and sugar, is made without high-fructose corn syrup. And THAT'S a good thing.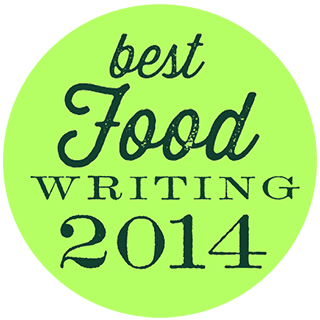 The journey that culminated in my realization of the wonder that is homemade ketchup was long and circuitous, and, as sometimes happens, littered with the body of a friend.
One autumn night in 2000, our friend Geoffrey slunk back in through our kitchen door, a waft of cigarette smoke trailing behind him, as he hoped to avoid his wife, Sarah, who was helping The One clear the dishes from the dining table so we could play cards. Geoffrey leaned against the counter while I washed dishes.
"The lasagna was great," he said.
"Thanks."
It wasn't, actually. It was an anemic imposter, devoid of the beef, veal, pork, and cheese that define the true Italian diva.  Instead, it contained zucchini, peppers, and broccoli rabe layered between spinach noodles. Geoffrey was in his green-food phase.
Geoffrey was the worst kind of vegetarian. He was the sort of self-righteous, self-appointed mayor of Meatlessopolis who never cared how he inconvenienced the unconverted. Whenever he and Sarah came to dinner, I had to haul out a special skillet, one that had never experienced the sizzling, seductive sear of cold meat on its surface, because Geoffrey insisted he wouldn't eat anything cooked in a pan that had touched meat.
On top of all that, he was lactose-intolerant—say hello to dairy-free "cheese"—and also a bit of a hypochondriac. Half an hour or so after we would pour wine, he'd rub his forehead, grab the bottle, and mutter "sulfites" as he scrutinized the label. Then he'd turn his eyes heavenward and shake his head, looking to all the world like one of those beleaguered saints I used to read about in my catechism workbook when I was a kid.
Every time the two of them came over for dinner and cards, which was often, I not only tied myself into knots trying to come up with something to serve him that The One and I could at least choke down with wan smiles, I stomped through the supermarket seeking suitable meat alternatives and scoured the local liquor stores in search of a specific wine no one had ever heard of (and which we'd never, ever be caught dead drinking on any other occasion), all in the name of friendship.
"Oh, and the sauce? Fan-tas-tic!" Geoffrey turned his back to the sink and nonchalantly cleaned his nails with a toothpick. I, on the other hand, was so angry my back teeth began twerking. I redoubled my efforts scrubbing the nubbins of noodles from The Great Un-Besmirched Pan.
"Yeah, I got some beautiful second tomatoes," I said, trying to keep the conversation going. "So I made a sauce. I'm making homemade ketchup, too. I think it'll make a nice gift."
With that, Geoffrey lowered his head and looked as if he was squinting over a pair of spectacles. Judgment rippled across his face. "Why on earth would you go through all that work for anyone?"
Clearly, the irony of the question was lost on him.
I looked at him as if he had asked me, "Why do you eat an entire pint of Ben & Jerry's New York Super Fudge Chunk by yourself?" or "Why do you binge watch TVLand all Saturday?"
"Because…I…can." It came out quietly, almost whispered, but carried such weight as to shut down the conversation.
During the past 13 years, I learned how to wriggle out of my friendship with Geoffrey, but not how to make homemade ketchup. It was distaste by association.
Two weeks ago, though, The One and I pulled into the old-fashioned gas station just off the center of town in Roxbury, Connecticut, to buy organic vegetables from our local mechanic, Mark. On the counter were gorgeous globes of love practically rolling off the table and into our basket. But it was the boxes stacked beneath that caught my eye, "Sauce Tomatoes" scrawled across their sides. Always a sucker for the underdog—and alarmingly low on homemade tomato puree—I asked the price.
"A dollar fifty per pound," said Lucia, the salesperson. A buck fifty? That's incredible! I thought. I bought 20 pounds, then a few days later I went back for 20 more. And after making and freezing 12 quarts of puree, I still had ten pounds left.
Then I heard it in my head. "I'm making homemade ketchup, too. I think it'll make nice gifts." Why on earth did I let his offhanded comment stop me from doing something I've wanted to do for more than a decade? I asked myself. And with that, I began slicing into a beefsteak, its juices squirting across the counter, and simmering, and food-milling, all the while holding a raging one-sided conversation with Geoffrey.
You know, Geoffrey, if you got your head out of your sanctimonious ass, you'd see that making things from scratch is one of the best ways to live.
I grabbed a handful of overly soft Romas and squeezed hard, bleeding them into a bowl.
You may be a strict vegetarian, but you're a food Nazi. Do you hear me? A FOOD NAZI!
I slammed the pot full of chopped tomatoes on the stove and brought the whole thing to a boil.
And ever since you started making millions of dollars, you've become a motherf…
And there it was. The cancerous root of it all. Standing over a pot of burbling tomatoes, I had a breakthrough that would have cost me $250 had I been sitting in my shrink's office.
I understood that I have always felt less than Geoffrey. I've never dressed as if I was a member of the Connecticut Lockjaw Society. I don't have famous actors as friends. I don't throw fundraisers at my home to support state politicians. Instead I dress so messily I startle our UPS driver. I walked away from Meryl Streep just as she was about to talk to me at an event because I was utterly tongue-tied. And I couldn't name a state politician if Mama Leite's life depended on it. I had let his elitism—-his militant vegetarianism, his social exclusivity, his higher tax bracket—-cow me.
After the homemade ketchup was cooled, bottled, and tucked away, I considered giving Geoffrey a jar. There would be a certain symmetry to that. But I knew that such a simple gesture would cost me a lot. A hell of a lot more than $1.50 a pound.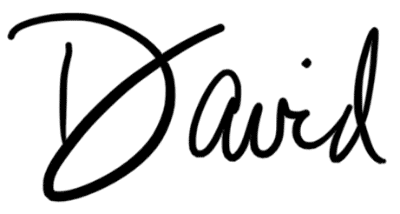 Homemade Ketchup
What I love about this homemade ketchup recipe made with fresh tomatoes is that it tates like ketchup. There's nothing worse than the ketchup that now pass for "housemade ketchup" in so many restaurants that tastes either like tarted-up tomato sauce or tastes nothing at all like ketchup because it's "improved" with unusual or trendy ingredients like chipotle peppers or, I don't know, paprika collected by 17-year-old Hungarian virgins. With this recipe, you achieve the perfect sweet-tart balance of Heinz or Hunt's simply by reducing the tomato liquid into a thick, glossy syrup and then swirling it into the tomato pulp. Originally published September 27, 2013.–David Leite
LC No Food Mill? No Problem! Note
No food mill? No problem! (For those unfamiliar with a food mill, it's a boon to home cooks obsessed with tomatoes because of its ability to remove seeds and skins from a thick purée.) LC recipe tester and homemade ketchup aficionado Brenda Carleton has canned countless incarnations of this condiment recipe, and not once has she bothered to invest in a food mill. Why would she? She has her trusty potato ricer on hand. Carleton is on her 50th or so batch of homemade ketchup, each made in ricer fashion, and she has no complaints. (Uh, almost no complaints. She did mention that the ricer is messy, but then, a food mill would also be messy.
No potato ricer? No problem there, either. Another LC recipe-testing aficionado, Lori Widmeyer, has also made this ketchup more than once and removes the skins and seeds the old-fashioned way. She marks an "X" on the bottom of each tomato, blanches it (that is, plops it in boiling water for just a few seconds), immediately plunges it into ice water, then coaxes the skins to slip off with her fingertips. Then she chops the tomatoes and drains them in a colander. (Those times when Widmeyer was impatient and didn't drain the tomatoes—albeit against her better judgment—the resulting ketchup was watery.)
Homemade Ketchup
Quick Glance

(2)

30 M
2 H
Makes

64

(1-tbsp) servings (about 4 cups)
Print Recipe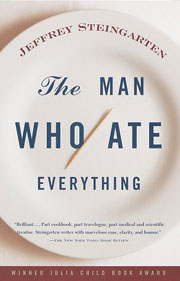 Special Equipment: Food mill or potato ricer
Ingredients
Email Grocery List
Directions
Place the tomatoes in a heavy, wide, nonreactive pan at least 8 quarts in size. Cover, place the pan over high heat, and cook for 5 to 10 minutes, stirring every minute or so, until the tomato chunks spill tomato juice and everything comes to a boil.
Working in batches, pour the tomato chunks and juice into a large strainer placed over a 3- or 4-quart saucepan. Gently press and stir the tomatoes with the back of a wooden spoon so that all the liquid but none of the tomato pulp goes into the saucepan. You should have about 2 quarts liquid. Reserve the tomato pulp.
To the tomato liquid in the saucepan add the garlic, onion, vinegar, peppercorns, allspice, cinnamon, cloves, cayenne, ginger, and salt. Cook over moderately high heat until the liquid is thick and syrupy and reduced to about 2 cups. This could take anywhere from half an hour to an hour or even as long as 2 hours or, in the case of 1 tester, up to 4 hours, depending on the type of tomatoes used and the size of your saucepan. [Editor's Note: Some tomatoes, such as beefsteaks, are more pulpy and mealy, whereas other tomatoes, like Romas, are more juicy. This will affect the final yield of juice and total simmering time.]
Meanwhile, transfer the tomato pulp to a food mill fitted with the finest screen to eliminate the seeds and skin. You should have about 1 quart strained pulp. Transfer the strained pulp back to the first pan. Discard the tomato solids that you strained from the tomato pulp.
Strain the thick, syrupy, reduced tomato liquid into the reserved tomato pulp, pressing on the solids to extract all the liquid. Stir in the sugar and gently simmer over medium-low or low heat, stirring frequently, until the ketchup is reduced by 1/3, 15 to 20 minutes Taste the ketchup occasionally, adding more sugar if desired. You should have about 4 cups tomato goo at the end. If the ketchup still seems a little runny, continue to simmer the mixture over low heat, stirring occasionally, until the desired consistency is attained. If the ketchup isn't quite the texture of commercial ketchup and some very vocal dissenters in your household prefer that, purée the ketchup in a blender or food processor. Let the ketchup cool to room temperature. Transfer the ketchup to glass jars or other containers with tight-fitting lids and refrigerate for up to several weeks.
Print Recipe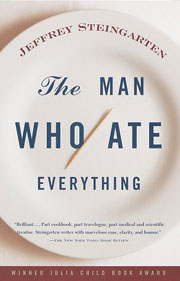 Recipe Testers Reviews

There were a couple things I'd change about this homemade ketchup recipe recipe, but the end result was so good it still merits a Testers' Choice. In the interest of full disclosure, I'll confess that I'm not a big fan of regular ketchup. My husband, on the other hand, loves the stuff. We tasted this side by side with some Heinz ketchup. The dipping vehicle of choice was onion rings. The result of our tasting was that we both preferred the homemade ketchup to the Heinz. The commercial ketchup was noticeably sweeter. The homemade was brighter in flavor and a bit saltier. The spices were present without being overpowering or even individually identifiable. In short, it was delicious, even to a ketchup-hater like me. If I were to change anything, it'd be to reduce the salt just a little. If you decide to make this, make sure you have a really big pot. The author says you need at least an 8-quart pot, and you need to listen to him. You'll also need to allow plenty of time to make this recipe. The finest screen on my food mill wasn't fine enough to remove all the seeds from the tomato pulp, but that was okay. There were some seeds in my ketchup and it didn't bother us at all. I also didn't do a final purée at the end. I felt the ketchup was smooth enough—not perfectly smooth, but a perfectly acceptable texture.

My older daughter, who loves ketchup, helped me out during the process of making the homemade ketchup recipe, continually tasting it to make sure it was to her liking and as similar as possible to the organic Heinz ketchup we usually buy. This was a tough recipe for me to test as I absolutely dislike ketchup. But the entire process is pretty easy. I used homegrown beefsteak tomatoes, which are more meaty. It took about 1 hour to reduce the liquid part and make it syrupy, but it never became thick. So my daughter thought of adding cornstarch, which did the trick to thicken it. I also ended up adding 3 more tablespoons of sugar. The final result, as per my daughter, is very similar to Heinz ketchup, except it's just a bit darker. Now for someone who doesn't care for ketchup, is it worth the trouble? I'm not quite sure. But I'll make it again, mainly because I know exactly what's in it as opposed to the store-bought kind.

The amount of effort for this recipe is homemade ketchup recipe is tremendous. On the other hand, this ketchup is delicious. First, the cutting of the tomatoes takes a long time. Second, you use several pots and strainers. I was able to get a good texture just by cooking it a little longer than the recommended time. However, you do need to watch it so that it won't burn. I used a food mill because I have one. (A food mill makes things easy.) I found that it took awhile to get to a syrupy texture (for the tomato liquid) and then the amount of liquid after cooking down wasn't as great as it would seem. So I took some of the purée and mixed it in a few times to add more flavor into the final tomato puree as it cooked.
Homemade Ketchup Recipe © 2013 David Leite. Photo © 1998 BigStock. All rights reserved. All materials used with permission.
If you make this recipe, snap a photo and hashtag it #LeitesCulinaria. We'd love to see your creations on Instagram, Facebook, and Twitter.