The beets give this beet and carrot fritters recipe an amazing color, but if you prefer something mellower in tone, use parsnips or butternut squash instead.–Diana Henry
LC Eat Your Veggies! Note
Shame we didn't have these little lovelies on our plates as kids those nights when we were being admonished by our parents to "Eat your veggies!" Because, quite frankly, these beet and carrot fritters are game changers. No lie.
Beet and Carrot Fritters with Yogurt Dill Sauce
Quick Glance
40 M
40 M

Serves 4
Print Recipe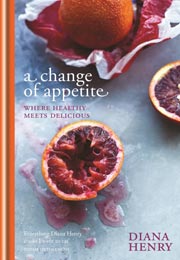 Ingredients
For the beet and carrot fritters

1 1/2 tablespoons peanut oil, plus more as needed

4 ounces (1 to 1 1/2 cups) finely chopped onion (about 1 small onion)

2 garlic cloves, crushed

5 1/2 ounces potatoes (1 medium russet or 2 Yukon Gold)

7 ounces carrots (about 3)

7 ounces beets (about 1 large)

2 large eggs, lightly beaten

Salt and freshly ground black pepper, to taste

For the sauce

1 cup (8 ounces) Greek yogurt

2 garlic cloves, crushed

1 tablespoon extra-virgin olive oil

1 tablespoon chopped feathery dill fronds, plus more for garnish
Directions
Make the beet and carrot fritters

1. Heat 1/2 tablespoon peanut oil in a large nonstick skillet and gently sauté the onion until soft and translucent but not browned, 2 to 3 minutes. Add the garlic and cook for another 2 minutes. Dump everything into a bowl.

2. Coarsely grate the potatoes, carrots, and beets, keeping the piles of shredded vegetables separate. Put each pile, 1 at a time, in paper towels and squeeze out any excess moisture.

3. Toss the potatoes, carrots, and beets in a large bowl. Add the onion and garlic as well as the eggs and stir to combine. Season with salt and pepper.

4. Heat 1 tablespoon peanut oil in the skillet over medium to medium-low heat. Spoon mounds of the fritter mixture into the skillet to form fritters about 3 1/2 inches in diameter when gently pressed with the back of a spoon (we used 1/4 cup per fritter). You want the oil to sizzle a little, not splatter like crazy, when you plop the fritter mixture into the skillet. Cook until a crust forms on the bottom of the fritters and turns golden brown. Then gently flip each fritter and cook it on the other side until a crust forms. (You best watch them carefully; don't overbrown the fritters or they'll burn on the outside before they are cooked through on the inside.) After the crust is formed, reduce the heat and cook for 4 to 5 minutes on each side, or until the vegetables are cooked through. (You'll know from the taste whether they're cooked right through—the potato becomes sweet. Go on, cut into one and take a nibble.) You can keep the cooked fritters in a low-temperature oven while you finish frying the others, adding more oil to the skillet if necessary.

Make the sauce

5. Mix all the ingredients together.

Serve the beet and carrot fritters

6. Sprinkle the fritters with more chopped dill and pass the yogurt sauce on the side.
Beet and Carrot Fritter Variations
Greek Fritters
Add 7 ounces crumbled feta along with the salt and pepper.
Indian-Spiced Fritters
Add 1 chopped and seeded chile, 2 teaspoons ground cumin, 2 teaspoons ground ginger, and 1 teaspoon ground coriander to the onion before sautéing. Substitute cilantro for the dill.
Beet and Carrot Fritters with Yogurt Dill Sauce Recipe © 2014 Diana Henry. Photo © 2014 Laura Edwards. All rights reserved. All recipes and photos used with permission of the publisher.
If you make this recipe, snap a photo and hashtag it #LeitesCulinaria. We'd love to see your creations on Instagram, Facebook, and Twitter.