This Yorkshire pudding is made with flour, eggs, milk, and pan drippings from a roast. A great side dish for standing roasts for the holidays, notably Christmas. (Hint. Hint. Hint.)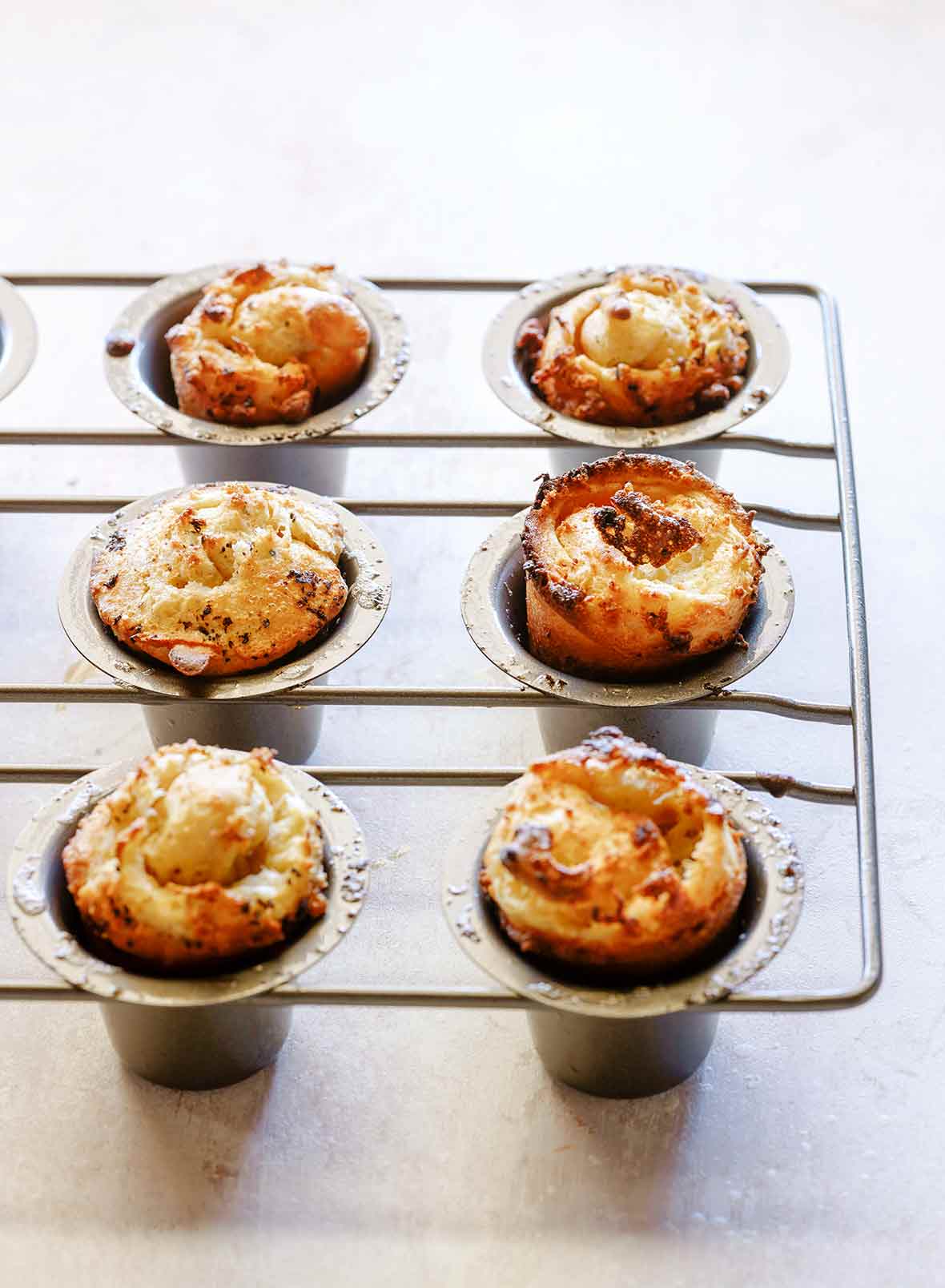 Yorkshire pudding. It's a British classic that you've perhaps heard of a lot this time of year but never actually experienced for yourself. That needs to change. And here's your chance. Despite it's rather froufrou appearance alongside fancy roasts, it's actually a quick and easy side dish that's sorta like a savory Dutch baby pancake given that it's made with just flour, eggs, milk, and the notable addition of pan drippings from a roast. As with a proper Dutch baby pancake, it puffs impressively in the oven, browns handsomely, and then collapses just a little into a rich, tender, lovely little side dish whose only reason for existence is to soak up those lovely pan drippings and put them to savory effect. Originally published December 14, 2014.–Renee Schettler Rossi
Yorkshire Puddings
Quick Glance
10 M
1 H, 10 M

Makes 8
Special Equipment: Popover pans or muffin tins
Print Recipe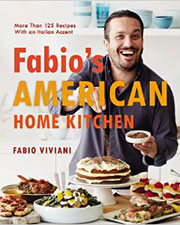 Ingredients
2/3 cup plus 2 tablespoons all-purpose flour

1/2 teaspoon kosher salt

1/2 teaspoon ground white pepper

2 whole large eggs, lightly beaten

2 large egg yolks, lightly beaten

1 cup milk

1/4 cup fatty pan drippings from a roast (or substitute clarified butter*)
Directions
1. In a medium bowl, whisk together the flour, salt, and pepper. Add the eggs, egg yolks, and milk, whisking until the batter is well combined. Let the batter rest at room temperature for 30 minutes.

2. Preheat the oven to 450°F (232°C).

3. Spoon 1 teaspoon melted fat (or clarified butter) into each cup of a popover pan or, if using muffin pans, use a little less than that less per cup. Place in the oven for 5 minutes to preheat.

4. Stir the batter to recombine. Carefully remove the hot pan(s) from the oven and immediately fill each cup a little more than halfway. Return the pan(s) to the oven and bake for 15 minutes. Reduce the heat to 350°F (177°C) and continue baking until the puddings are puffed and browned, 15 to 20 minutes. [Editor's Note: We understand the temptation to peek at the puddings as they puff during baking. But the less you open the oven door, the more quickly and evenly the puddings will cook, so do your best to resist. Maybe distract yourself. Perhaps make a note to yourself to take a picture of your finished Yorkshire puddings and post it to Instagram and tag it #LeitesCulinaria!]

5. Carefully remove the pan(s) from the oven and gently tip the puddings out of the pan onto a wire rack and turn them upright. Poke each pudding with the tip of a skewer or a sharp knife to let the steam out so it doesn't collapse. Let cool a few minutes before serving.
*Why It's Important To Use Clarified Butter In Yorkshire Puddings
If you're not using pan drippings and decide instead to use butter, it's not only important but essential that you rely on clarified butter. As one of our recipe testers who made these at home perfectly explained, with "regular butter, the fat solids will burn and you'll end up with a lot of little black spots on the exterior of the puddings." Clarified butter has had the fat solids strained out so there's no risk of a scorched appearance or taste. You can make your own clarified butter or you can buy it already made at the store.
Yorkshire Puddings Recipe © 2014 Fabio Viviani. Photo © 2014 Matt Armendariz. All rights reserved. All recipes and photos used with permission of the publisher.
If you make this recipe, snap a photo and hashtag it #LeitesCulinaria. We'd love to see your creations on Instagram, Facebook, and Twitter.