Want a black bean burger recipe that's healthy, vegan, easy, perfectly spicy, and satisfying as heck? Look no further than this homemade veggie burger.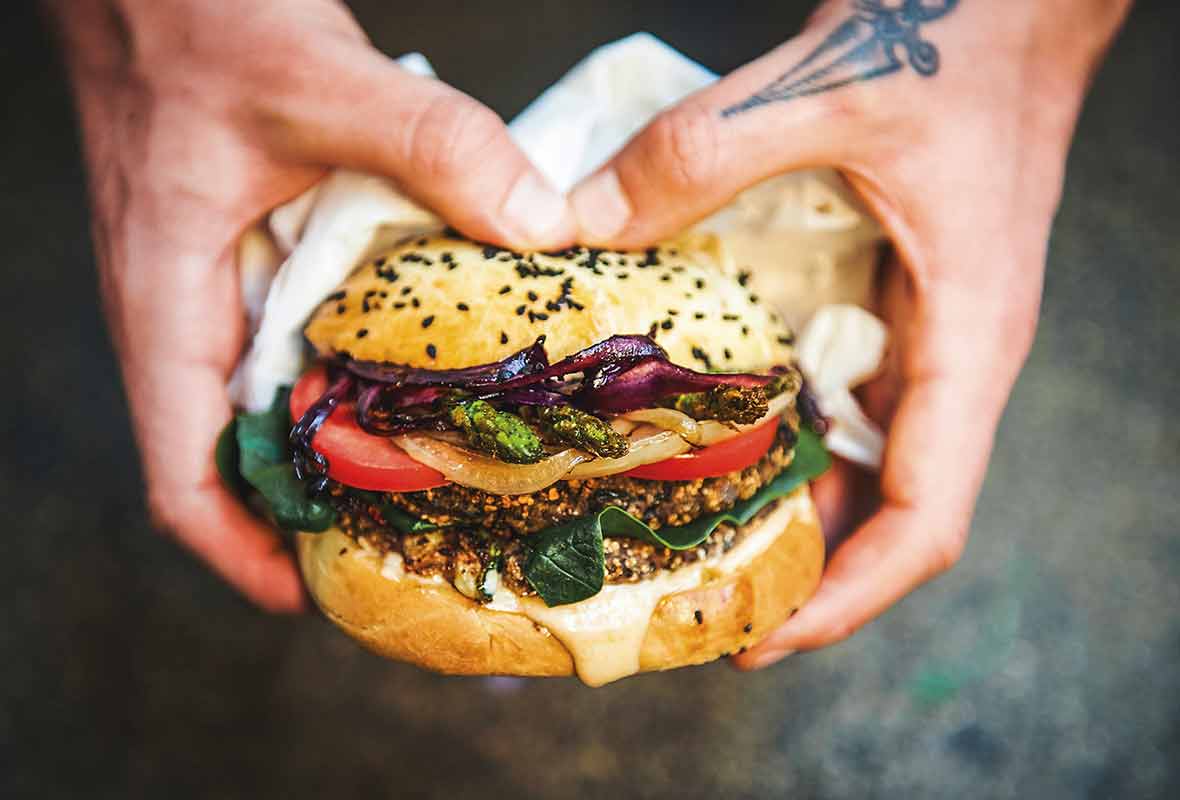 This recipe makes a damn fine black bean burger. In fact, it's the best homemade veggie burger we've ever had. It's an inspired collision of ingredients that's easy, healthy, spicy, vegan, contains no crazy multisyllabic fillers, and is satiating as heck. Be warned, there's no "quick and easy" version of this recipe, as the authors concede. But as they say, it's definitely worth the trouble. The recipe makes ample to package individual patties and stash in the fridge or freezer for another day—or maybe later in the same day given how compelling the taste and texture of these burgers.–Renee Schettler Rossi
Vegan Black Bean Burger
Quick Glance
1 H, 30 M
1 H, 45 M

Makes 6 double burgers
Print Recipe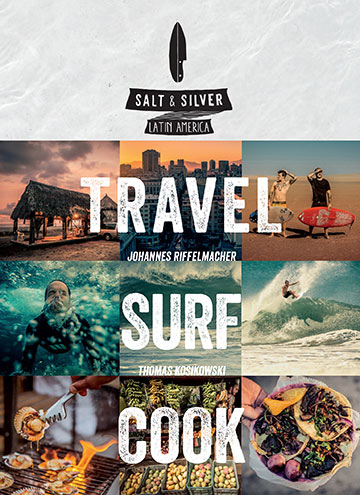 Ingredients
For the chile mayo
4 tablespoons store-bought or homemade mayonnaise

Juice of 1 lime (scant 3 tablespoons)

1 tablespoon red wine vinegar

1 teaspoon mustard

3 dashes Tabasco, or other store-bought or homemade hot sauce

1 heaping teaspoon ground chipotle or cayenne pepper, or to taste

1 teaspoon turbinado sugar

Freshly ground black pepper

For the black bean burgers

5 cups (850 grams) cooked black beans or canned black beans (drained but not rinsed)

3/4 cup (80 grams) bread crumbs or panko

1/3 cup (45 grams) quick-cooking rolled oats

2 tablespoons (30 grams) store-bought or homemade ketchup

1 medium carrot, grated

2 tablespoons plus 1 teaspoon olive oil, plus more for frying

1/2 medium red onion, finely chopped

1/2 medium zucchini, finely chopped

2 cloves garlic, minced

1 jalapeño, seeded and minced

1 3/4 cups (30 grams) cilantro leaves

1/2 teaspoon ground cumin

1/2 teaspoon dried oregano

1/2 teaspoon chili powder

1/2 teaspoon salt

1/2 teaspoon freshly ground black pepper

1 cup (250 grams) popped amaranth*

For the assembly

3 tablespoons olive oil

Handful pencil-thin green asparagus

1 small red onion, sliced into rings

1/4 head red cabbage, thinly sliced into strips

2 tablespoons cider vinegar

1 avocado, pitted, peeled, and sliced

1 tomato, sliced

Lettuce leaves

6 hamburger buns
Directions
Make the chile lime mayo

1. In a bowl, mash everything together until completely combined. You should have about 1/2 cup. Transfer the chile lime mayo to a jar with a lid and stash it in the fridge for up to 1 week.

Make the black bean burgers

2. In a large bowl, mash the black beans until smooth using a potato masher or a fork. It's okay if some of the beans are still whole. Add the bread crumbs, oats, ketchup, and carrot to the mashed beans and mix together thoroughly. Don't be afraid to get your hands dirty!

3. Heat 1 teaspoon oil in a skillet over medium heat and cook the onion and zucchini, stirring occasionally, until they're tender and golden brown, 5 to 10 minutes. Add the onion and zucchini to the bean mixture and combine.

4. Toss the garlic, jalapeño, cilantro, cumin, oregano, chili powder, and remaining 2 tablespoons oil in a blender and pulse a few times to get things combined and then purée until a creamy paste forms. Add this paste to the bean mixture, mix it thoroughly, and season it with the salt and pepper.

5. If you bought popped amaranth, dump it on a plate. If you bought unpopped amaranth and need to pop it, heat a deep-sided pot or wok over medium heat. Toss in just enough amaranth to make a single layer, partly cover the pot with a lid, and cook until the amaranth pops. Turn the popped amaranth into a bowl and repeat until you have about 1 cup.

6. Shape the bean mixture into balls the size of golf balls and flatten them into patties 1/2 to 3/4 inch thick. Dredge both sides of each patty in the popped amaranth to completely coat. Place the finished patties on an empty plate. (Your black bean burger patties are now ready for frying or freezing. If you want to store the patties in a stack, place a small piece of parchment paper between them so they won't stick together. You can refrigerate them for up to 1 week or freeze them for up to 2 months.)

7. If you're cooking the black bean burgers immediately, place a large skillet over medium heat and add just enough oil to slick the surface. Working in batches, fry the burgers until they're nice and brown, about 4 minutes per side. Transfer them to a plate after they are done cooking and then finish cooking the rest of the burgers. If you're cooking the black bean burgers directly from the freezer, allow 5 minutes on each side. You can partly cover the skillet with a lid or another pan to ensure that the burgers cook evenly, inside and out.
Assemble the garnishes

8. While the burgers are cooking, in a small pan over medium-high heat, warm 1 tablespoon oil. Add the asparagus and cook, shaking the pan frequently, until tender, 3 to 4 minutes. Season with salt and transfer to a plate. Then add another 1 tablespoon oil to the pan along with the onion and cook until tender, 3 to 4 minutes. Transfer the onion to the plate with the asparagus. Then sauté the cabbage in the remaining 1 tablespoon olive oil until softened, again 3 to 4 minutes. Remove the pan with the cabbage from the heat, add the vinegar, and gently toss. It can sit there for a few minutes while you finish the burgers.

9. Now it's assembly time! Serve each burger on a hamburger bun with 2 patties, avocado, tomato, lettuce, asparagus, onion, cabbage, and chile lime mayo. Enjoy!
*How To Pop Amaranth
First you need to purchase some amaranth, which you can find packaged or in the bulk bins section of your local health-minded store. Heat a wide, high-sided pot over medium-high heat. (Don't use a short-sided pot or the amaranth will fly everywhere as it pops!) Add just a single layer of amaranth—don't put too much in the pot or it will burn before it pops. And then wait. It'll pop in seconds. Transfer the popped grain to a bowl and add another thin layer to the pot and repeat.
Vegan Black Bean Burger Recipe © 2016 Johannes Riffelmacher and Thomas Kosikowski. Photo © 2016 Kim Schroder & Antine Yzer. All rights reserved. All recipes and photos used with permission of the publisher.
If you make this recipe, snap a photo and hashtag it #LeitesCulinaria. We'd love to see your creations on Instagram, Facebook, and Twitter.