These homemade ice cream bars will evoke childhood memories of your favorite ice cream bars, whether Dove or Haagen Dazs or Blue Bunny. But these are better. And so easy. Here's how to make them with store-bought ice cream.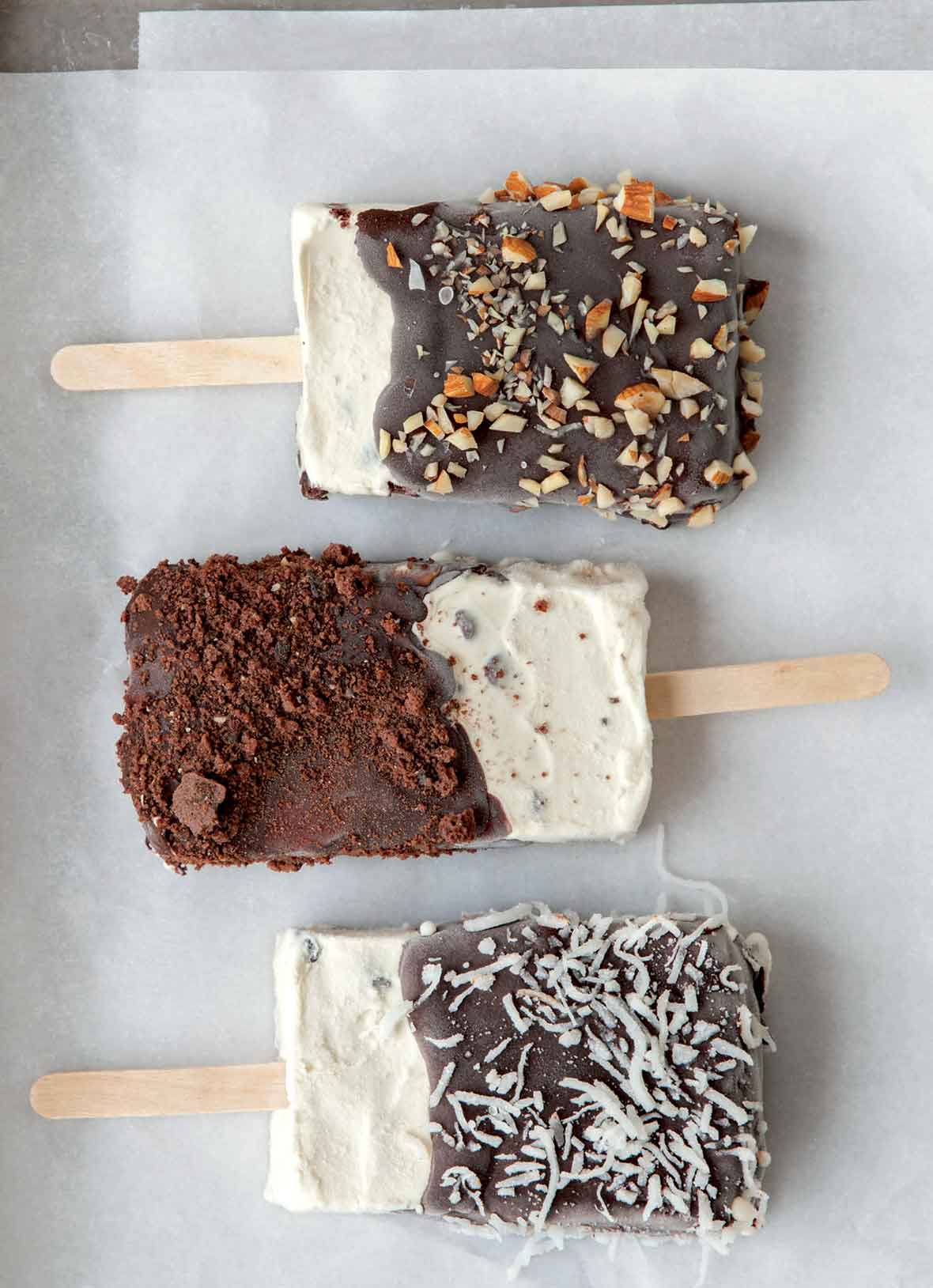 Ice cream bars mean different things to different people. To some, ice cream bars mean Dove bars with creamy vanilla ice cream cloaked in either dark or milk chocolate. To others it means the Schwan's truck. To those of us from the midwest it means Blue Bunny. What we're trying to say is ice cream bars are a very, very personal thing. Which is exactly why we love this easy homemade ice cream bars recipe, which essentially allows us to make whatever combination of ice cream, chocolate, and coating we fancy. So go on. Recreate the ice cream bar of your childhood. Create the ice cream bars of your dreams. Or do both. And then kindly let us know in a comment below which creative collision of ice cream, chocolate, and coatings you concocted. (If you do so as you're sitting at the computer with a melting homemade ice cream bar in hand, beware it dribbling down your arm and dripping from your elbow onto your keyboard.)–Renee Schettler Rossi
Homemade Ice Cream Bars
Quick Glance
25 M
12 H

Makes 8
Special Equipment: 8 wooden craft sticks
Print Recipe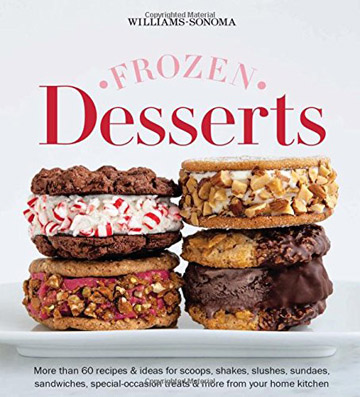 Ingredients
1 quart (1 liter) your favorite store-bought or homemade ice cream*, softened

1 1/4 pounds (625 grams) bittersweet or semisweet chocolate, chopped

2 tablespoons (30 ml) grapeseed or other mild olive or vegetable oil

Chopped almonds, cookie crumbs, shredded coconut, crushed English toffee, jimmies, funfetti, or toppings of your choice
Directions
1. Line a 9-inch (23-cm) square metal baking pan with plastic wrap, allowing it to overhang about 4 inches (10 cm) on 2 opposite sides. Smooth the plastic wrap so that it fits the contours of the pan and is as even as possible.

2. Using a rubber spatula, spread the ice cream into the prepared pan, pressing it in as smoothly and evenly as possibly. Fold the overhanging plastic wrap over the ice cream, then wrap the pan securely with more plastic wrap. Freeze until firm, at least 2 to 3 hours.

3. Line a baking sheet with parchment paper. Remove the pan from the freezer and unwrap the outer layer of plastic wrap. Using the overhanging plastic wrap, lift the entire slab of ice cream out of the pan and place it on a cutting board. Grab a long, sturdy knife and cut the ice cream into 8 equal rectangles. Use a metal spatula to separate the rectangles and transfer them to the prepared baking sheet, spacing them at least 2 inches (5 cm) apart. Insert a craft stick into one short side of each rectangle. Cover the baking sheet with plastic wrap and freeze until firm, at least 2 to 3 hours.

4. In a heatproof bowl, combine the chocolate and oil. Place over but not touching a pan of barely simmering water and heat, stirring gently, until the chocolate melts and the mixture is smooth. Remove from the heat and let cool, stirring occasionally, until the mixture is barely lukewarm, 15 to 30 minutes.

5. Place the toppings of your choice into separate bowls. Remove the ice cream bars from the freezer. Working quickly, lift up 1 bar by its stick. Dip the ice cream bar into the chocolate, covering the ice cream partially and letting any excess chocolate drip back into the bowl. Sprinkle with the topping. Return the bar to the baking sheet. Repeat with the remaining ice cream bars.

6. Freeze the ice cream bars, uncovered, until the ice cream and coating are firm, at least 2 to 3 hours. Consume immediately with great glee or, for longer storage, wrap each bar individually in plastic wrap and return them to the freezer.
*Best Type of Ice Cream for this Recipe
If using store-bought ice cream, you want to select a hard, dense ice cream rather than one that has a lot of air whipped into it and, as a consequence, is super soft. We've found Breyers and Edy's brand ice creams to be a little too soft to set up properly as ice cream bars.
Recipe Testers Reviews

Well, I think I was just chosen as Grandmother of the Year with these homemade ice cream bars! What a simple treat to make and keep in the freezer. For a speedier product, I used store-bought vanilla ice cream. All of the freezing times after pressing the ice cream into the pan, cutting the ice cream into bars, and dipping them in chocolate should definitely be observed. My ice cream took at least 2 to 3 hours to refreeze after each process. I pulled the plastic wrap out of the pan and cut the pops on a cutting board. Work fast! I used chopped nuts and sprinkles on the chocolate. I think next time I'll do more than 1 quart of ice cream to make the pops thicker. I feel the sticks will stay in place better if the ice cream is a little thicker. This is a fun treat for the summer months!
Homemade Ice Cream Bars Recipe © 2015 Weldon Owen & Williams-Sonoma. Photo © 2015 Weldon Owen. All rights reserved. All recipes and photos used with permission of the publisher.
If you make this recipe, snap a photo and hashtag it #LeitesCulinaria. We'd love to see your creations on Instagram, Facebook, and Twitter.