Poached nectarines in rosé syrup. Simple as can be in execution. Sophisticated in presentation. Lovely through and through.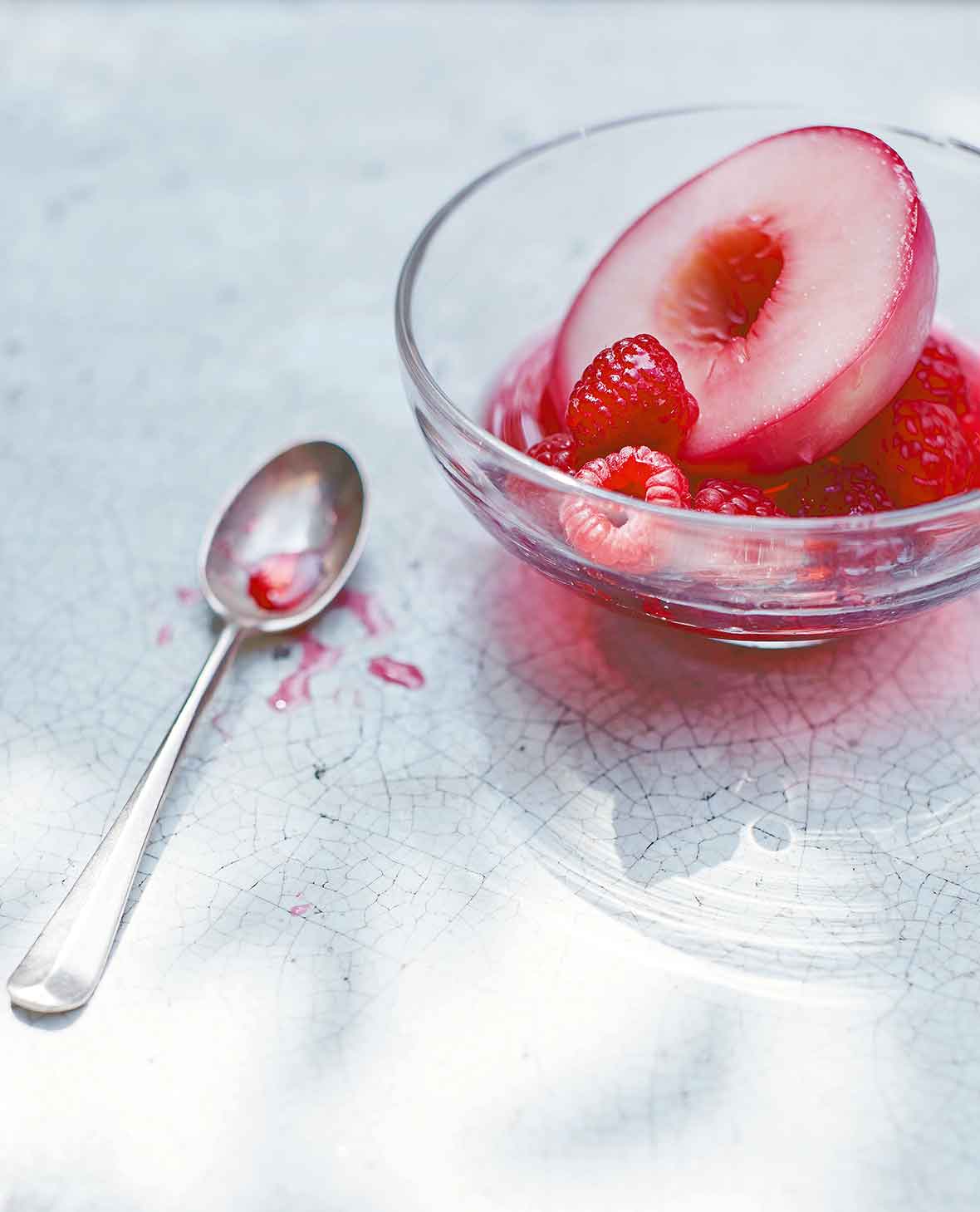 Stunning. That's what we think of these poached nectarines, a simple yet spectacular late-summer dessert for grown-ups. The recipe is an almost embarrassingly simple equation of sweetly tart stone fruits simmered in wine and sugar that yields a taste that's far more complex than you'd imagine. Of course, there's no need to tell guests just how little effort it took.–Renee Schettler Rossi
Which Other Stone Fruits Can You Use in This Recipe?
It's tempting to try this lovely poached nectarines recipe with other stone fruits. Author Diana Henry fancies the slight tartness and fragrance of white nectarines for this particular combination of ingredients, which tempers the tart with a sweet wine syrup. Although she concedes that in a pinch, white peaches work as a capable stand in. Beyond that, tempting though it may be, forget it. Plums and pluots lack the requisite delicateness for poaching and their more robust flavor fights with the nuanced rosé syrup.
Poached Nectarines
Quick Glance
15 M
1 H

Serves 6
Print Recipe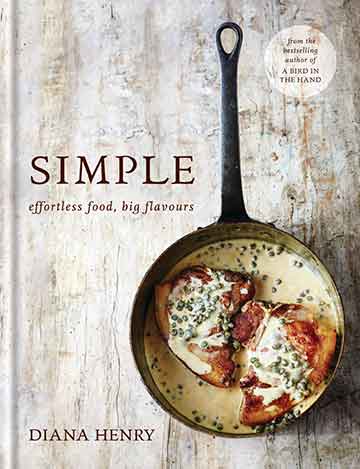 Ingredients
2 1/2 cups (593 ml) rosé wine

1 cup plus 2 tablespoons (223 grams) granulated sugar (or less if your sweet tooth is minimally sweet)

2 strips lemon zest, preferably organic (each about 1/2 inch wide by 1 1/2 inches long)

Juice of 1/2 small lemon (about 1 tablespoon)

6 ripe white nectarines (or substitute white peaches), halved and pitted but not peeled

1 1/2 cups raspberries (about 1 pint or 350 grams)
Directions
1. Grab a saucepan or stock pot that's large enough to hold all the halved nectarines or peaches in a single layer. Add the wine, sugar, lemon zest, and juice, bring to a boil, and stir until the sugar dissolves while you pour what's left of that bottle of rosé into a glass and leisurely sip it.

2. When the sugar is completely dissolved, reduce the heat beneath the rosé syrup to medium-low and add the nectarines. Very gently simmer the nectarines, uncovered, carefully turning them over every so often, until they're tender throughout, 8 to 12 minutes. Check for doneness by piercing the nectarines with the tip of a paring knife. You want the knife to slip in easily but with a touch of resistance because the nectarines will continue to soften slightly after they're removed from the liquid. The exact timing will depend on just how ripe your nectarines. Use a slotted spoon or tongs to remove each nectarine half as it's ready and place it on a rimmed baking sheet to cool slightly.

3. When all the nectarines have been removed from the rosé, increase the heat to medium and simmer until it's reduced and slightly syrupy and either measures 1 to 1 1/2 cups, about 10 minutes. The intensity of the flavors will intensify the longer you simmer the syrup. Be careful to take a sip occasionally and be careful not to reduce it to the point where it tastes like cough syrup. Turn off the heat and let the syrup cool to room temperature. The syrup will thicken more as it cools.

4. Meanwhile, if peeled nectarines are desired, using your fingertips, carefully slip the skin from the nectarines. If the skin adheres, grab a paring knife, place the tip beneath the edge of the skin, and gently tug.

5. Place the poached nectarines in a serving dish and pour in the rosé syrup. Cover and refrigerate for at least 15 minutes and up to 24 hours.

6. Just before serving, gently stir in the raspberries and coat them with the syrup, being careful not to crush the berries. Spoon the nectarines, raspberries, and syrup into small dishes.
Poached Nectarines Recipe © 2016 Diana Henry . Photo © 2016 Mitchell Beazley. All rights reserved. All recipes and photos used with permission of the publisher.
If you make this recipe, snap a photo and hashtag it #LeitesCulinaria. We'd love to see your creations on Instagram, Facebook, and Twitter.