These orange madeleines would make Proust swoon. No madeleine tin? No worries. These easy cookie-like cakes are just as lovely when baked in a mini-muffin pan.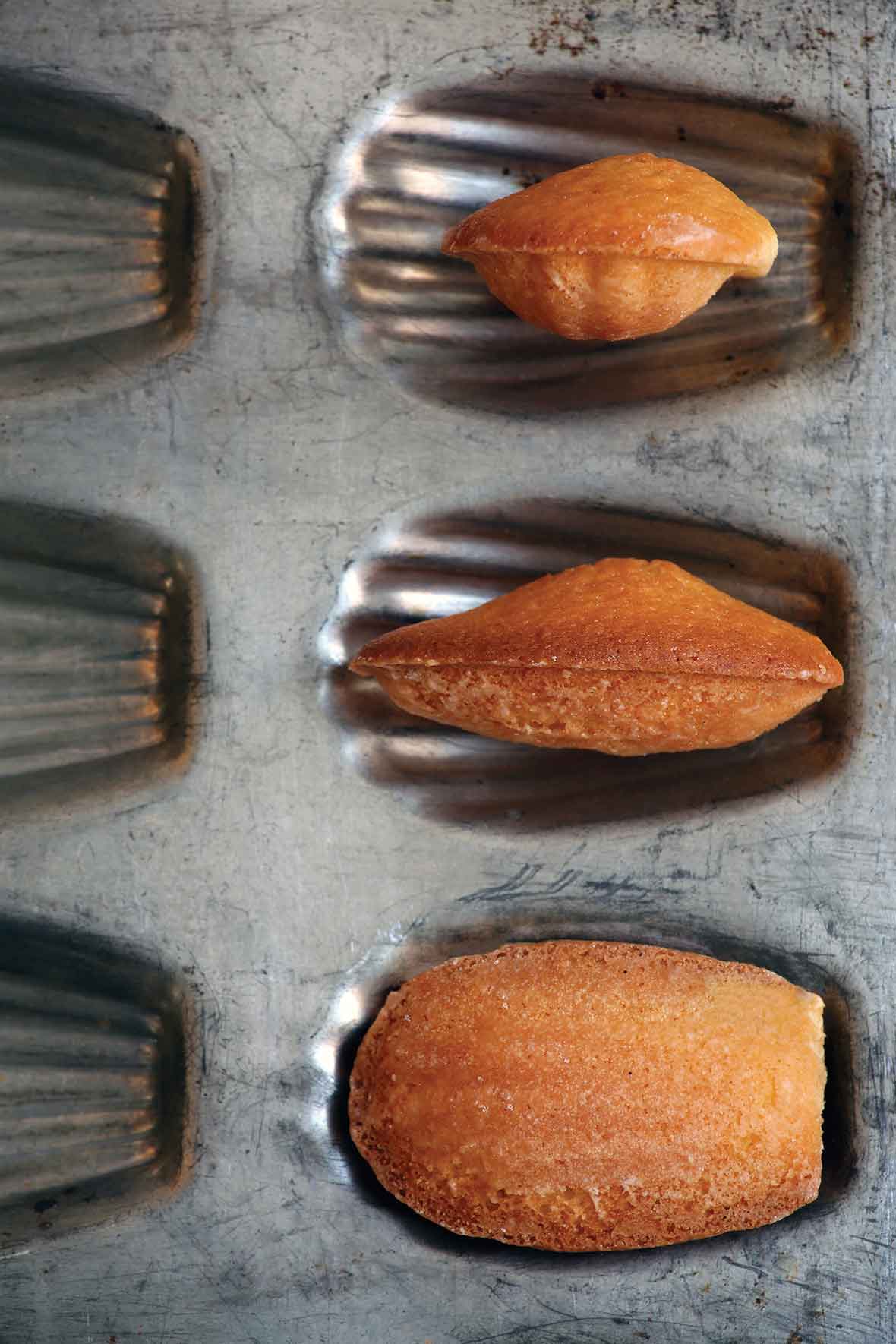 These orange madeleines are tender, buttery, and enhanced with a subtle citrus lilt not terribly unlike the madeleine of Proust's youth. No madeleine tin? No worries. These cake-like cookies are just as easy and lovely when made in a mini-muffin pan, minus the characteristic scallop-shape indentations. –Angie Zoobkoff
What Exactly Did Proust Say About Madeleines?
Ever tell yourself you're going to peruse the madeleines passage from Marcel Proust's In Search of Lost Time so you knew firsthand what the heck the big deal is…and then never, ever get around to it? Look no further. "And suddenly the memory revealed itself. The taste was that of the little piece of madeleine which on Sunday mornings at Combray (because on those mornings I did not go out before mass), when I went to say good morning to her in her bedroom, my aunt Léonie used to give me, dipping it first in her own cup of tea. The sight of the little madeleine had recalled nothing to my mind before I tasted it; perhaps because I had so often seen such things in the interval, without tasting them, on the trays in pastry cooks' windows, that their image had dissociated itself from those Combray days to take its place among others more recent; perhaps because of those memories, so long abandoned and put out of mind, nothing now survived, everything was scattered; the forms of things, including that of the little scallop-shell of pastry, so richly sensual under its severe, religious folds, were either obliterated or had been so long dormant as to have lost the power of expansion which would have allowed them to resume their place in my consciousness. But when from a long-distant past nothing subsists, after the people are dead, after the things are broken and scattered, still, alone, more fragile, but with more vitality, more unsubstantial, more persistent, more faithful, the smell and taste of things remain poised a long time, like souls, ready to remind us, waiting and hoping for their moment, amid the ruins of all the rest; and bear unfaltering, in the tiny and almost impalpable drop of their essence, the vast structure of recollection."
Orange Madeleines
Quick Glance
25 M
2 H

Makes 12 large or 24 small
Special Equipment: Metal madeleine tins (silicone madeleine molds will prevent your little cakes from turning a lovely shade of golden brown) a or mini muffin pans
Print Recipe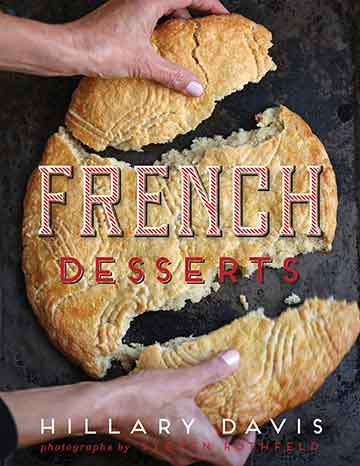 Ingredients
Email Grocery List
For the orange madeleines

1 orange, preferably organic, rinsed, dried, microplaned for the zest and then juiced

2 large eggs

1 large egg yolk

1/2 cup (100 grams) granulated sugar

1 teaspoon (5 ml) vanilla extract

1 cup (120 grams) cake flour

1 teaspoon (4 grams) baking powder

4 ounces (113 grams) salted butter, melted and still warm

For the orange glaze

3/4 cup (85 grams) confectioners sugar

Enough orange juice to make spreadable glaze (about 3 tablespoons)
Directions
Make the orange madeleines

1. In a large bowl, whisk together the eggs, egg yolk, and sugar to combine. (Make the batter by hand rather than with an electric mixer to ensure tender madeleines.) Whisk in half the orange zest, 1 teaspoon orange juice, and the vanilla. Sift in the flour and baking powder and stir just until combined. Pour in the butter and whisk just until thoroughly incorporated. Cover with plastic wrap and refrigerate for 1 hour.

2. Preheat the oven to 375°F (190°C). Butter and flour madeleine tins or mini muffin pans and place them in the freezer until ready to use.

3. Pour the batter into the madeleine tins or mini muffin pans until each indentation is just barely completely filled, trying to make a mound in the center. Bake until puffed and golden brown on top, 8 to 10 minutes if you're using small madeleine tins and 14 to 16 minutes if using large madeleine tins or mini muffin pans.

4. Let the madeleines cool in the tins for 2 minutes before turning them onto wire racks to cool for at least 20 minutes before glazing.

Make the orange glaze

5. Mix the confectioner's sugar with just enough orange juice to make an opaque, thick, yet spreadable glaze.

Assemble the madeleines

6. Spread some glaze over each madeleine with a pastry brush, immediately sprinkle the remaining orange zest over the tops, and let rest for about 30 minutes before serving.
Recipe Testers Reviews
Orange Madeleines Recipe © 2016 Hillary Davis. Photo © 2016 Steven Rothfeld . All rights reserved. All materials used with permission.
If you make this recipe, snap a photo and hashtag it #LeitesCulinaria. We'd love to see your creations on Instagram, Facebook, and Twitter.