This rye sourdough starter can change your life. Seriously. It not only creates a traditional rye bread with all the flavor of classic bread but it yields health benefits as well when compared to commercially made wheat bread. Here's how to make it.
It's not hard to make a rye sourdough starter from scratch. Some sourdough starters rely on wild yeasts that live in the air, others on acid-producing bacteria present in buttermilk, yogurt, pineapple juice, and the like, and still others start with commercial yeast or store-bought starters. Fact is, none of these additives is necessary. All it really takes to build a delicious and robust rye sour culture, or starter, is some whole-grain rye flour, water, a warm place, and patience. [Editor's Note: And when your traditional rye sourdough starter is complete, the very first thing you're going to want to do is use it to make this Galician rye bread.]–Stanley Ginsberg
Rye Sourdough Starter
Quick Glance

(1)

10 M
7 D

Makes enough to bake bread
Print Recipe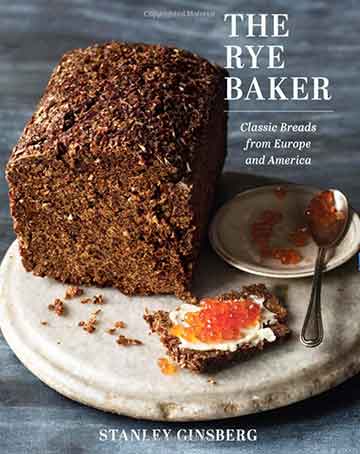 Ingredients
Email Grocery List
Day 1: Make the Rye Sourdough Starter
Days 2 to 7: Refresh the Rye Sourdough Starter
Days 8 and Beyond: Maintain the Rye Sourdough Starter
Directions
Day 1: Make the rye sourdough starter
Start with equal amounts of organic rye flour and water by weight. Dump them in a nonreactive (glass, porcelain, stainless-steel, plastic)
container
, mix by hand into a stiff paste, cover, and let stand at room temperature (68 to 72°For 20 to 22°C) for 24 hours.
☞

Tester tip:
Occasionally the yeast normally present in whole grains fail to establish itself in a new culture; if, after 3 or 4 days, the culture darkens, develops a mold, or smells bad, dump the whole batch and start over. After a week, the culture, or sourdough starter, will be ready to use or to be stored refrigerated in an airtight container for a couple days. [Editor's Note: If storing the sourdough starter for more than a couple days, you'll need to maintain it, which we explain how to do just below.]
Days 2 to 7: Refresh the rye sourdough starter
The next day, discard all but 70 grams of the culture and mix the remainder with the refresh ingredients, cover, and let stand. Repeat each day, discarding all but 70 grams of the preceding day's culture.
☞

Tester tip:
The most important point to remember at the early stages is to feed the sourdough starter daily. Even when it shows no apparent fermentation, the yeast is busy multiplying and consuming nutrients at a very high rate. By the second or third day, it will swell, show bubbles, and give off a clean sour smell. Over the next few days the activity will become more and more vigorous and the smell more intense.
Days 8 and Beyond: Maintain the rye sourdough starter
In a perfect world—or in a working bakery—sourdough starters are refreshed daily. That said, daily feedings demand both a degree of dedication and abundant flour supplies that are impractical for all but the most committed home bakers. You can get by refreshing your starter every 36 hours or so.
Mix the
rye flour
, water, and rye sourdough starter by hand until incorporated. Cover and ferment at room temperature (68 to 72°F or 20 to 22°C) overnight or for 10 to 12 hours. The sponge will be very bubbly, have a clean sour smell, and will have tripled in volume. Store refrigerated in an airtight container and it will last indefinitely.
Originally published January 21, 2017.
Print Recipe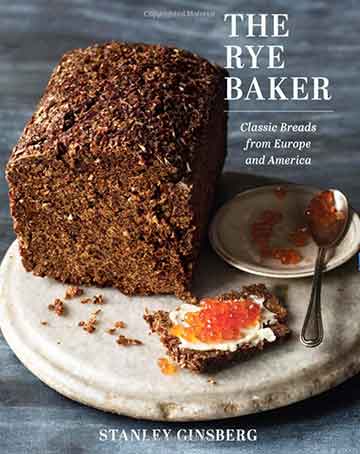 Recipe Testers Reviews

The rye starter was easy to make and quick. It took about 5 minutes each of the 7 days. Mine smelled great and seemed consistent after the week of feedings. I switched to the refresh amounts after that and it stayed nice and healthy.
During the buildup, you end up tossing about 2/3 of it away. I definitely recommend a scale versus just using volume measurements.
Rye Sourdough Starter Recipe © 2016 Stanley Ginsberg. Photo © 2016 Quentin Bacon. All rights reserved. All materials used with permission.
If you make this recipe, snap a photo and hashtag it #LeitesCulinaria. We'd love to see your creations on Instagram, Facebook, and Twitter.