Learn how to make a perfect smoothie with this simple formula that includes fruits, vegetables, flavor boosters, healthy fats, and natural sweeteners. Say goodbye to boring blends forever.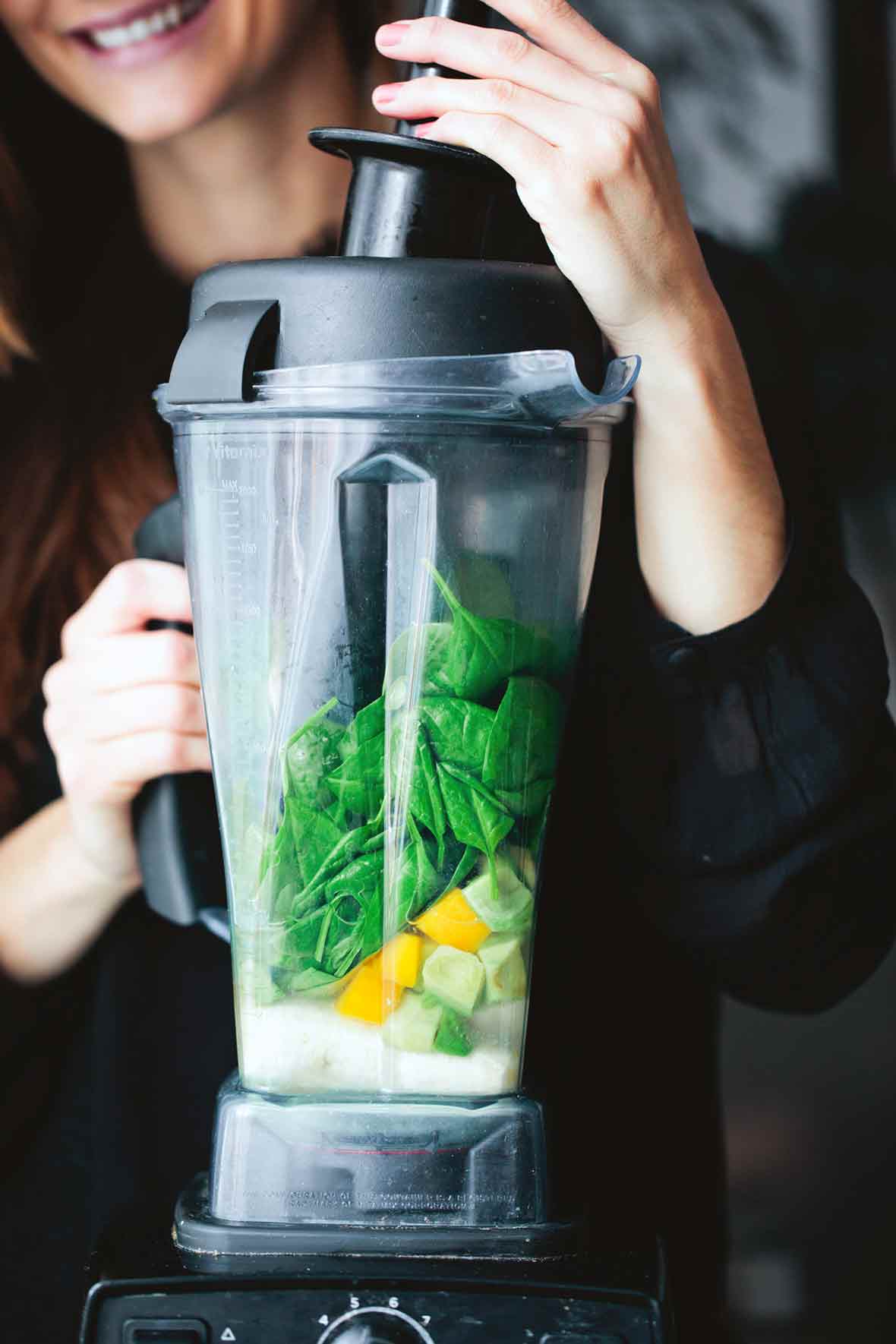 Whether you're completely new to the smoothie game or your toss-some-random-stuff-in-the-blender-and-hope-for-the-best approach isn't wowing you or your go-to smoothie is feeling a little ho-hum, we have a simple solution. Try this simple formula for how to make a perfect smoothie that's not only healthy but crave-worthy. It provides you with precise proportions for the various essential components of liquid, fruit, and vegetables (if you please) as well as some optional things you may (or may not) wish to sneak into your smoothie to make it more potent or palatable or both. And there's still ample room for freewheeling. Our testers have offered their fave blended concoctions below. Let us know in a comment below.–Angie Zoobkoff
HOW TO FREEZE BANANAS, AVOCADOS, MANGO, AND MORE!
Okay, so it may not require an engineering degree to make a smoothie, but it does require having everything available to you when you need it. Which means that the banana that was perfectly ripe 4 days ago isn't going to work out so well. Same goes for that avocado. And that mango. Unless, of course, you freeze them to have at your disposal whenever the smoothie need arises. And we have the perfect approach for how to freeze bananas. Which means there's a perpetual stash in your freezer of whatever you need ready whenever you are—and not have the situation be the other way around.
How to Make a Perfect Smoothie
Quick Glance
10 M
15 M

Serves 1 to 2
Print Recipe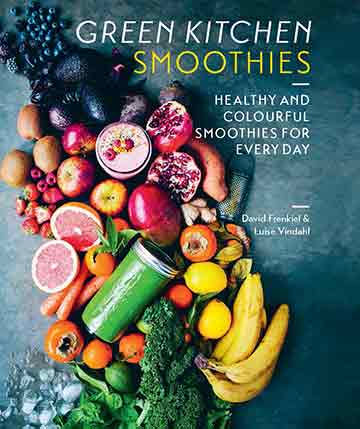 Ingredients
Email Grocery List
For the liquid base (about 1 cup total)

Water

Coconut water

Milk or plant milk (unsweetened)

Fruit juice (not from concentrate)

Vegetable juice (not from concentrate)

Plain unsweetened yogurt

Kefir

Tea (cooled)

For the fruit, fresh or frozen (1 to 2 cups total)

Banana

Berries

Cherries

Mango

Apple

Pineapple

Peach

Pear

Avocado

Persimmon

Papaya

Orange

Grapefruit

Grapes

Kiwi

Passion fruit

Cooked pumpkin

For the optional vegetable (1/2 to 1 cup total)

Romaine lettuce

Kale

Chard

Celery

Cucumber

Bell pepper

Broccoli

Rocket leaves

Dandelion greens

Carrots

Fennel

Zucchini

For the optional boosters and flavorings (as many as you'd like!)

Dry spices (cinnamon, ginger, cardamom, turmeric, saffron)

Fresh herbs

Fresh ginger

Fresh turmeric

Cacao powder or nibs

Nuts

Desiccated coconut

Seeds

Protein powders (hemp, pea, brown rice, whey)

Superfood powders

Bee pollen

Coffee (cooled)

For the optional healthy fat (choose 1 & use 1 to 2 teaspoons)

Coconut oil

Flax oil

Olive oil

Omega-3 oil from fish or algae

Evening primrose oil

For optional extra-thick smoothies (about 1 tablespoon)

Nut butter

Seed butter

Chia seeds

Flaxseeds

Psyllium seeds

Rolled oats (or cooked oatmeal)

Unsweetened Greek yoghurt

Cooked white beans

Tofu (silken or soft)

For the optional sweetener (choose one)

Soft dates

Dried figs, prunes or apricots

Raw honey

Pure maple syrup

Stevia

Frozen Bananas
Directions
1. In a high-speed blender, combine your selection of base, fruits, vegetables, flavorings, healthy fats, thickeners, and sweeteners. If you are not using any frozen fruits or vegetables, toss in a handful of ice cubes.

2. Blend on high speed until very smooth, 2 to 3 minutes. Serve immediately.
Recipe Testers Reviews
How to Make a Perfect Smoothie Recipe © 2016 David Frenkiel | Luise Vindahl. Photo © 2016 David Frenkiel. All rights reserved. All materials used with permission.
If you make this recipe, snap a photo and hashtag it #LeitesCulinaria. We'd love to see your creations on Instagram, Facebook, and Twitter.