This beet salad with feta and pumpkin seeds is a stunning jumble of healthy feel-good food. Here, roasted beets and salted pumpkin seeds are tossed with peppery watercress and topped with tangy feta and homemade vinaigrette.
It's not overpromising to say that this vibrant, zesty salad will jolt awake both your table and your tastebuds. You'll first swoon at the jewel-toned beets and vibrant greens but get ready to do a happy dance after experiencing the perfect balance of sweet and salty. Don't omit the pumpkin seeds—they bring just the right counterpunch to the earthy beets and salty feta. And we expect you to be plenty glad that the recipe makes extra for snacking. Happy dance #2.–Jenny Howard
Beet Salad with Feta and Pumpkin Seeds
Quick Glance
30 M
3 H, 15 M

Serves 4 to 6
Print Recipe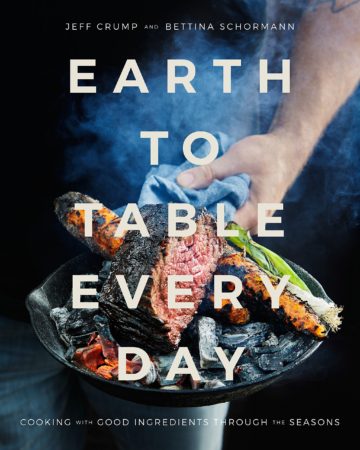 Ingredients
For the beet salad

4 pounds small beets, mixed colors if desired

1/2 cup plus 2 tablespoons extra-virgin olive oil

1/2 teaspoon kosher salt

1/4 cup water

6 tablespoons sherry vinegar

1 shallot, thinly sliced

For the salted pumpkin seeds

1 1/2 cups raw pumpkin seeds

1 teaspoon extra-virgin olive oil

1/4 teaspoon kosher salt

For the House Vinaigrette

3 tablespoons chopped red onion

2/3 cup olive oil

1/4 cup canola oil or other neutral tasting oil

1/4 cup unseasoned rice vinegar

1 tablespoon granulated sugar

1 teaspoon grainy Dijon mustard

Kosher salt and freshly ground black pepper

To serve

4 cups packed watercress leaves

1/4 cup House Vinaigrette

4 ounces feta cheese, crumbled

Kosher salt and freshly ground black pepper
Directions
Make the beet salad

1. Preheat the oven to 400°F (200°C).

2. Cut any greens off the beets and discard or reserve for another use, leaving about 1/2 inch (1 cm) of stem. Scrub the beets under running water and pat dry with paper towels. Place the beets in a large roasting pan and toss with 2 tablespoons olive oil and salt. Pour the water into the roasting pan and cover tightly with foil. Roast beets until tender when pierced with a knife, 50 to 60 minutes. Note that roasting time will depend on the size and type of beets.

3. Remove foil from the roasting pan and set aside until the beets are cool enough to handle. Peel the beets and then slice into wedges.

4. In a medium bowl, whisk the remaining 1/2 cup olive oil, sherry vinegar, and shallot. If using more than a single color of beet, divide the dressing into multiple bowls to prevent darker beets from bleeding their colored juices into the lighter beets. Add the beet wedges to the bowl(s) and toss with the dressing. Marinate the beets for at least 2 hours at room temperature, or refrigerate, covered, for up to 12 hours.

Make the salted pumpkin seeds

5. While the beets are marinating, set a large cast-iron skillet over medium heat. Add the pumpkin seeds and toast, stirring constantly, until puffed and slightly brown, about 10 minutes. Drizzle with olive oil, sprinkle with kosher salt, and stir to coat. Remove skillet from the heat. Reserve 1/4 cup pumpkin seeds for the salad. (The remaining pumpkin seeds may be cooled and stored in an airtight container for up to 3 days.)

Make the House Vinaigrette

6. In a blender, combine the onion, oil, vinegar, sugar, mustard, and salt and pepper, to taste, and whiz until creamy, about 1 minute.

For serving

7. Drain the beets and discard the marinade. In a medium bowl, gently toss the marinated beets with the watercress and House Vinaigrette. Garnish with 1/4 cup salted pumpkin seeds and the crumbled feta. Season with salt and pepper and serve.
Beet Salad with Feta and Pumpkin Seeds Recipe © 2018 Jeff Crump | Bettina Schormann. Photo © 2018 Maya Visnyei. All rights reserved. All recipes and photos used with permission of the publisher.
If you make this recipe, snap a photo and hashtag it #LeitesCulinaria. We'd love to see your creations on Instagram, Facebook, and Twitter.