Ah, autumn. My favorite time of year. As a kid, I loved when the leaves started to turn, and I went back to school. (Yes, I was one of those nerdy kids who actually liked learning.) The One and I met and wooed during autumn thirty years ago. Our fire pit is filled with wood and lit.
And for me, there's no better season to bake than autumn. In our home, when temperatures drop, the oven goes on. Then, of course, there are all those amazing ingredients spilling out of farm stands: apples, pears, pumpkin, squash, grapes, and more.
Local orchards open their gates for families to pick their own fruit. (Our favorite is Averill Farms.) Apple cider (sparkling and still), caramel apples, and apple butter are everywhere.
So below are some of my favorite autumn desserts. I'm partial to the pumpkin cake with maple cream cheese frosting, sour cream apple pie, and the pear and cardamom caramel upside-down cake.
I hope you like them as much as we do.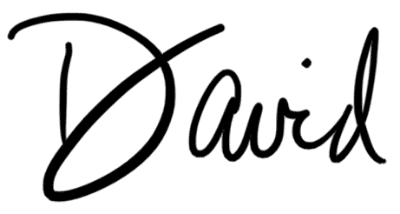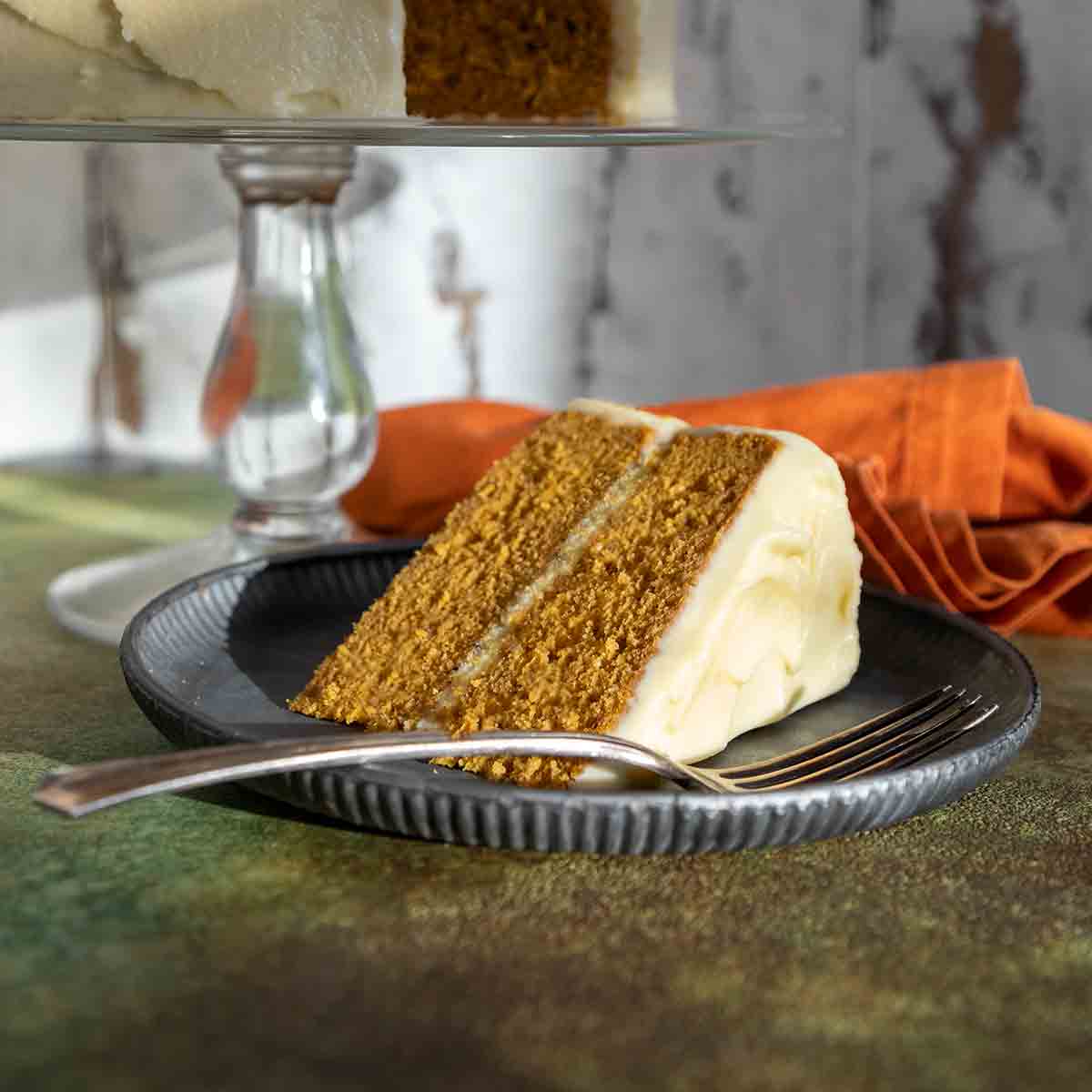 Pumpkin Cake With Maple Cream Cheese Frosting
This pumpkin cake with maple cream cheese frosting is spiced with cinnamon, ginger, nutmeg, and cloves. All the essential pumpkin spice flavors tempered with the creamy coolness of cream cheese frosting. One of my most popular cakes.
Recipe
This pumpkin cake is amazing! So delicious! I made it for my husband's birthday 18 months ago with some candied pecans and I am still getting requests from people to make it for them too.

Catherine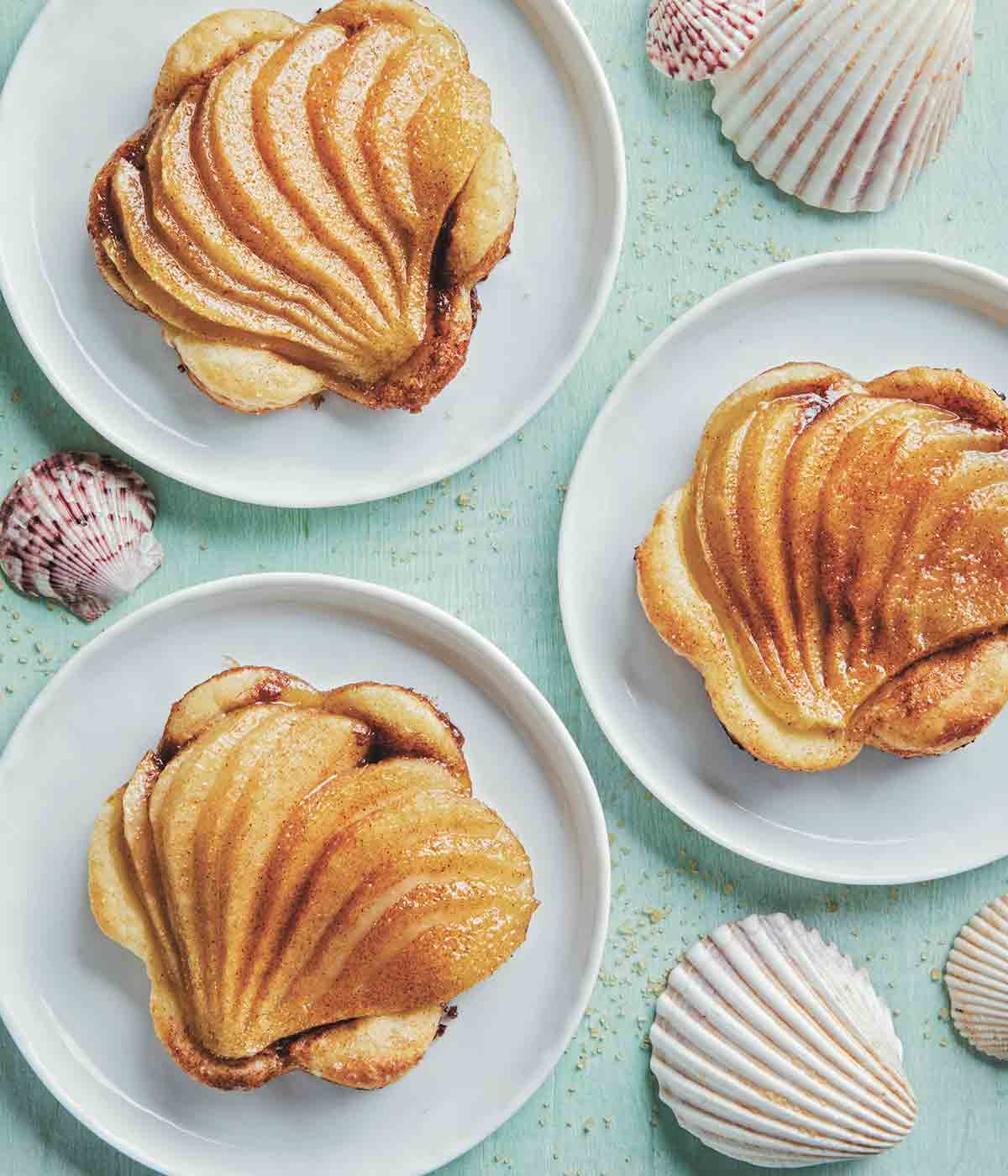 Cinnamon Pear Tarts with Puff Pastry
Sweet cinnamon-sugar pears are baked atop puff pastry to make these adorable pear tarts. It's an easy, impressive fall dessert.
Recipe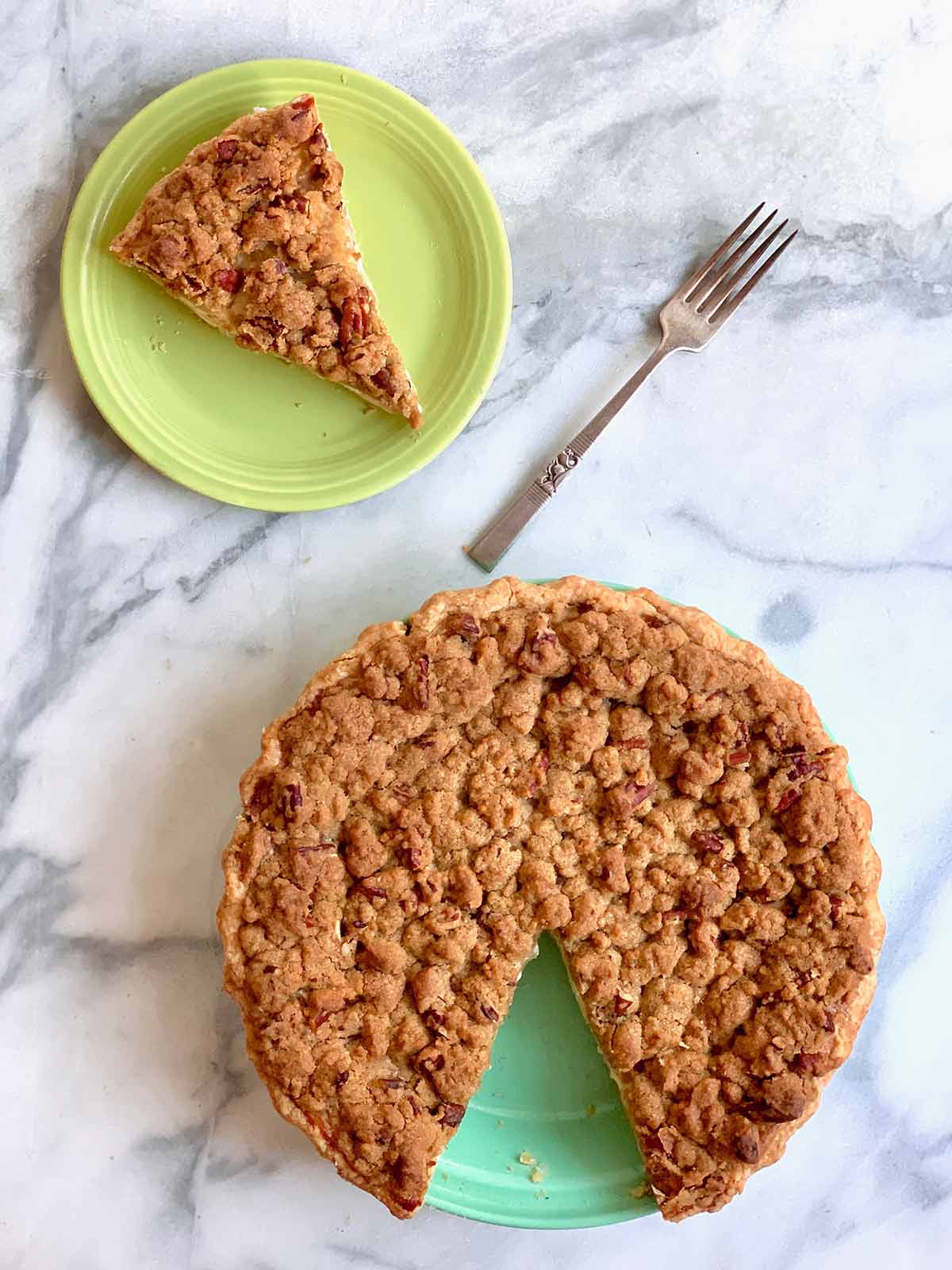 Sour Cream Apple Pie
This sour cream apple pie is filled with layers of thinly sliced apples and a sour cream filling and then the whole shebang is smothered with a buttery streusel topping. What's not to love?!
Recipe
This apple pie was amazing! My husband said it was the best apple pie he's ever had. My son took one forkful and then just picked it up with his hands and gobbled the whole thing down! Yum!

Pat t.
Pumpkin Pots de Crème
These fancy-sounding pumpkin pots de crème are essentially creamy custards made from half-and-half, brown sugar, pumpkin, eggs, and warm spices, topped with maple whipped cream and crushed amaretti cookies. Perfect for entertaining.
Recipe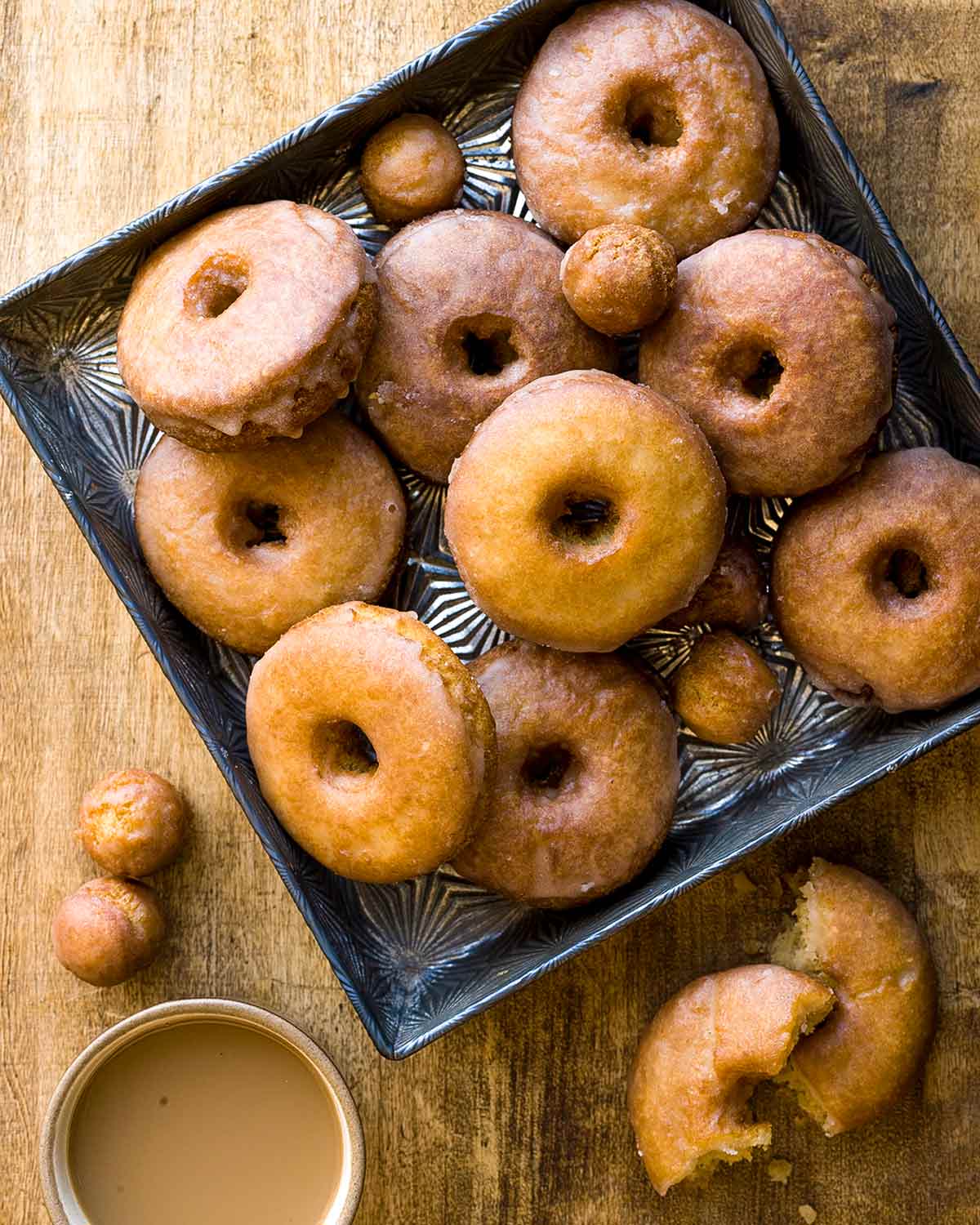 Spiced Cider Doughnuts
You may wonder if making your own doughnuts is worth the effort. Just one bite of these sugar-glazed, spiced-cider doughnut treats will prove it is. The spicy flavor is sure to bring back memories of crisp autumn mornings and relaxing breakfasts in flannel pajamas. These are also delicious tossed with cinnamon sugar instead of glazed.
Recipe
Pear and Cardamom Caramel Upside-Down Cake
I love the flavor balance in this cake: tangy pears, floral cardamom, rich caramel, and, underneath, a moist sponge of orange and almonds. Do try it—your friends and family will think it a triumph.
Recipe
Caramel Apple Slab Pie
Slab pies are perfect for feeding a crowd–or a small group of people who just really, really love pie. My take on the American favorite includes caramel-coated apples and raisins, covered with a nutty crumble topping.
Recipe
Fall Dessert FAQs
Which foods are most common in fall baking?
Autumn means an abundance of apples, pears, and pumpkins. Combined with warm spices, such as cinnamon and nutmeg, they make many popular cozy fall desserts, including apple crumble, maple pumpkin pie, and pear bread.
If, like me, you're partial to apple pie, check out this stunning selection of apple pie recipes. If pumpkin is your favorite autumn dessert ingredient, there are plenty of pumpkin pie recipes to choose from, too.