Father's Day is the time to take care of the guy who takes care of everything. We've got a range of recipes for you, no matter what kind of eater dad is—vegetarian, meat lover, heat-seeker, sweet tooth, or just always hungry. He might still insist on manning the grill but that's just part of his charm.
This winning combination of bacon with maple and Sriracha satisfies any sweet, spicy, and salty craving.
Recipe
These light and fluffy buttermilk pancakes are easy to make and only require a handful of ingredients. What are you waiting for?
Recipe
Pigs in pretzel blankets are a sorta lofty take on a childhood classic. The extra effort compared to the simple version you had as a kid is more than worth it.
Recipe
We love chanterelles best with a steak or pork chop. Keeping a recipe simple is the best practice, and my daughter and I created this one together!
Recipe
To do too much to lobster would be like stuffing caviar into a burrito. Grill it, then choose a support player and enjoy. The classic is, was, and always will be melted butter and lemon. It's a classic for a reason.
Recipe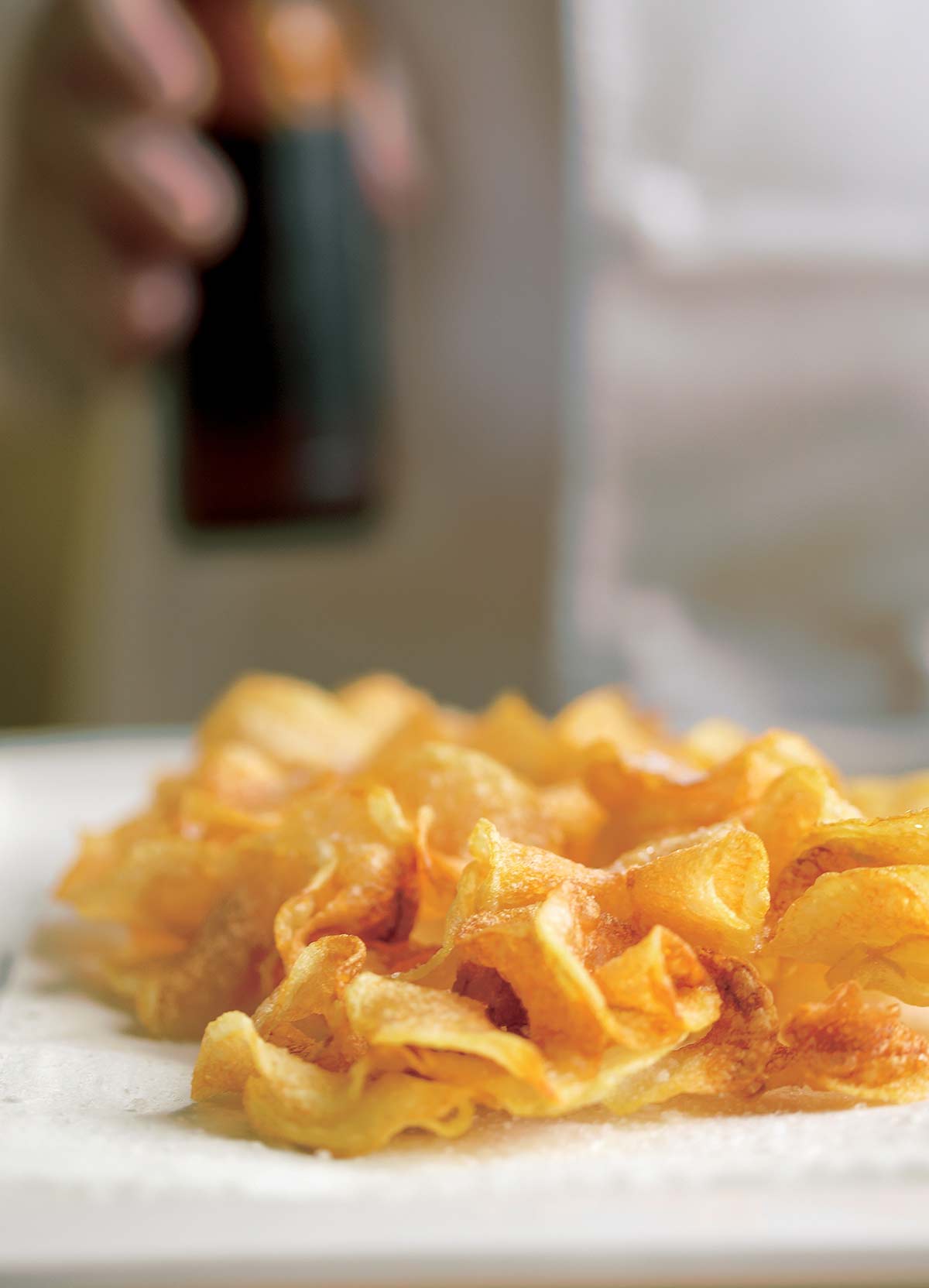 Serve these ribbon fries as you would potato chips, as a nibble with cocktails, alongside a sandwich, or as a side to a main course such as roast chicken.
Recipe
These pastrami burgers with Russian dressing are a jazzed-up version of the classic cheeseburger with the addition of chopped pastrami to the patty and a spicy Russian dressing that stands in for ketchup and mayo.
Recipe
Skip the greasy, gloppy cheese sauce, and enjoy these elevated chili cheese fries that are made with chili powder and a sprinkling of cheddar.
Recipe
This Texas-style smoked whole chicken is made by rubbing whole chickens with an ancho and piloncillo spice rub and then slowly smoking them on your grill or smoker until tender and juicy. Easy and perfect for entertaining a crowd. Here's how.
Recipe
Spicy bacon caramel corn is just what it sounds like. Smoky, salty, spicy, sweetly enticing, and a little difficult to stop eating. Made with beer and a pleasure to nosh alongside the rest of the bottle.
Recipe
Dense and meaty, portobellos are great on the grill. These would be heavenly with slow-cooked and charcoal-grilled beef rib. They also work well as a vegetarian main, and are naturally gluten-free and low carb.
Recipe
Kentucky coffee is an after-dinner drink made with strongly brewed coffee, cream, sugar, and bourbon. It's a superb holiday sipper, and so easy to make.
Recipe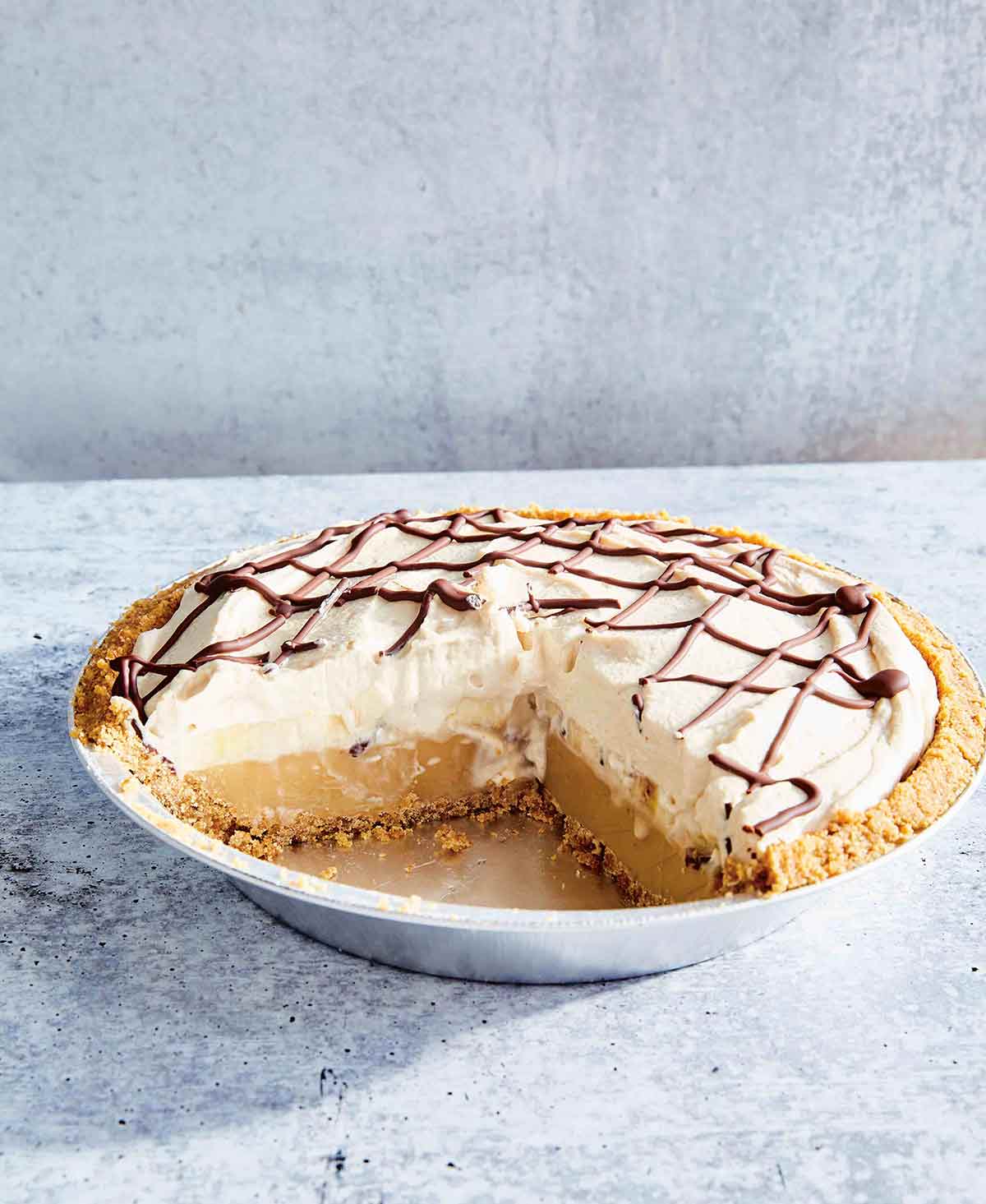 In my version of easy banoffee pie, I add peanut butter to the homemade whipped cream because peanut butter and bananas are so great together (and, yes, so American!).
Recipe
These chewy chocolate brownies have everything we love about boxed brownies but they're so much better. Made with real, recognizable ingredients, these easy brownies have that chew factor and a mega dose of chocolate.
Recipe
© 2021 Leite's Culinaria. All rights reserved. All materials used with permission.