Whether you've got a dedicated smoker or a simple backyard smoking setup, these smoker recipes will turn out every bit as spectacular as the meals at your favorite BBQ joint.
I like to go all out and serve some of the classic sides to go with the smoked meat: mac and cheese, braised collards or turnip greens, potato salad, coleslaw, beans, cornbread, and corn on the cob.
Recipe
Smoked brisket with coffee takes a few of our favorite things and combines them into a meltingly tender, spicy, and smoky masterpiece.
Recipe
This Texas-style smoked whole chicken is made by rubbing whole chickens with an ancho and piloncillo spice rub and then slowly smoking them on your grill or smoker until tender and juicy. Easy and perfect for entertaining a crowd. Here's how.
Recipe
You can smoke the ribs as individual ribs, or you can have your butcher leave them as one large rack that you carve when done. These are sometimes called dinosaur ribs, like what Fred Flintstone eats at the drive-in.
Recipe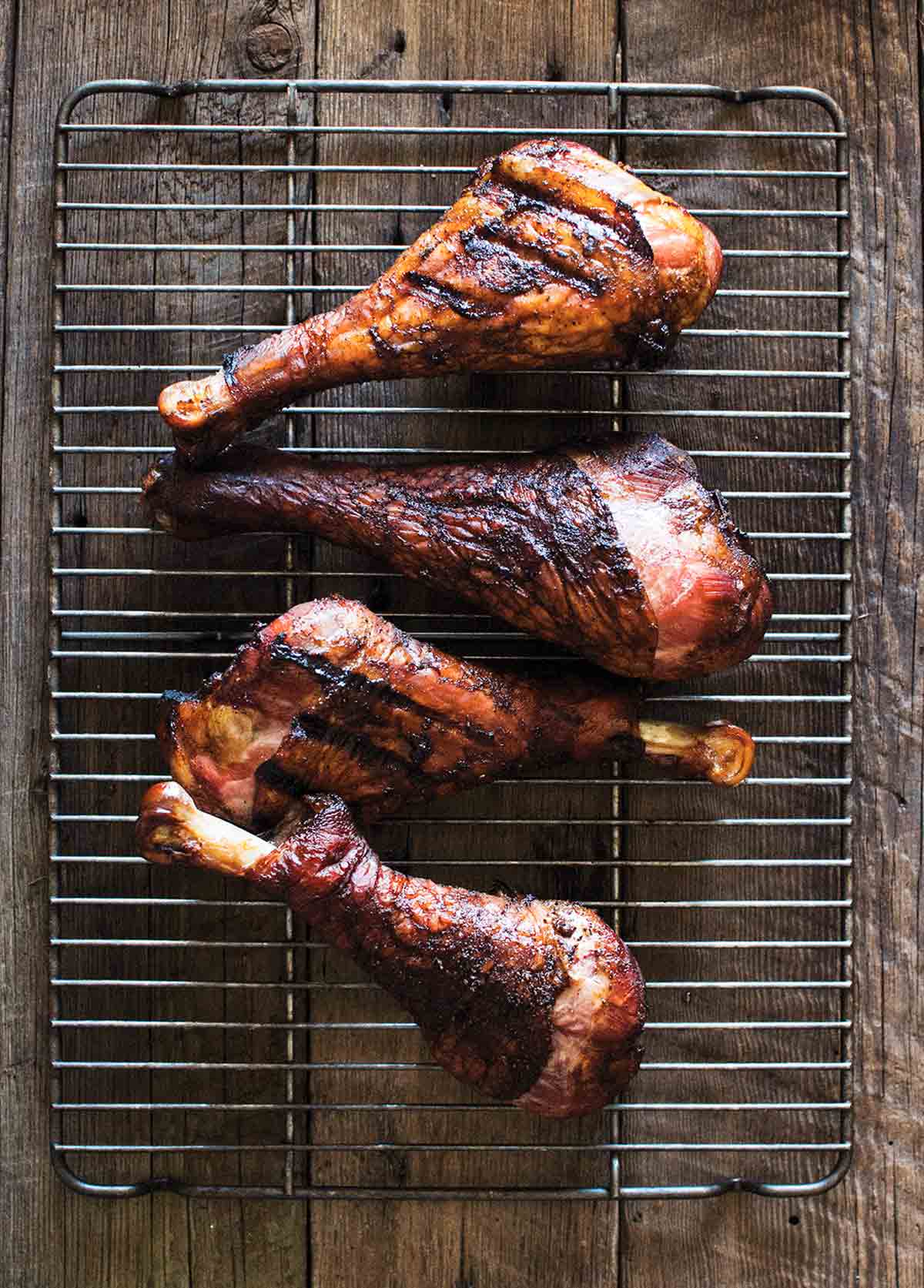 Can smoked turkey legs you make at home possibly be as good as the ones like at the fair or carnival or Renaissance festival or Disney? Actually, they're even better. All it takes is a simple brine and a little patience. Here's how to make them.
Recipe
This smoked prime rib, coated with a sugar spice rub and smothered with a horseradish mustard mixture, becomes slowly infused with smoky flavor and is simply the best prime rib we've ever tried.
Recipe
We want to show people that food without grains, legumes, dairy, or refined sugar can be spectacularly delicious and beautiful, while also nourishing the body and sustaining the earth. Praise the lard!
Recipe
These smoked pickled potatoes are made by brining new potatoes in malt vinegar, deep-frying them, and serving them with homemade aioli.
Recipe
Brining in a very simple salt and sugar brine makes the chicken juicier than a typical bird and it's seasoned throughout. The addition of the dry rub makes it even more flavorful.
Recipe
This smoked Cheddar cheese recipe explains, step by step, how to smoke cheese at home into smoke-imbued exquisiteness. Hickory Farms, be worried.
Recipe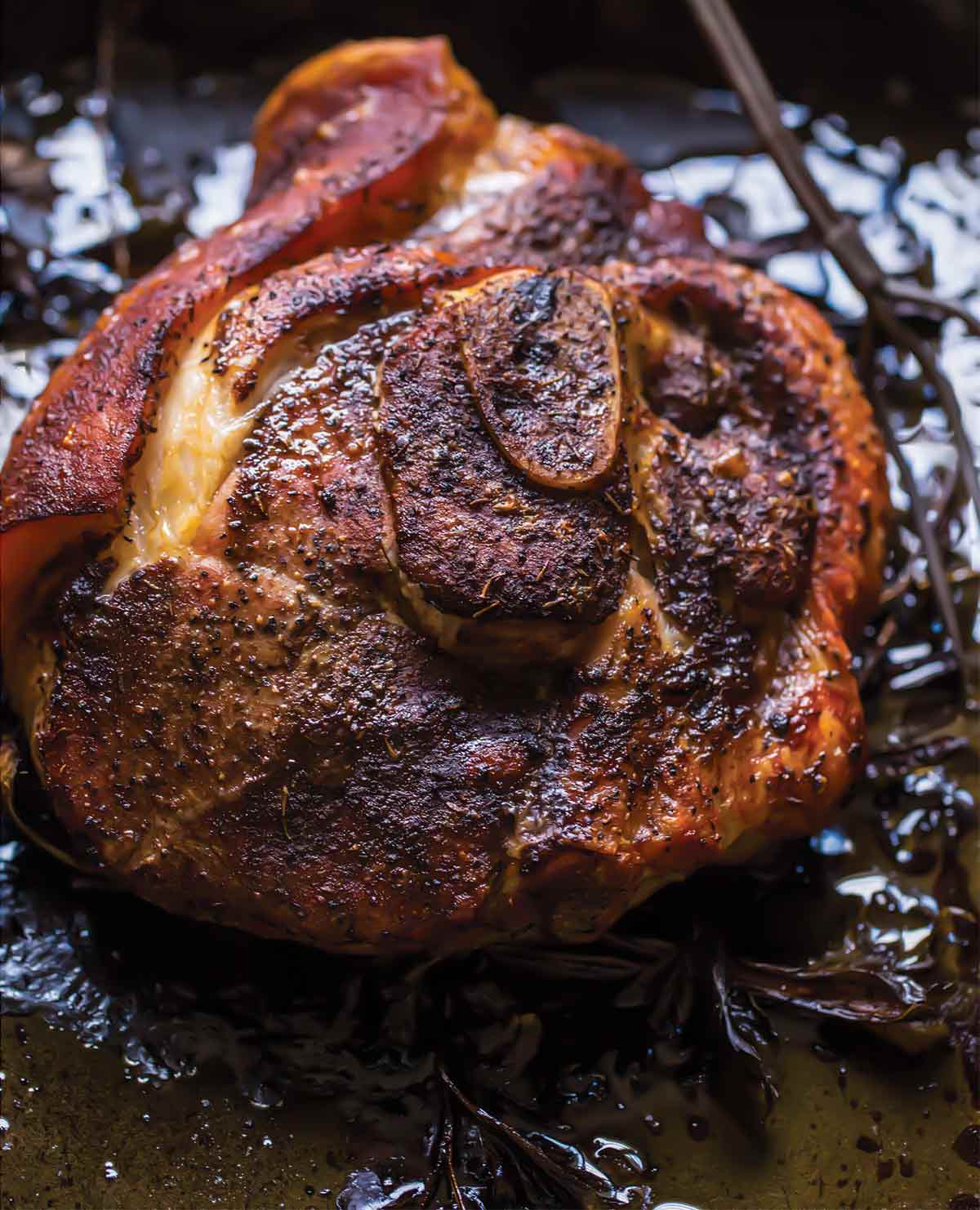 When slow-smoking a pork shoulder, you should figure 1 1/2 hours per pound of pork. A 10-pound, bone-in pork shoulder takes a long time to cook, but for the majority of that time it is in the smoker. You can get it started right after breakfast and have it ready in time for dinner.
Recipe
This Texas style smoked turkey, which is smothered with a bold spice rub and slowly smoked on the grill, is welcome any time of the year, whether on your Thanksgiving table or your annual backyard shindig.
Recipe
This recipe is sure to wow your guests. A gorgeous porterhouse gets seasoned with salt and pepper before being grilled over an herby, smoky fire.
Recipe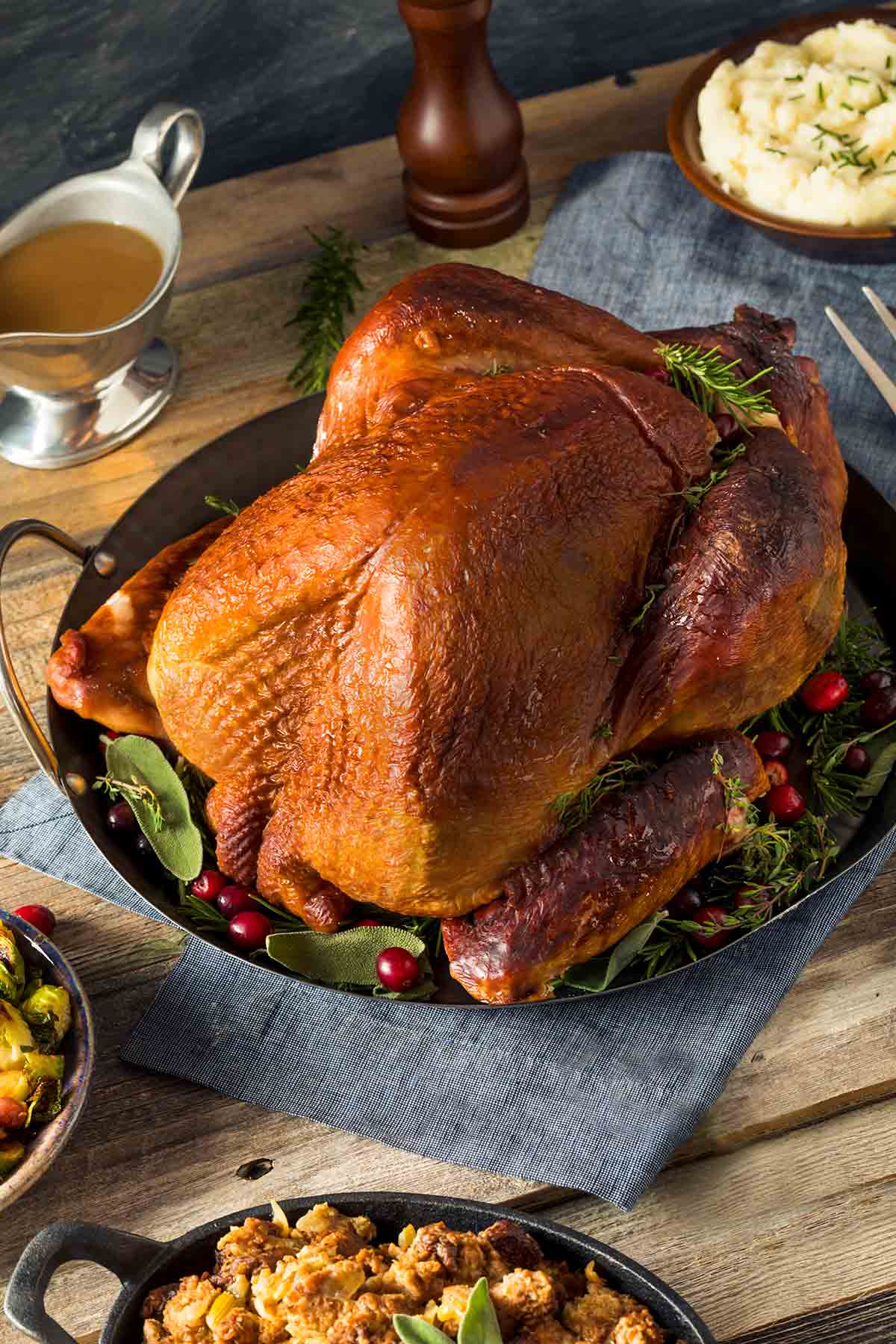 Most of us eat turkey only once or twice a year—at Thanksgiving and possibly at Christmas. However, once you taste smoked turkey prepared in your own smoker, you may find yourself wanting it a little more often.
Recipe
This smoked pulled chicken sandwich is made with chicken breast as well as thighs that are brined to ensure juiciness, coated with a rub, smoked to tenderness, and pulled so it can be piled atop buns. Here's how to make it right.
Recipe
© 2021 Leite's Culinaria. All rights reserved. All materials used with permission.