Smoked pork shoulder isn't a food so much as it is a glimpse of nirvana. This soulful version has a simple yet memorable rub and no fussy brine. And our foolproof instructions help you understand exactly how long to smoke it.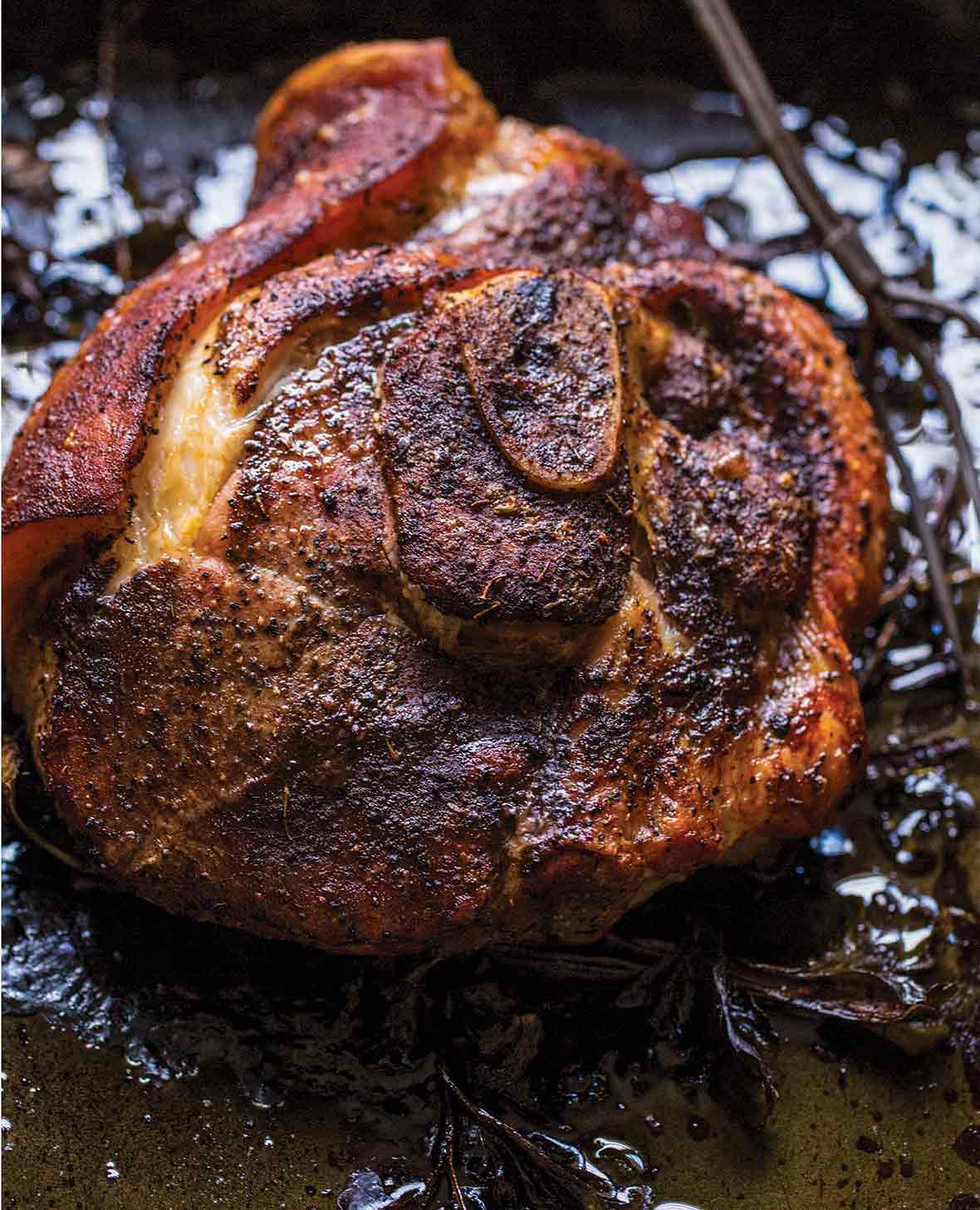 If smoked pork shoulder isn't the most iconic way to signal the start of barbecue season, we're not sure what is. Yeah, it's an all-day affair. But it's not a difficult affair. Toss it into the smoker after breakfast and by dinner you'll be moaning at rich, tender pulled pork encased in a crispy, smoky crust…probably with half the neighborhood clamoring at your backyard gate. Thankfully, the recipe makes plenty.–Angie Zoobkoff
Smoked Pork Shoulder
Quick Glance
1 H, 15 M
22 H

Serves 8 to 10
Print Recipe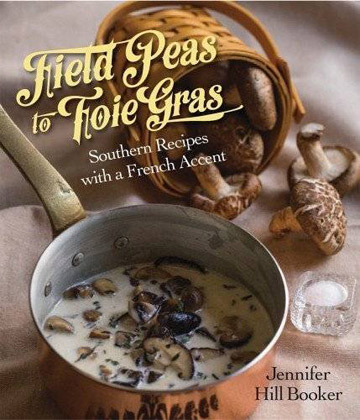 Ingredients
2 tablespoons kosher salt (18 g)

2 tablespoons freshly ground black pepper (14 g)

2 tablespoons granulated sugar (25 g)

3 tablespoons garlic powder (29 g)

2 tablespoons onion powder (14 g)

3 tablespoons paprika (20 g)

1 tablespoon ground sage (2 g)

2 teaspoons dried oregano (4 g)

1 teaspoon dry mustard (2 g)

1 teaspoon cayenne pepper (2 g)

One 8-to-10-pound bone-in pork shoulder (3.6- to 4.5-kg)
Directions
1. Mix the salt, pepper, sugar, garlic powder, onion powder, paprika, sage, oregano, mustard, and cayenne together in a bowl, and rub them thoroughly into the pork shoulder. Wrap the pork in plastic wrap and refrigerate for at least 8 hours and up to 24 hours.

2. About 1 hour before smoking it, unwrap the pork shoulder and allow it to rest at room temperature.

3. Heat your smoker to a constant 225°F (105°C). This may require several additions of water-soaked wood to keep the smoke going. Add the pork shoulder when the temperature of the smoker has reached 225°F (105°C), close the lid, and adjust the vents so that the smoke flows freely throughout the smoker.

4. Cook 10 to 14 hours, or about 1 1/2 hours per pound of meat, until the meat is tender and reaches an internal temperature of 185° to 195°F (85° to 90°C). Let the meat rest at least 30 minutes before slicing, pulling, or chopping the pork.
Recipe Testers Reviews

This smoked pork shoulder recipe is Exhibit A to prove that good things come to those who wait. The flavorful, dark bark on the pork when it comes off the smoker after that 12-hour cooking marathon (low and slow is the way to go!) is so worth the wait. While the dry spice rub, applied the night before, is fairly standard, with paprika, sugar, cayenne and black peppers, salt, garlic and onion powder, the addition of sage takes the rub to another plane. We often think of sage in context of a poultry rub but when added to this pork rub, it adds a certain earthy lemoniness that most every BBQ rub lacks. And that flavor does not get lost. Rather, it comes through in spades and makes for a really "wow" moment with every bite. We served it, yes, with our favorite coleslaw, some mac 'n cheese, and hot sauce. And if you drizzle it with vinegar barbecue sauce, it's really over the top.

This is pretty much a classic dry-rubbed pulled pork recipe. The rub can be made very quickly—assembled and applied in less than 10 minutes, so there is very little hands-on time with this recipe. I refrigerated the rubbed pork roast for 24 hours. The spices really permeated the meat and the flavors were readily discerned in the cooked meat. I made this smoked pork shoulder with a 4-pound pork shoulder so the smoking time was quite a bit less than stated in the recipe, but it still took 6 hours to be completely done. We used hickory wood in the smoker. The 4-pound roast served 4 with a little left over for sandwiches. We served it in true barbecue fashion with baked beans, potato salad and coleslaw.
Smoked Pork Shoulder Recipe © 2014 Jennifer Hill Booker. Photo © 2014 Deborah Llewellyn. All rights reserved. All recipes and photos used with permission of the publisher.
If you make this recipe, snap a photo and hashtag it #LeitesCulinaria. We'd love to see your creations on Instagram, Facebook, and Twitter.