Fig jam thumbprint cookies are a combination of shortbread with a flavorful Lebanese fig jam. A lush combination of dried figs, rose water, almonds, cardamom, grapes, and lemon top the crispy biscuits.
Adapted from Salma Hage | Middle Eastern Sweets | Phaidon Press, 2021
As someone from a large family, it's perhaps not surprising that I began cooking at a young age, watching my mother and grandmother prepare Lebanese cookies, with fragrant, juicy grapes, and figs to look forward to, even before the savory meal had been served. Food, and particularly sweet things, is one of the most ubiquitous languages of love, transcending countries, generations, and dialects. Although we might not all share the same early experiences (whereas you may have specialized in shortbread first, for me it was ma'moul), we can always recognize an offering of adoration in a carefully decorated cake or a warm batch of cookies straight from the oven.
I struggle to think of any sweet scents more evocative of my childhood than that of rose water. This fragrant water is in fact a by-product of the distillation of rose petals for their essential oil, and are used to flavor syrups and permeate their delicate aroma through batters and fillings, giving a distinctive taste of the pastry counters and cake stands of the Middle East, as well as the flaky pastries served in homes to mark the end of a meal. The aroma is so appealing, exotic, and has the potency to transform the humblest of sponges into a regal cake, fit for the most special guests around the table.–Salma Hage
Fig Jam Thumbprint Cookies
Thumbprint cookies are a perfect thing to make with children and are so simple that after a few batches you're unlikely to need to look at the recipe apart from a cursory confirmation of weights and measures. This fig jam has a sophisticated 'adult' flavor, but if you're cooking for little ones who prefer strawberry or raspberry jam, by all means, use that instead.
Ingredients
For the fig jam
1 1/4

cups

superfine sugar (or blitz granulated sugar in a food processor until finely ground)

Juice of 1/2 lemon (about 1 tablespoon)

2

pieces

mastic gum*

crushed in a mortar and pestle with a pinch of sugar

1 3/4

cups

water

1 2/3

cups

soft dried figs

tough stems removed and roughly chopped

Handful of seedless red or green grapes

halved lengthwise

1

teaspoon

rose water

Seeds from 5 cardamom pods

1/4

cup

slivered almonds
For the thumbprint cookies
3/4

cup

confectioners' sugar

1 1/2

sticks (6 oz)

unsalted butter

softened

1

large

egg yolk

Grated zest of 1 orange (about 1 tablespoon)

preferably organic

1/8

teaspoon

fine sea salt

1 1/3

cups

all-purpose flour

5

tablespoons

Fig Jam
Instructions
Make the fig jam
In a medium saucepan, combine the sugar, lemon juice, and crushed mastic. Pour in 1 3/4 cups of water, set over high heat, and bring the mixture to a boil. Boil uncovered until the sugar has dissolved and the mixture is syrupy, about 8 minutes.

Add the figs, grapes, rose water, and cardamom seeds to the pan. Bring the mixture to a boil again, then turn down to a gentle simmer. Allow to simmer, uncovered, until thick and syrupy, about 25 minutes.

Meanwhile, in a dry skillet over low heat, gently toast the almonds, stirring occasionally, until they turn a couple of shades darker (any darker than honey and they've gone too far), 3 to 4 minutes. Tip into a bowl to cool and stop the cooking immediately.

Once the fig jam is thick and syrupy, stir in the toasted almonds and cook for 3 minutes more.

Remove jam from the heat. When cool, spoon it into a sterilized 18-ounce (500-ml) jar and cover with a lid. The jam will keep for a couple of months in a lidded jar, and for much longer in the fridge.
Make the thumbprint cookies
In the bowl of a fitted with the paddle attachment, beat the sugar, butter, egg yolk, and orange zest together. Add the salt and flour, 1/3 cup (50 g) at a time, until a soft, pliable dough forms.

Roll dough into a ball and chill in the fridge for 20 to 30 minutes.

Preheat oven to 350°F (180°C).

When you're ready to assemble, have a digital kitchen scale nearby and line a rimmed baking sheet with parchment paper. Weigh out 3/4 ounce (20 g) of the dough (about the size of a walnut) and roll it between your palms to form a ball. Place it on the baking sheet and push down with your thumb to make an indent in the center. Spoon in a little of the fig jam and repeat with the remaining dough and jam.

Bake until beginning to brown around the edges, 12 to 15 minutes. Allow to cool on the baking sheet for a few minutes before moving to a wire rack to cool completely. The cookies will keep in a sealed container for 3 days.
Notes
*What is mastic gum?
You might not be familiar with this ingredient and you'd be forgiven for that. Mastic gum is the resin from the mastic tree, native to the island of Chios in Greece. It's said to be the original chewing gum. 
In this recipe, mastic gum adds a gorgeous woody flavor but it also takes the place of pectin, which is what helps to set jams and jellies. If you've ever had true Turkish ice cream, you'll recognize the texture that mastic gum adds–firmness with a gentle chew. 
If the fig jam recipe seems like a lot of work (because you want cookies NOW), or if you can't find the ingredients, you're absolutely able to use a store-bought fig jam or any jam you have on hand.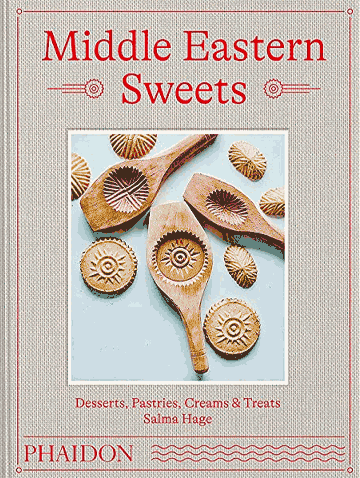 Nutrition
Serving:
1
serving
Calories:
126
kcal
Carbohydrates:
29
g
Protein:
1
g
Fat:
1
g
Saturated Fat:
1
g
Polyunsaturated Fat:
1
g
Monounsaturated Fat:
1
g
Trans Fat:
1
g
Cholesterol:
8
mg
Sodium:
16
mg
Potassium:
97
mg
Fiber:
1
g
Sugar:
21
g
Vitamin A:
16
IU
Vitamin C:
1
mg
Calcium:
24
mg
Iron:
1
mg
Nutrition information is automatically calculated, so should only be used as an approximation.
---
Recipe Testers' Reviews
The best part about these delightful fig jam thumbprint cookies is that awesome fig jam recipe. Well, maybe I'm exaggerating a bit, the cookie dough is easy to make, delicate, and has a wonderful crumbly texture. The combination of cardamom laced fig jam and the tender buttery cookie is a match made in heaven with a dark cup of coffee or even better–espresso.
The fig jam is absolutely something I'll be going back to with or without the cookie. It's an excellent version of the Lebanese fig jam my grandmother used to make (although she wouldn't use cardamom). It's easy to make and comes out thick, sticky, and perfect in the cookies, on a piece of toast, with sharp cheese, or just on a spoon. If you're not a fan of cardamom (my wife is not!) the jam as it is might not work for you as you bite on the tasty spice seeds, then I suggest leave it out or replace it with a couple of cinnamon sticks or cloves.
These fig jam thumbprint cookies are delicious. My only regret is that I didn't make the jam but used a store-bought jam. The figs from my garden are not quite ready yet but as soon as they are, I'll be testing the fig jam recipe as well.
The cookie dough was easy to make and easy to work with to shape the cookies. I took the time to measure each cookie so the cookies were very uniform. The orange zest complements the fig jam very well. The cookie dough, similar to shortbread, and jam was a good combination.
I was able to make 30 cookies, so they were baked in two batches. I baked the cookies for 12 minutes as we prefer a more crisp cookie, and they were browned but not dark. I went light with the jam filling on the first batch (1/4 tsp), thinking the jam would be runny and spread with the cookies but that was not the case at all. So for the second batch, I added a nice dollop of jam (1/2 tsp). We really enjoyed these cookies, they're lovely and I'll be making them again.
Originally published October 25, 2021