Classic bistro cooking at its best, sole à la meunière maintains a balance between nutty brown butter and the lilt of lemon. A simple dish with a complex taste.
*What can I substitute for Dover sole?
Dover sole is an unforgettably flavored, albeit unfortunately pricey, fish. Firm and flat, it's perfect for pan-frying. If you prefer the flavor of butter to the delicate nuance of sole, by all means, sauté the fillets in butter and then drench them in the nutty brown butter sauce. But after paying all that for these fillets, if you prefer to retain a little more of the fish's innate flavor, then you probably ought to opt for searing them in olive oil. Or do what we do, and substitute the relatively affordable and available flounder to great effect.
Sole à la Meunière
Quick Glance

(1)

30 M
45 M
Serves

6
Print Recipe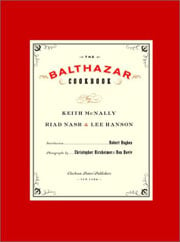 Ingredients
Directions
Preheat the oven to 300°F (149°C).
Use paper towels to pat the sole fillets dry and season both sides with 3/4 teaspoon of the salt and the white pepper.
Place the flour on a plate and season it with a little more salt and white pepper. Dredge the fillets in the flour and shake off the excess.
Heat 2 tablespoons of the oil or butter in a large nonstick saute pan over a medium-high flame until hot but not smoking. Add 2 of the fillets and cook until lightly golden on each side, about 3 minutes. Move the fillets to a baking sheet and place in the warm oven to keep warm. Wipe out the pan, add 2 more tablespoons of oil or butter to the pan to heat, and repeat with 2 more fillets. Repeat with the remaining 2 fillets.
Place all the cooked fillets to the oven. Wipe the pan clean and place over a medium flame. Add the 12 tablespoons of butter to the pan and let it melt, foam, subside, begin to bubble again, and turn a nutty brown. Immediately remove from the heat and carefully add the lemon juice, parsley, the remaining 1/2 teaspoon of salt, and several grindings of white pepper to taste. (Be careful as the butter will most likely spatter angrily when you add the lemon juice.)
Serve the fillets on warm plates and spoon some of the sauce over each one. Originally published July 18, 2010.
Print Recipe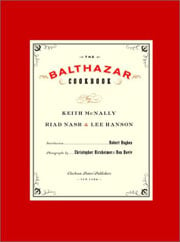 Recipe Testers' Reviews
I always jump on any opportunity to cook like Balthazar, and this recipe for sole à la meunière didn't disappoint. It was delicious. The brown, almost nutty butter sauce provided depth to the lightly sautéed fish, making it a satisfying and substantial meal.
The last two sole a la meunière recipes that we tried were very disappointing. I actually had given up and crossed that dish off of my "menu card." But then I saw this recipe from The Balthazar Cookbook.
Twelve tablespoons of butter—that's 1 1/2 sticks—for six Dover sole fillets. We can't eat this every day, or even every week, but I wonder if we can have it once a month. TIP: You do need to be careful when browning the butter. Butter can burn so easily, but when it's done correctly—wow. This was absolutely delicious.
Sole à la Meunière Recipe © 2003 Keith McNally, Riad Nasr and Lee Hanson. Photo © 2003
Christopher Hirsheimer
. All rights reserved. All materials used with permission.