All cold-weather countries revel in the baking that goes with Christmas and New Year festivities. I have Swedish friends who start preparing for Christmas right at the beginning of December; I suppose it is a way of getting through the darkness. Here are sugar Christmas cookies from the plethora baked every year.–Diana Henry
LC What Exactly Is a Christmas Snow Cookie? Note
Seems we each have an idea of what a sugar cookie ought to be. We have a hunch this is determined, in large part, by the cookies snitched from the baking sheet when our mom's back was turned. As for what to expect from these Sugar Christmas Snow Cookies? They're thin. They're delicate. They're tender. They're browned ever so slightly at the edges. And they're imbued with the sweet, sweet loveliness of butter. Think of them as shortbread all gussied up in the guise of a sugar cookie.
Sugar Christmas Cookie
Quick Glance
25 M
35 M

Makes about 24 cookies
Print Recipe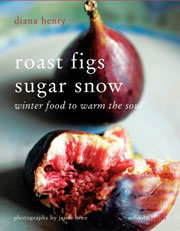 Ingredients
For the sugar cookies

1/2 cup (4 ounces) unsalted butter, at room temperature

1/2 cup (2.1 ounces) confectioners' sugar

1/4 teaspoon salt

1 egg yolk

1/2 teaspoon vanilla extract (optional)

1 1/2 cups (6.75 ounces) bleached all-purpose flour, plus more for the work surface

For the icing

1 cup (4.2 ounces) confectioners' sugar, sifted

Vodka or water

Freshly squeeze lemon juice
Directions
Make the sugar cookies

1. Using an electric hand mixer or a stand mixer fitted with the paddle attachment, beat together the butter, sugar, and salt on medium-low until very well combined, about 2 minutes. Beat in the egg yolk and vanilla, if using, until thoroughly combined.

2. Reduce the mixer to the lowest speed, add the flour, and mix until the dough holds together. Turn the dough out on a lightly, lightly floured work surface, knead it gently a few times until the dough takes on an even, smooth consistency. Flatten the dough into a disk, wrap it in plastic wrap, and refrigerate it overnight. (The overnight chilling is a crucial step, ensuring the dough remains moist and, in turn, doesn't crumble when you roll it out.)

3. Preheat the oven to 350°F (176°C).

4. Remove the dough from the refrigerator and let stand at room temperature to soften slightly so it's malleable but is still cool to the touch. Depending on the temperature of your kitchen and the dough, this could take as much as 20 minutes, give or take a few.

5. Lightly flour the work surface and a rolling pin and carefully roll the dough to a 1/8-inch thickness. If the dough starts to crack, let it sit a few minutes more. If it's too soft, slide it back in the fridge until firmer. Stamp out cookies with a variety of cookie cutters (we're partial to stars, dandy candy canes, and bells) and place them on a baking sheet. (A thin metal spatula helps if the dough proves stubborn and sticks to the work surface.) Bake until golden and edged in brown, about 8 minutes. Cool the cookies on a wire rack.

Make the icing

6. Meanwhile dump the confectioners' sugar into a bowl and add enough vodka or water and lemon juice to make an icing that you can drizzle. It's the right consistency when you can scoop some up on the tines of a fork and it drops in a slow but steady stream. For a fancy schamcy look, you can use a classic piping bag or a zip-top bag with a bit of the corner cut off in order to make designs, such as swirls, zigzags and star bursts.

7. Drizzle the icing on the cookies. Set aside for a few minutes to let the icing set. Then tuck in.
Sugar Christmas Cookie Recipe © 2009 Diana Henry. Photo © 2009 Jason Lowe. All rights reserved. All recipes and photos used with permission of the publisher.
If you make this recipe, snap a photo and hashtag it #LeitesCulinaria. We'd love to see your creations on Instagram, Facebook, and Twitter.