This clementine cake gets its swanky appearance from clementines, satsuma oranges, or tangerines. The cake itself is made from simple everyday ingredients including flour, semolina, butter, and eggs, then it's topped with candied clementine slices. It's got fruit so it's sorta healthy. Ahem.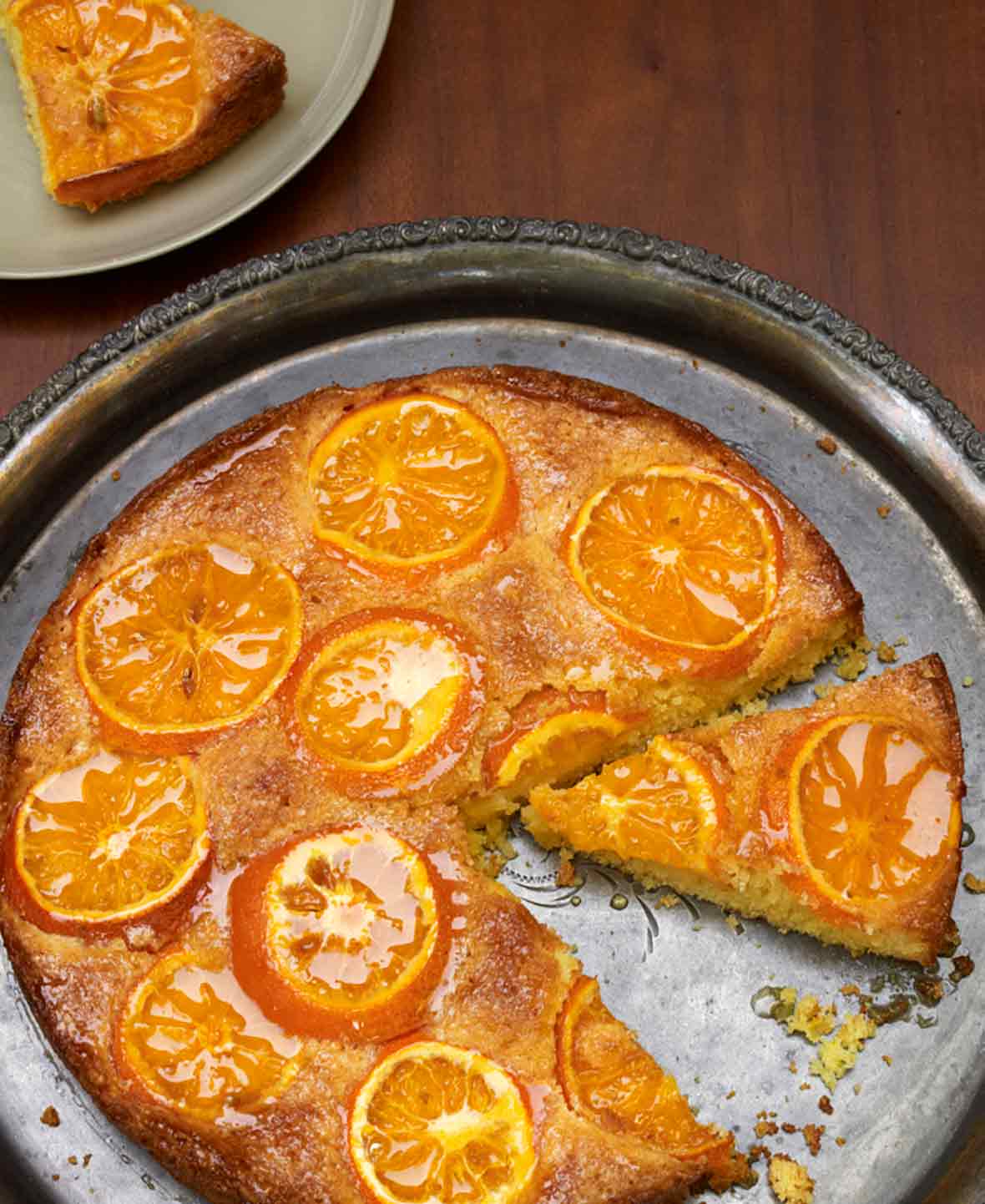 This clementine cake may look like an upside-down cake and taste like an upside-down cake but it couldn't be more right-side-up. And there's no scary moment of reckoning—or rather, wrecking—that requires you to scarily turn out the rich, buttery cake and its sticky sweet topping from the pan while preventing it from crumbling or cracking. (Incidentally, this clementine cake was originally called a satsuma cake, which sounds sorta exotic but simply refers to the category of all those cute little orbs of citrus that are ubiquitous at grocery stores each winter, including clementines, tangerines, even smallish navel oranges. Use whichever you fancy or can get your hands on. Any citrus with few or no seeds and thin peels that are easy to slip off* works spectacularly well.–Renee Schettler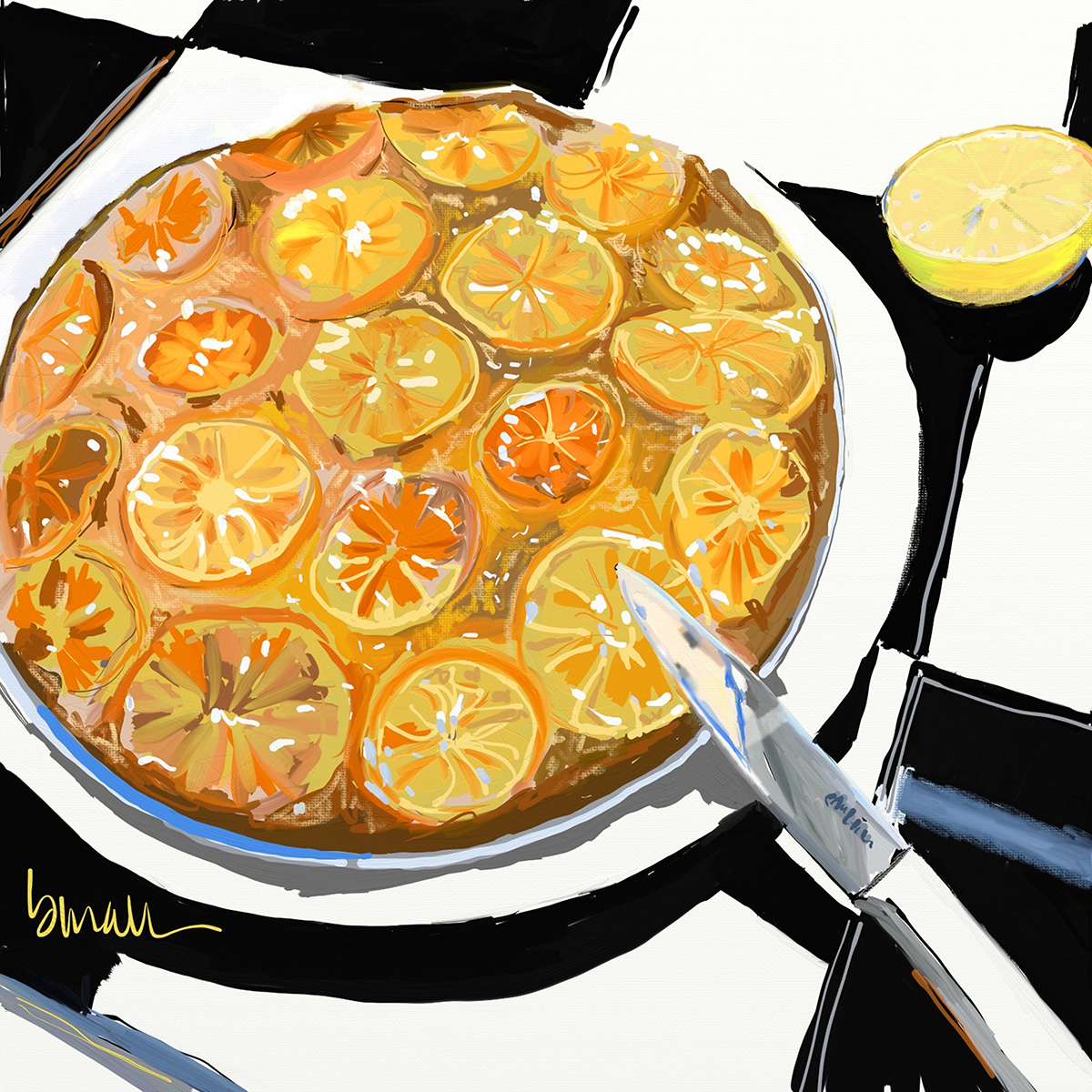 Illustration by Betty Mallorca
Clementine Cake
Quick Glance

(13)

30 M
1 H, 30 M

Serves 8 to 10
Print Recipe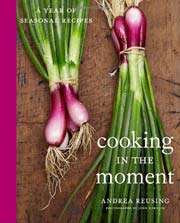 Special Equipment: 9- or 10-inch (23- or 25-cm) springform pan
Ingredients
Email Grocery List
For the glazed citrus
For the clementine cake
Directions
Make the glazed citrus
Finely grate the zest of 1 of the citrus fruits and reserve the zest for the cake batter. Cut the citrus fruit in half, juice it, and strain the juice; you should have 1/3 cup juice. (There's a chance you may need a second citrus to yield sufficient juice.)
Slice the remaining citrus fruits into very thin rounds—not paper thin, mind you, but no more than 1/4 inch (6 mm) thick. Remove and discard any seeds. [Editor's Note: If using thicker-skinned citrus such as tangerines, blood oranges, or navel oranges, slice the citrus 1/4 inch (6 mm) thick, place the slices on a plate, and microwave on high for 2 minutes for tangerines or blood oranges, 3 minutes for navel oranges. This helps ensure the thick peel softens without turning the fruit clinging to it to mush.]
Combine the orange juice, lemon juice, sugar, salt, and orange slices in a medium nonreactive saucepan over low heat and bring to a slow simmer. Cook for 6 to 7 minutes, until the peels are tender and the centers of the orange slices are starting to become tender and translucent but are not falling apart. If the peels aren't yet tender enough to cut with a fork, keep simmering until they are.
Using a slotted spoon, carefully transfer the orange slices to a plate. Continue to simmer the syrup until it has reduced to 1/2 cup, anywhere from 5 minutes to 15 minutes, depending on how long you simmered the orange slices and the size of your pan. Remove from the heat.
Make the clementine cake
Preheat the oven to 375°F (190°C). Butter a 9- or 10-inch springform cake pan.
Toss the butter and sugar in the bowl of a stand mixer fitted with the paddle attachment and beat on medium speed until fluffy. With the mixer still running, add an egg and mix until it's completely and indisputably incorporated before adding the second egg. When the second egg is similarly incorporated, sprinkle the grated orange zest reserved from the glaze recipe over the batter and mix until combined.
In a bowl, sift together the semolina flour, all-purpose flour, baking powder, and salt.
Gently mix the flour mixture into the batter, a little at a time, and mix just until no white streaks of flour remain. Pour the batter into the buttered cake pan and smooth the surface. Arrange the glazed oranges on the batter in a single layer, first pausing to allow any excess glaze to drip from the oranges back into the pan before placing them on the cake. Reserve the remaining glaze in the pan. (You may also end up with some extra citrus slices, which is intentional since some of the slices may fall apart during simmering. Any extras are lovely to nibble or spoon over yogurt.)
Bake the cake for 15 minutes. Reduce the oven temperature to 350°F (177°C) and bake the cake for 35 to 40 minutes more for a total of 50 to 55 minutes, until the cake is an even golden brown and a toothpick inserted in the center comes out clean.
Let the cake cool in the pan on a wire rack until just warm. Using a wooden skewer, poke holes all over the surface of the cake. Brush the remaining glaze over the top using a pastry brush. Let the cake cool to room temperature on a wire rack before removing it from the pan or simply slice and serve the cake straight from the pan. Originally published January 20, 2012.
Print Recipe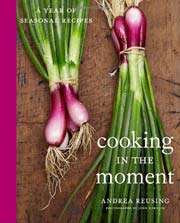 *What You Need To Know About Selecting Citrus For This Recipe
The most critical attribute of whatever citrus that you select for this recipe—whether satsumas, tangerines, clementines, or smallish navel oranges—isn't the tartness of the segments so much as the thickness (or, if you will, thinness) of the peel, which remains on the citrus to keep the lovely circles of segments intact and to impart a slight bitterness to the stunningly sweet glaze. Fear not, the rinds soften sufficiently to be fork-friendly and turn sweet enough to be palate-pleasing, but only if you use thin-skinned citrus. Thicker-skinned citrus such as regular oranges just can't be coaxed to play nicely in the time allowed, and simmering them a little longer until they do turn tender brings bitter consequences, both in terms of taste and the inescapable fact that the citrus segments tend to sag and fall apart.

That said, if you can only find thick-skinned citrus, we have a fix for you. One of our veteran recipe testers, Helen Doberstein, was so taken by this simple and stunning recipe—yet vexed by the thick peels she was finding in grocery stores—that she kept tinkering until she had an aha! moment. She microwaved thicker citrus slices prior to simmering them. (Brilliant, right?) You'll find all the essentials of her trusty trick explained in the recipe above.
Recipe Testers Reviews

This is a very flavorful, pretty clementine cake with minimal effort. The effects of baking the semi-candied orange slices on top of the cake was very pretty (and there were no hold-your-breath moments when unmolding the cake). All in all, this cake was the hit of the party. It was so much more flavorful than the store-bought ones and it was not overly sweet.
I used a 10-inch springform pan, and it really did make removing the cake much easier. I used clementines. I also used only all-purpose flour.
I would recommend cutting more orange slices than you think you'll need to poach, as some of them will break apart when they come out of the poaching liquid.
The glaze gives it a real orange punch in addition to keeping it very moist. I will be making this one again.

This satsuma orange cake received positive comments from everyone who tasted it. It was buttery and not too sweet due to the slightly bitter finish of the orange peel.
I was concerned about the amount of sugar indicated because I find pineapple upside-down cake too sweet but the citrus and the bitter peel factor mentioned above alleviated that worry. It is a very pretty cake and simple to make. The only negative was that the orange rind was a bit hard to get through, but then again, the tasters weren't using forks!
Clementine Cake Recipe © 2011 Andrea Reusing. Photo © 2011 John Kernick. All rights reserved. All materials used with permission.
If you make this recipe, snap a photo and hashtag it #LeitesCulinaria. We'd love to see your creations on Instagram, Facebook, and Twitter.