Bacon fat gingersnaps. Because everything is better with bacon. Even ginger cookies.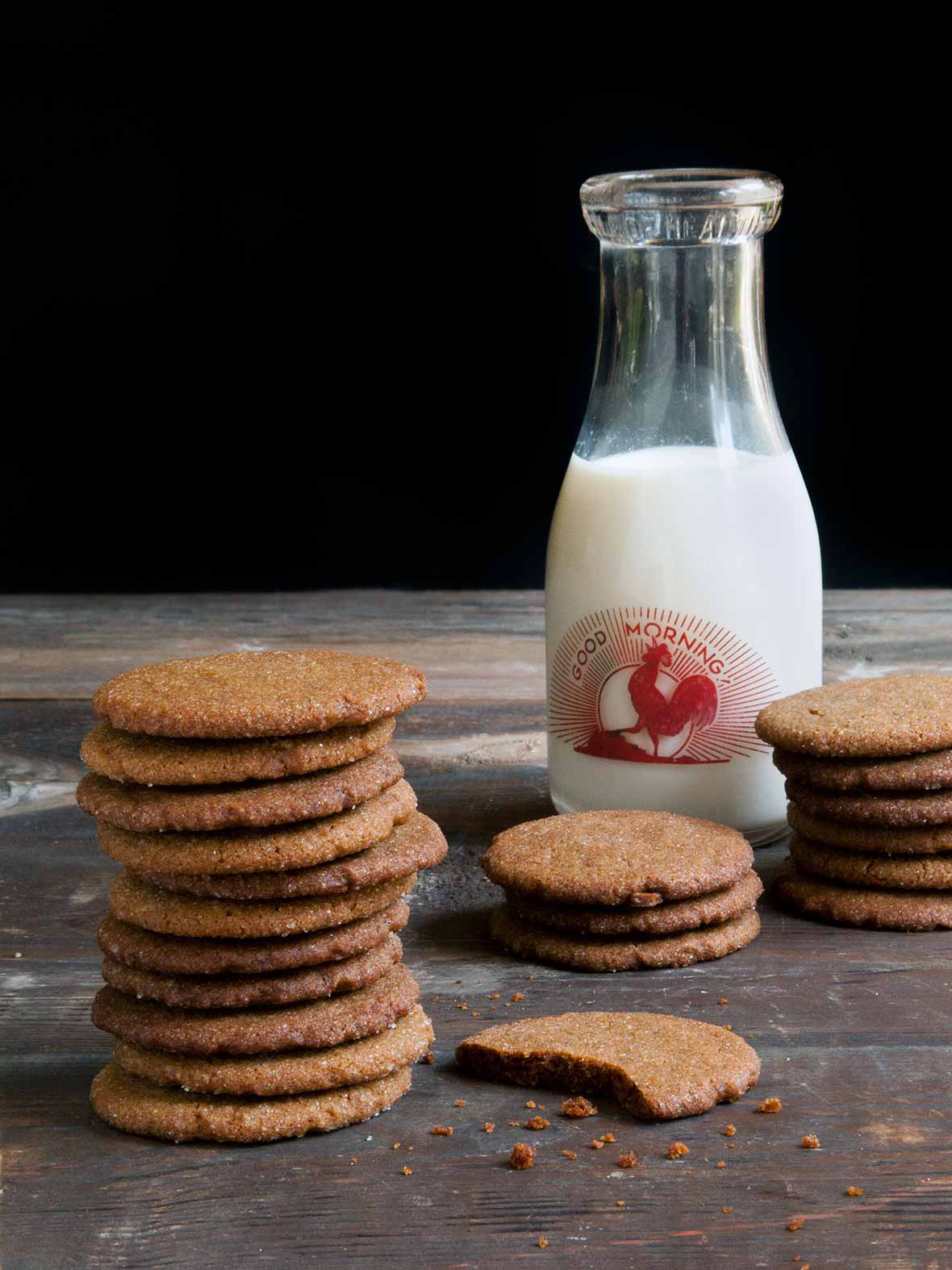 Chocolate Bacon Fat-Crystallized Gingersnaps Variation
To make bacon fat gingersnaps gilded with chocolate chunks and crystallized ginger, follow the recipe above and stir in 2/3 cup chopped chocolate or mini chocolate chips and 1/2 cup finely chopped crystallized ginger. (Okay, fine, you can add more or less than these amounts to suit your taste.) We found that these add-ins tend to work better with slightly larger cookies (1 ounces or 28 grams). If making the larger cookies, you'll need to bake them a little longer, figure 12 to 14 minutes.
Video: How to Make Chocolate Bacon Fat-Crystallized Gingersnaps
Bacon Fat Gingersnaps
Quick Glance

(7)

20 M
45 M

Makes 3 1/2 dozen cookies
Print Recipe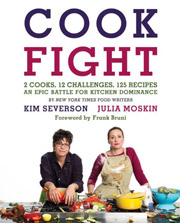 Ingredients
Directions
Make the dough
Toss all of the ingredients in a food processor and pulse until the ingredients clump together and a dough forms. Wrap the dough tightly in plastic wrap and refrigerate for at least a few hours and up to 2 days.
Preheat the oven to 350°F (176°C). Line 2 baking sheets with parchment paper.
Shape and bake the cookies
Place about 1/4 cup sugar in a shallow bowl. Break off 1-tablespoon chunks of cookie dough (about 17 g) and roll them into balls. Drop them into the sugar, roll to completely coat the dough in sugar, and place them on the baking sheets, spacing them about 2 inches apart. If you prefer crisp cookies, gently flatten the dough; if you prefer chewy cookies, don't mess with the dough any more.
Bake the cookies for 10 to 12 minutes, until dark brown. Let cool on the baking sheets for a few minutes and then transfer them to a wire rack to cool completely. (We usually include storage advice here, but honestly, they didn't last long enough for us to be able to say how well they keep.)
Print Recipe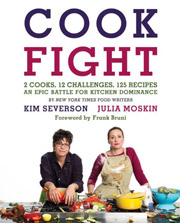 Recipe Testers Reviews

I admit I'm not a gingersnap kind of girl. For me, there are better cookies just waiting to be eaten. Until now. These bacon fat gingersnaps were some of the best damn cookies I've ever had, gingersnap or not. Don't let the bacon drippings scare you; they just add a slightly smoky and salty bite to an incredibly luscious cookie. I took them to a friend's house tonight. His response, after he ate one bite, was "Good God, these are the best things I've ever eaten." In light of my new love of gingersnaps, I've become a bacon-fat hoarder. I never know when the urge might strike. Soo-ee, here pig, pig, pig.

These bacon fat gingersnaps are some of the best snaps we've ever enjoyed. They're easy to make, although I'd add the dry ingredients to the food processor before adding the bacon fat and molasses. It's fun to ask your friends what they think the secret ingredient is in the cookie. They'll be amazed, then ask for another cookie. Plus, your dog will love you more than ever.

I've never been much of a baker, but these bacon fat gingersnaps are extremely easy to make and have that gingery "bite" I love. Amazingly, none of us could taste the bacon fat, yet it worked amazingly well. I did use all-purpose gluten-free flour but I didn't change any of the measurements in the recipe. They spread quite a bit, yet they were still a tad gooey in the middle. Yummm! If I had to choose between the aroma during baking and the taste while devouring them, I'm not certain which was better; all I know is that the cookies didn't last long in this household.
Bacon Fat Gingersnaps Recipe © 2012 Kim Severson | Julia Moskin. Photo © 2012
David Leite
. All rights reserved. All materials used with permission.
If you make this recipe, snap a photo and hashtag it #LeitesCulinaria. We'd love to see your creations on Instagram, Facebook, and Twitter.